Cambridge Spark /
June 21 2023 /
8 minute read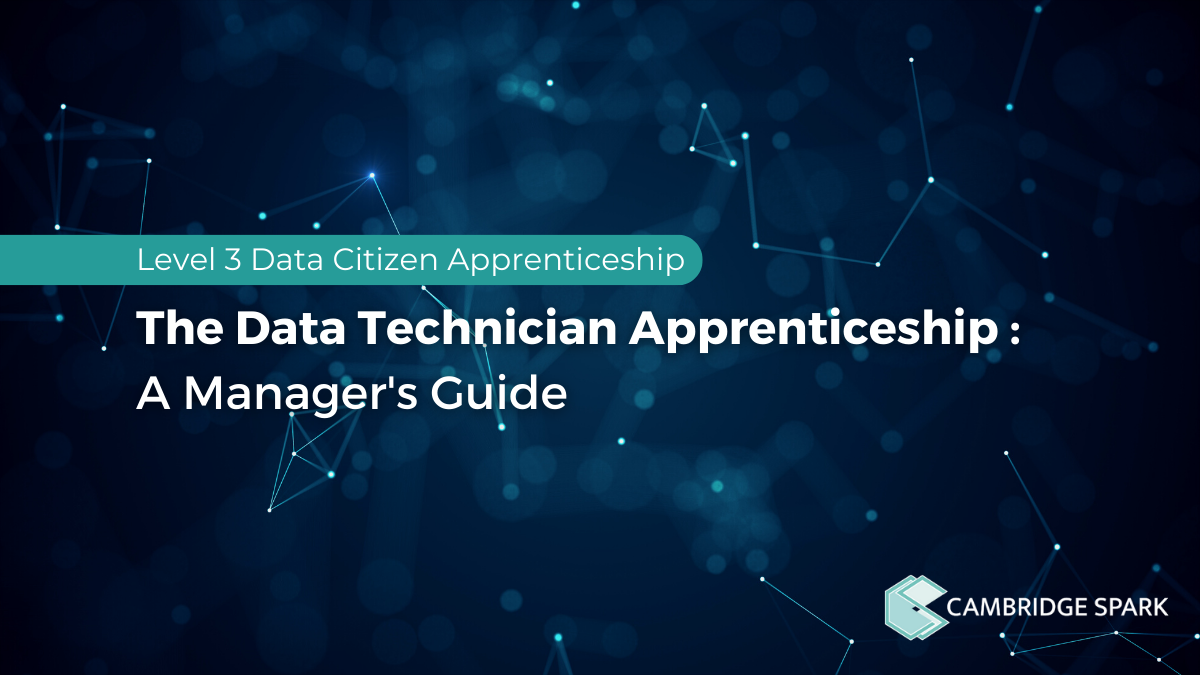 Have you been wondering about the advantages of upskilling your team in data literacy? Data upskilling through a Data Technician Apprenticeship can offer huge benefits to employees and their organisations—from an NHS employee reducing a day's worth of routine work to under a second, to an administrator drawing insights from employee engagement data, drafting an action plan and presenting to senior management.
Welcome to your complete guide to Cambridge Spark's version of the Data Technician Apprenticeship, the Level 3 Data Citizen Apprenticeship. Here you'll discover everything you need to know about who the apprenticeship is suitable for, what your team members can expect from the programme and the business impact upskilling in this field can bring to your organisation.
What you need to know about the Data Technician Apprenticeship
The apprenticeship is designed to empower your employees who regularly use data in your organisation to develop a strong understanding of the value and opportunities that are possible with sufficient data training.

The apprenticeship is designed to empower your employees who regularly use data in your organisation to develop a strong understanding of the value and opportunities that are possible with sufficient data training.
And apart from the general Data Citizen programme, you might also consider a few bespoke alternatives also based on the Data Technician standard:
Who is this apprenticeship for?
This Level 3 apprenticeship is ideal for teams who:
Enter, sort, analyse or otherwise manage data in their daily work
Struggle with creating visualisations to confidently communicate insights
Understand the basics of working with spreadsheets but not advanced techniques like pivot tables or tools like Power BI or Tableau, etc.
Want to build their confidence and technical skills to work with data more effectively
Are keen to learn data analysis skills that will enable progression into more data-driven or value-added roles
Impact of upskilling on an organisation
A data literate workforce fosters a culture of innovation and enables organisations to leverage their data as a strategic asset, driving growth and success in an increasingly data-driven world. Technology is constantly evolving and the way businesses use technology in their daily processes is increasing at a rapid speed. So, it is vital to harness the power of data that is now available to businesses.
According to the Chartered Institute of Personnel and Development (CIPD): "80% of employers have maintained or improved future skills in the business" by utilising apprenticeships.
Below we've outlined key ways in which upskilling your workforce in data literacy can impact your organisation:
Data management and organisation
An employee with sufficient data training can help your organisation effectively manage and organise your data. They can assist in collecting, cleaning, and organising data, ensuring its quality and accessibility. This can lead to improved data governance, streamlined processes, and better decision making based on accurate and reliable information.
Data analysis and insight generation
Upskilled workers can assist in analysing your data, identifying patterns, and extracting meaningful insights. By providing accurate and timely information, they contribute to data-driven decision-making, enabling organisations to make informed choices and seize opportunities.
Chloe Giles, a data compliance administrator within the NHS, who completed her Level 3 apprenticeship said:
"The course has made me start to think analytically about the data: why we are using it, who it is for, what is the impact. It has got me talking to lots of different departments and using data in different ways."
Delegation and workload management
Upskilling additional members of your team in data literacy means that existing data experts in your organisation can concentrate on higher-value data work. Team members with basic data literacy can then autonomously handle most of their own daily data analysis tasks, creating more of a "hub and spoke" model of data service, improving efficiency and productivity.
Efficiency and productivity
Team members with data literacy skills can contribute to improving efficiency and productivity within an organisation. They can automate repetitive, data-related tasks, develop data pipelines, and implement streamlined processes. This saves time, reduces errors, and allows employees to focus on more value-added activities.
See how Paul Knox, from the Mid & South Essex NHS Foundation Trust saved 182 hours of reporting per year by automating his weekly reporting after completing his Level 3 apprenticeship.
Decision support
By assisting in data analysis and generating insights, upskilled members of your team can provide valuable decision support to various departments within an organisation. They can help in forecasting, trend analysis, and scenario modelling, enabling better strategic planning and resource allocation. This leads to more informed and effective decision making across the organisation.
Check out how Madhavi Thatikonda, a medical administrator developed her data literacy skills to enable her to design and present a data-insight-led action plan to her management team after completing her apprenticeship.
Business optimisation
Employees completing the apprenticeship can contribute to optimising business operations and processes. By analysing data related to various aspects of the business, such as sales, marketing, supply chain, or customer behaviour, they can identify inefficiencies, bottlenecks, and areas for improvement. This enables organisations to make data-driven optimisations, reduce costs, and enhance overall performance.
Remi Martins-Tonk, Head of Data and Insight at Barnados had this to say about their colleague, Robyn St John, after they started their apprenticeship with us:
"Since starting the Data Citizen L3 Apprenticeship, Robyn has become at least 100% more productive. Prior to joining the programme her work consisted of doing simple data analysis (in Excel). She is now working in Power BI, creating dashboards in significantly less time, and taking on more complex work. As a result, the volume of her outputs has increased along with the value those outputs generate. A key contributing factor has been the Cambridge Spark course."
Innovation and competitive advantage
Play a role in driving innovation within an organisation. By leveraging their data skills, upskilled employees can explore new ways of analysing data, identifying emerging trends, and uncovering opportunities for innovation. This can give organisations a competitive edge by enabling them to adapt to market changes, develop new products or services, and stay ahead of the competition.
Job roles and applications of learning
Not sure what job roles within your organisation would benefit most from data literacy upskilling? Here are just a few of the types of job roles that are ideally suited to gaining the most from this programme:
Junior Data Technician/Data Technician
Data Administrator
Data Business Administrator
Data Insight Analyst
Junior Information Analyst
Data Support Analyst
Applications of learning and impact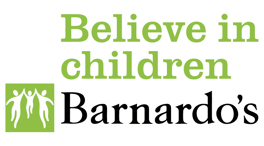 "After 10 years there were discussions about my job role changing. I wanted to focus more on data so I took the Level 3 Apprenticeship for new skills and more confidence. Since then, I've been given a promotion. Now I'm supporting the whole of Barnardo's with data requests and Barnardo's has brought Data Specialists into the company; a role I'd love to do next" - Robyn St John, Barnardo's Team Support Officer
Once apprentices have completed the programme, how can they apply their learnings to benefit their organisation and improve their business processes? Below are a handful of ways in which they can apply their new knowledge to directly make an impact in their organisation:
Customer analytics: They can assist in collecting and analysing customer data to gain insights into customer behaviour, preferences, and trends. This can help their organisation improve customer segmentation, personalise marketing efforts, and enhance customer satisfaction.
Operations optimisation: They can support data driven optimisation efforts by analysing operational data, identifying inefficiencies, and proposing process improvements. This can lead to cost savings, streamlined workflows, and enhanced productivity.
Risk management: Employees upskilled in data can help in analysing and monitoring data related to risk factors in various domains, such as finance, insurance, or cybersecurity. They can assist in developing models and tools to detect anomalies, predict risks, and mitigate potential threats.
Marketing campaign analysis: They can contribute to evaluating the effectiveness of marketing campaigns by tracking and analysing key performance indicators (KPIs), such as conversion rates, click-through rates, or customer acquisition costs. This can inform marketing strategies and optimise resource allocation.
Supply chain management:

They can assist in analysing supply chain data to identify bottlenecks, optimise inventory levels, and improve overall supply chain efficiency. This can lead to reduced costs, enhanced logistics, and better customer satisfaction.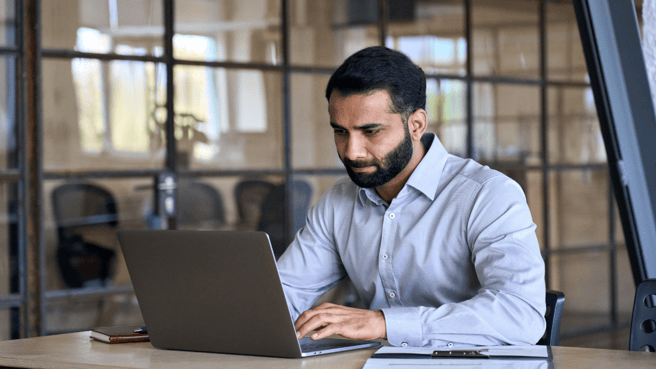 What's the cost of the data technician apprenticeship?
In short, there is no cost to you or your organisation to enrol your staff onto the apprenticeship. Like the other data apprenticeships we offer, this programme is funded by the UK Apprenticeship Levy. The scheme took effect in April 2017 as a way to drive investment in strengthening the country's skills base. All organisations with staff costs of over £3m per year have to pay 0.5% of their salary bill into a ring-fenced apprenticeship levy pot.
The money is collected monthly via PAYE but can be used within 24 months for training on approved apprenticeship schemes. This means there is no cost for levy-paying employers to upskill their staff.
Apprenticeship requirements:
If your organisation operates in the UK, you likely already have access to Levy funding for upskilling your staff. But there are a few criteria set by the UK government that determine the eligibility of individual employees. To be eligible for an apprenticeship, an employee must generally:
Have one GCSE or equivalent (grade B or above) in one STEM subject (maths is desirable).
Have no prior data analysis degree or related experience (exceptions may apply).
Be employed 30 hours a week or more in a relevant role where the apprentice can apply their skills and deliver impact to their organisation.
Work in England (>50% of working hours).
Have been living in the UK/EEA for a minimum of 3 years.
Government funding rules also dictate the following for all apprenticeships:
Learning must take place during normal working hours.
Apprentices must complete the agreed amount of off-the-job learning set out in their learning plan (minimum 6 hours per week for this programme).
Duration and overview of the curriculum
Across the 13 months, learners will undertake expertly designed modules delivered remotely, whilst receiving coaching, attending check-ins and submitting assignments via EDUKATE.AI, Cambridge Spark's own AI-powered learning and assessment platform. At the end of the 13 months, learners will then undertake an End Point Assessment to evaluate their success on the programme.
This apprenticeship is broken down into the following modules, or stages:
The value of data - Here learners will develop an understanding of the value of data and the way digital technologies are fundamentally changing the global economy, market structures and creating new opportunities.
Future of learning and careers in data - Apprentices will develop the active learning skills needed to keep up with the fast-changing, data driven economy by cultivating an adaptable and resilient learning mindset.
Data concepts - Learners will get acquainted with essential data concepts, tools, processes and vocabulary.
Basic numbers with excel - Learners will develop intuition for underlying statistical concepts & what the numbers mean in practice.
Data sourcing & integration in excel - During this module learners will get to know how to blend, manipulate and link data sets from multiple sources in a range of formats appropriate to the task at hand.
Data preparation, quality & validation - Learners will gain an understanding of how to validate data to ensure consistency and quality compliantly and develop techniques to check for errors & help ensure the highest levels of data quality.
Excel for data analysis - Use Excel to prepare, format and integrate different types of data accurately and consistently following industry best practice.
Charts and data visualisation - Students here will learn how to create insightful, action-inducing, data-driven graphs and charts in Excel and Powerpoint.
Dashboarding tools - This module involves learners getting to grips with Power BI / Tableau and gaining familiarity with industry standard tools.
Storytelling & presenting with data - Here learners will become proficient in building a narrative around data and learn to hone in on and share key insights and create impactful visualisations.
Reporting and actioning insights - This module will give learners an understanding of how to prepare reports. These reports will help to action data-driven insights and use interpretation and judgement to solve problems by working collaboratively, thinking critically & reasoning analytically.
Data storage, compliance & security - Learners will get to grips with how to collect data securely using Excel from trusted sources ensuring compliance with relevant regulatory and legal standards and industry and organisational best practice.
Introduction to coding - Learners will get familiar with key coding concepts as well as fundamental foundations to help decide if Python is something to explore further.
Portfolio writing & documentation & EPA - In preparation for the End Point Assessment, learners will build confidence by regularly applying new knowledge to real world applications in the workplace.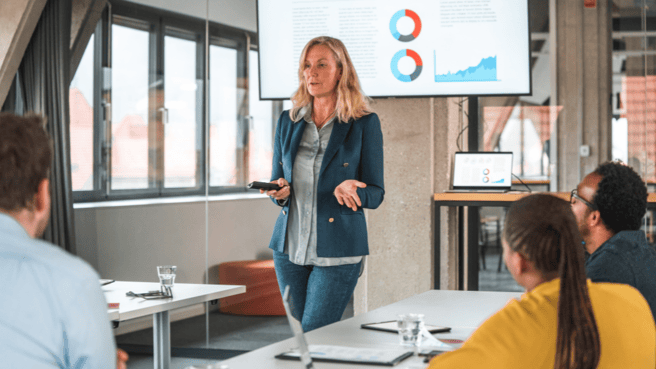 FAQs
Still got some queries? See if our frequently asked questions on the Level 3 Data Citizen programme page can help explain. Or please do not hesitate to get in touch with us and we'll be happy to help you with any queries you may have.
Want to upskill your team in data literacy?
If you are interested in enrolling your team into the Level 3 Data Citizen Apprenticeship, you can get started with your organisation's digital transformation by getting in touch via the form below.

Enquire now
Fill out the following form and we'll contact you within one business day to discuss and answer any questions you have about the programme. We look forward to speaking with you.