The Apprenticeship Levy: helping companies fill the digital skills gap
Cambridge Spark - Data Science Courses /
February 25 2020 /
5 minute read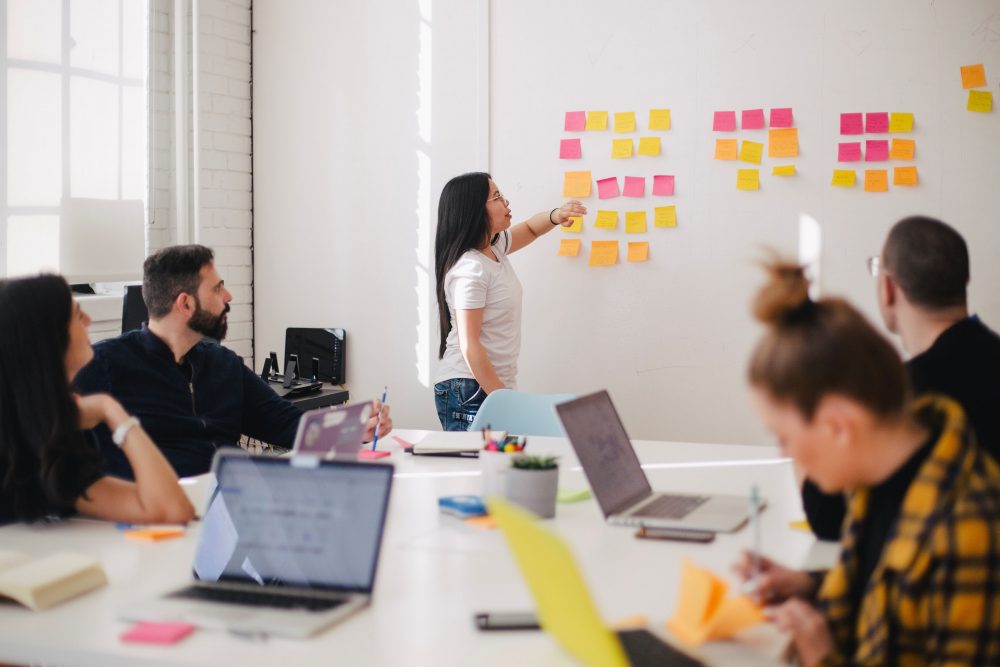 The digital skills gap is being felt by businesses in every sector.
75% of UK executives
are experiencing challenges in recruiting the digital skills they need. And IBM predicts that in 2020, data science will account for
28% of all digital jobs
, but that many of these places will remain unfilled for up to 45 days due to a lack of talent with the necessary skills.
Organisations are generating masses of valuable data but are lacking the skills to transform it into actionable insights that will create a competitive advantage for their business. They know they need more data analytics talent, but they can't hire fast enough.
The Apprenticeship Levy is an opportunity to close the digital skills gap in your company. Apprenticeships aren't just for school leavers. They are open to anyone, including your existing staff. So if your company is paying into the levy, you can access free training to upskill your staff with the knowledge and tools needed to enable your business to succeed in an increasingly competitive market.
Employers already taking advantage of the levy are reaping the rewards. In a survey by BCS, 71% of employers reported significant returns on their apprenticeship investment.
As more companies wake up to the capability crisis, the Apprenticeship Levy gives the control back to the employer.
What is the Apprenticeship Levy?
The UK government introduced the Apprenticeship Levy in April 2017 as a way to drive investment in strengthening the country's skills base. All organisations with staff costs over £3 million have to pay 0.5% of their salary bill into a ring-fenced Apprenticeship Levy pot. The money is collected monthly by PAYE, but can be clawed back within 24 months and used for training on approved apprenticeship schemes. This means there is no cost for levy-paying employers to train apprentices.
For companies who don't pay the levy, there is an alternative way of accessing apprenticeships, called co-investment. These companies are liable for just 5% of the cost of an apprenticeship, which is paid directly to the training provider. The UK government then pays the bulk 95% of the cost.
What Data Apprenticeships are there?
The most popular and comprehensive offering is the Data Analyst Apprenticeship (Level 4), which covers the collecting, managing and analysing of data for business insight.
Your staff will learn how to:
Use analytical techniques such as data mining, time series forecasting and modelling

Use data structures and system design

Communicate data analysis via dashboards, visualisations and reports

Work with different data formats, types and databases such as SQL

Use Python to perform statistical analysis

Process and drive insight from big data

Build and implement machine learning models
At the end of the programme, your staff will gain the EMC Data Science Associate qualification.
The standard indicates a 24-month apprenticeship, but some training providers offer accelerated courses. At Cambridge Spark, we run a 14-month programme, enabling organisations to fill the skills gap faster. Regardless of how long the programme runs for, off-the-job training will account for at least 20% of your staff's regular working hours over the period. A shorter programme therefore means less time spent off-the-job, plus learners are ready to deliver value much faster.
The Data Analyst Apprenticeship (Level 4) is paid for by the UK government through the Apprenticeship Levy. There is no cost to your business unless you don't pay the Apprenticeship Levy, in which case you are required to pay just 5% of the cost (maximum £750 per apprentice).
Throughout the apprenticeship, learning is typically completed through a mix of e-learning, coaching, experiential learning and regular feedback. Apprentices are usually required to build a portfolio of projects carried out in the workplace. The end-point assessment will put this to the test and ensure they can apply the skills they have learned directly to the workplace.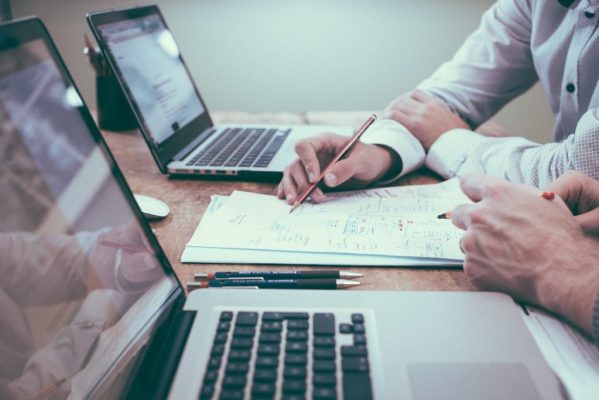 How will my business benefit?
Data Analyst Apprentices can help you plug the digital skills gap and provide valuable insights for your business. Employees enrolled in the programme will be equipped with an advanced skill set that will empower them to extract and manipulate data to aid growth, maintain market share, and identify the appropriate tactics to attract and retain customers.
What's more, investing in your employees will lead to increased productivity and talent retention;
Providing learning opportunities for staff increases employee engagement, and companies with engaged teams outperform those without by 202%

94% of employees say they would stay at a company longer if it invested in their learning and development
It can also help you build a pipeline of future talent by making your company a more attractive place to work.
Who can be a Data Analyst apprentice?
Any current or new employees can become a Data Analyst apprentice. It's best suited to people in your organisation who are working with data regularly and want to develop and strengthen their skills. Typical job roles include Data Analyst, Data Scientist and Data Engineer.
Apprentices can be of any age or background and can already have other qualifications, including undergraduate or postgraduate degrees. However, they must not previously have had formal training in Data Science and analytics.
If you're interested in enrolling your team onto our Data Analyst Apprenticeship Academy, launching in May at our new London AI Campus in Kings Cross, get in touch.
Finding a Training Provider
There are lots of training providers out there offering Data Analyst Apprenticeships (Level 4). A good starting point for further research is the Institute for Apprenticeships. The Register of Approved Training Providers (RoATP) provides a full list of approved trainers.
When looking at potential providers, be sure to check the scope of their offering and the background of the trainers to assess quality.
The shape of the programme will also be slightly different from provider to provider. Many training providers will stick to the core modules, but others may also build in additional training in Python and advanced data science topics, depending on the specific needs of your organisation. It's important to find a provider whose curriculum best suits the needs of your business.
The apprenticeship should be taught by professionally trained Data Analysts and Data Scientists who are working in industry.
Ready to upskill your staff?
Many businesses see their Apprenticeship Levy money disappearing each month and lack the guidance on how to turn this into an opportunity to upskill staff in a way that drives value for the business. If you're paying the levy, it's there to be used. Don't let it get lost.
Data Analyst Apprenticeships can help you develop and strengthen your staff, close the skills gap and improve employee retention. The ability to understand and utilise the ever-increasing amount of data your organisation is sitting on can create a real competitive advantage for your company.
As Data Science education specialists, Cambridge Spark deliver the most expert-led apprenticeship on the market. Our accelerated 14-month programme incorporates both the key fundamentals of the Data Analyst Apprenticeship (Level 4) as well as optional advanced topics in machine learning, natural language processing, neural networks and deep learning.
Other apprenticeship opportunities
Beyond the Data Analyst Apprenticeship (Level 4), we also offer the AI Apprenticeships (Level 7) Academy, where people can choose one of two apprenticeships pathways:
Data Science Apprenticeship - for domain experts who want to utilise data to improve performance and efficiencies and upskill into a Data Scientist role
Machine Learning Engineer Apprenticeship - for software engineers wanting to advance their skill set and upskill into a Machine Learning Engineer role
The curriculum is based on the Artificial Intelligence (AI) Data Specialist (Level 7) apprenticeship standard, which was developed in collaboration with a variety of tech-focused companies including the BBC, Bank of England, Barclays, GlaxoSmithKline and the Office of National Statistics (ONS).
We also offer a Data Science MSc degree apprenticeship, in collaboration with Anglia Ruskin. It is a part-time course over two years with remote learning and real-world projects.
For our full list of apprenticeship programmes and to learn more about the benefits of apprenticeships for upskilling your employees, click here.
Interested in learning more?
If you're interested in what the Data Analyst Apprenticeship (L4) could do for your team or department, please complete the form to the right of this text and we'll get back to you within two working days with more information.
Get in touch now
Please complete all of the required fields to get in touch with us. Alternatively, call +44(0)7816 419378 or email contact@cambridgespark.com now.