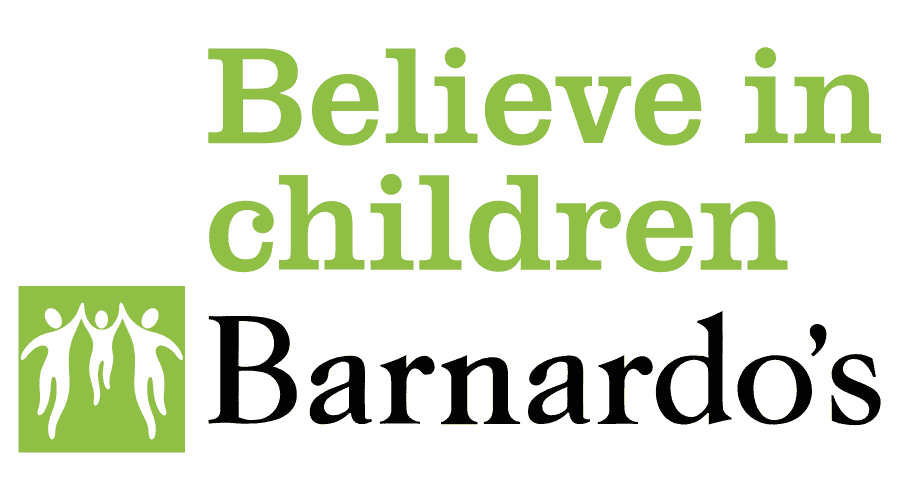 After 10 years there were discussions about my job role changing. I wanted to focus more on data so I took the Level 3 Apprenticeship for new skills and more confidence. Since then, I've been given a promotion. Now I'm supporting the whole of Barnardo's with data requests and Barnardo's has brought Data Specialists into the company; a role I'd love to do next.
Robyn St John, Barnardo's Team Support Officer
Barnardo's is the largest national children's charity in the UK. Founded by Thomas John Barnardo in 1866, the charity's patrons include The Duchess of Cornwall and Her Late Majesty Queen Elizabeth. The organisation raises and spends over £200 million every year to help families and provide long term support for the very vulnerable children in their care.
Robyn St John has been a Barnardo's Team Support Officer within the Data and Insight team for more than 10 year's. She's also a Level 3 Data Citizen Apprentice. Robyn's role can also be very administrative, bringing her in contact with a lot of data. Robyn's role within Barnardo's has historically been one focussed on providing administrative support to the team with limited involvement in analytics. Since starting the apprenticeship Robyn's role has moved away from administration and now leads and collaborates with other team members on analysis with minimal support from managers.
In previous roles and teams, Robyn's worked with Oracle data giving her experience of Excel functionality, spreadsheets and formulas. One of Robyn's professional goals is helping more people to work more confidently with databases. The Level 3 Apprenticeship is helping Robyn to achieve this and her considerable efforts were recently rewarded with a promotion.
I love my job but after ten year's in the same role I was looking for a new focus. I asked my manager what courses were available and they suggested data skills training. I knew I had the potential to do a lot more with data, I just needed the confidence, and a little training, to reach my full potential."

Robyn St John, Barnardo's Team Support Officer
The Level 3 Data Citizen Apprenticeship is perfect for teams and individuals working with spreadsheets who want to create value from the data they're working with and improve productivity. In Robyn's case, building confidence and improving her technical skills were important, so she could work with data more effectively day-to-day and progress into a more technical, data-driven role.
Robyn explains; "I was supporting the team that was managing a payroll increment for the whole of Barnardo's. It's a very data driven task that takes a long time. Eligible employees were entitled to a pay rise of 1-2% so we were dealing with large volumes of data across our HR and payroll systems to manage it. We were identify things like who was eligible, calculating and recording their payments and actioning the increase. Although I was only supporting the team in this endeavour, I was able to base my classroom simulation projects on this task so I could learn how to combine these data sets with Excel processes in a safe, sandbox environment. My new knowledge helped me immediately.
The immersive learning techniques that were given to me on the L3 programme will help me throughout my career. Looking at different organisations to see how they use data and how they overcome data quality issues has been a real eye-opener for me. It helped me to increase my network too, which is great for Barnardo's."

Robyn St John, Barnardo's Team Support Officer
"One of the projects I'm supporting the team with now"; explains Robyn, "is data quality. I'm researching the problems that other organisations have with data quality issues so I can learn how they approach and overcome their data quality issues. The immersive learning techniques that are shared on the L3 programme will help me throughout my career. Barnardo's has a strategic goal to become a leading digital organisation and I'm excited to be a part of that journey with them."

"There's a great fit between Barnardo's data projects and the programme curriculum and modules. It's very work-based. I was able to apply what I learned about contracts and reports straight away to support my team. The ability to enter contract details into an Excel dashboard has fundamentally changed my approach to this task. I can now take data from different sources and combine them into one overall dashboard which will eventually be moved into Power BI when I take the data visualization modules on the next programme, Level 4."
I was able to apply what I learned about contracts and reports straight away, making a good and positive difference to my job. I'm having more strategic, more in-depth conversations with my peers and I'm doing more tasks with minimum support since joining this course."

Robyn St John, Barnardo's Team Support Officer
In the future, Robyn hopes her data skills can be applied to projects like measuring the extent to which Barnardo's children's services are reaching vulnerable people. She also wants to understand how vulnerable people are accessing Barnardo's services and if there are any gaps that Barnardo's could address in terms of ethnicity or gender so they can improve or increase services in these areas. Robyn explained that Barnardo's retail shops provide a lot of data about income that can be used to analyse how donations are supporting different regions. "Building data sets, creating graphs with Power BI, cleaning data and addressing inconsistencies is something I'm looking forward to"; explains Robyn.
Since starting the Data Citizen L3 Apprenticeship, Robyn has become at least 100% more productive. Prior to joining the programme her work consisted of doing simple data analysis (in Excel). She is now working in Power BI, creating dashboards in significantly less time, and taking on more complex work. As a result, the volume of her outputs has increased along with the value those outputs generate. A key contributing factor has been the Cambridge Spark course."

Remi Martins-Tonk, Head of Data and Insight at Barnado's
Cambridge Spark are currently enrolling for the next cohort of the Level 3 Data Citizen Apprenticeship. Get in touch with the team using the form below to find out how we can help your organisation build data analytics capability.
Register your interest
Fill out the following form and we'll email you within the next two business days to arrange a quick call to help with any questions about the programme. We look forward to speaking with you.