Traditional Business Analysts vs. Digital Business Analysts
Cambridge Spark /
March 20 2023 /
5 minute read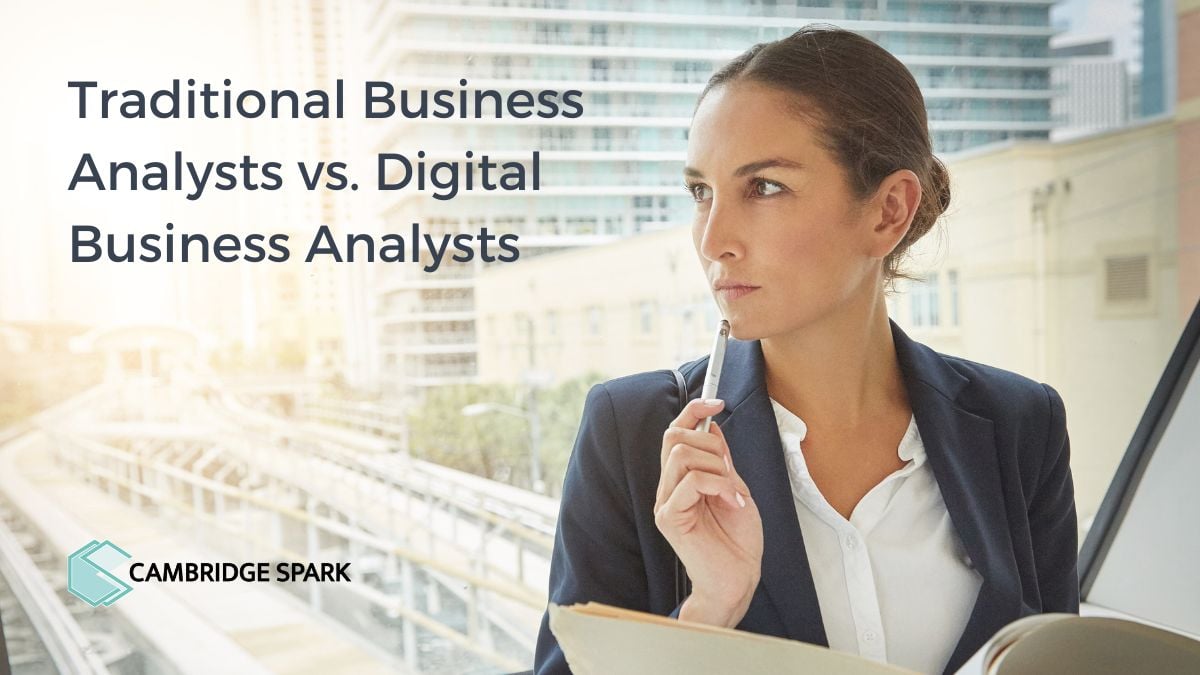 According to UK salaries data from Glassdoor, the average traditional business analyst earns 8% less than the average, more data-centric digital business analyst.
So what exactly are the differences between the two roles to justify the difference in salary?
The digital world and the way organisations use digital channels is always evolving. Because of this, the role of the digital business analyst has made a huge leap up the scale of importance within businesses in recent years. Organisations have been forced to rely on digital tools, especially since the covid-19 pandemic began. Communication, lead generation, and many other daily processes are now done digitally. This means all of these new digital processes need monitoring and analysing to thoroughly reap the benefits.
The roles of business analyst and digital business analyst share many similarities. Yet, the differences between the two are what allow organisations to focus on digital performance as well as broader organisational performance.
What do business analysts do?
A business analyst is the more traditional occupation. The main function of a business analyst is to assess how a business is performing as a whole. Daily tasks may include liaising with stakeholders and discussing the benefits of newly proposed business strategies, overseeing the implementation of any new strategies and supporting the training and upskilling of employees in these using new methods of working.
A business analyst will also work closely with other members of the team to gather information on how the organisation is currently being run and identify areas of improvement. For instance, they may work to automate any manual reporting to save time and financial costs.
Business analysts develop strategies and solutions to push their organisation forward and refine its systems and processes to ultimately enhance performance. This will cover all areas of the business, from operations to HR and everything in between.
Streamlining processes and how the business functions as a whole is ultimately the goal, making the organisation function in the most efficient and cost-effective way possible.
👉RELATED READING:
What do digital business analysts do?
Put simply, the role of a digital business analyst is to connect businesses to technology and to the digital world. They assist businesses in understanding how to use digital channels to enhance the success of the business.
Digital business analysts differ from traditional business analysts in that the former are a bit more specialised. It is true that business analysts also cover digital analysis but not to the degree that a digital business analyst would.
Organisations are now specifically investing in digital business analysts, due to the growing reliance on digital tools to operate a business. This is particularly true for businesses that are trialling new digital techniques that will need monitoring.
Digital business analysts analyse data from digital channels, such as an organisation's website, apps, social media platforms and databases. They create performance reports and suggest new digital solutions to elevate the business even further. They will often also take charge of updating legacy systems, driving efficiency by replacing any slow or outdated systems with newer alternatives. For example, they might lead an initiative to move from using spreadsheets for managing customer data to a dedicated customer relationship management (CRM) system.
This kind of change management is also fundamental to the role of a traditional business analyst. But its focus on digital tools and systems is more characteristic of a digital business analyst.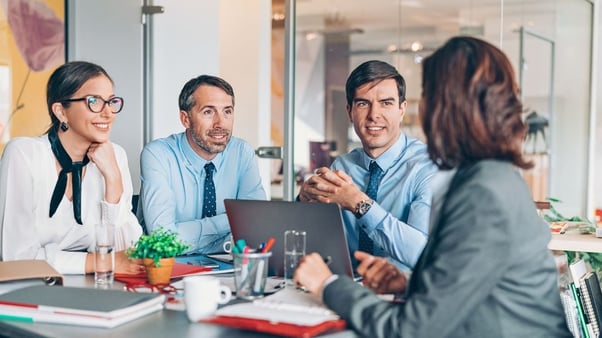 Differences in skill sets between the two roles

The key difference between the roles is that a digital business analyst is a more specialised role than a traditional business analyst. The vital skills that an individual needs to carry out these roles effectively are, in fact, quite different, though many of the core skills needed are shared across both roles.
Digital business analysts focus on the digital footprint of a business and how their digital channels are performing. This gives organisations a more in-depth look into how their digital processes are performing. It also allows them to create advancements, tweak current processes and make adjustments where needed. Thus, digital business analysts must have a deep knowledge of how technology works and be proficient in using analytics software.
👉RECOMMENDED READING:
Important skills needed to be a business analyst
The UK government recognises several skills essential to the success of a typical business analyst, including:
Agile working

Business analysis

Business modelling

Business process improvement

Business process testing

Enterprise and business architecture

Methods and tools

Requirements definition and management

Stakeholder relationship management

Systems analysis

Testing

User experience (UX) analysis
Important skills needed to be a digital business analyst

In addition to those skills outlines above, a digital business analyst will often need the following skills to succeed:
Proficiency in programming languages for analysis

Databases

Process modelling for digital transformation

Digital tools and processes

Change management

Storytelling with data
Why are digital business analysts so important in businesses today?

Today, customers leave a heavy digital footprint when they engage with a business. Customer profiles can be created, and how customers behave can be investigated from their online activity. This means that a business can form a clear image of the target audience and can subsequently target more of these types of customers by tailoring their messaging based on research and results from data. The data analysed by digital business analysts allow businesses to make more informed decisions. These decisions, in turn, promote growth and help the business grow.
Businesses are now competing online to provide outstanding customer experiences. So, it's vital that businesses understand their customer behaviour. They need to be able to interpret key data to continually improve their digital processes. Working with a digital business analyst also means that they can identify new opportunities for growth. Having a digital business analyst on site can give businesses a key advantage over their competitors.
Digital business analysts aren't just important for improving customer experiences. In today's digitally focussed world, they can also help an organisation advance in the behind-the-scenes running of the business. Most organisations rely heavily on digital software to function efficiently. Digital business analysts give organisations the ability to analyse how successful these digital processes are. For example, an analyst could use their analysis skills to identify hours of time that could be saved by creating automated reports.
Digital business analysts can also drive efficiencies, giving organisations clear insight into how they can save time, money and resources.
In-demand skills in business analysis today
Business analysts need more technical skills than ever before in order to succeed and drive real impact. Here are some skills and trends topping the data charts:
1. Artificial intelligence and machine learning
The benefits of utilising artificial intelligence (AI) and machine learning within business are endless. These allow organisations to automate processes, recognise and investigate key trends in data and make more informed decisions. AI and machine learning also help with processing large volumes of data in a short amount of time and using predictive modelling to forecast future events.
Getting ahead of the competition these days means that organisations must have a more in-depth understanding of their data. They can then use this key data to their advantage.
2. Data cleansing
Clean and high-quality data is increasingly important for organisations wanting to enhance business decision making. Poor data leads to poor decision making.
There are numerous ways to ensure better quality of data. For example, programming languages like Python and Pandas can help automate processes to check for errors in data. Upskilling relevant staff in requisite data skills also helps democratise usage and ensure standards for handling data are upheld.
3. Data security
According to the UK government, 39% of businesses experienced a breach of security in 2022. Data breaches are becoming increasingly common in the business world.
And it's crucial now that business analysts are aware and educated on the importance of data security. As well as being educated on the practices around data protection.

Salary advantages of business analysts with data skills
The average salary for a business analyst in the UK is around £45,068, whereas the average salary for a digital business analyst is £48,738, according to Glassdoor. Acquiring the additional digital skills not only can progress a business analyst's career but can also lead to salary growth. Learning data skills ultimately allows business analysts to better understand the needs of an organisation and its goals.
Want to accelerate your business analyst career?
Cambridge Spark's Level 4 Digital Business Analyst progamme is fully government funded and can equip your or your team with the skills to successfully drive digital solutions in your organisation and to enhance business decisions with data.
Visit the programme page to learn more.