Cambridge Spark

partners with Capita to deliver Data Citizen Bootcamp
Cambridge Spark /
August 25 2022 /
2 minute read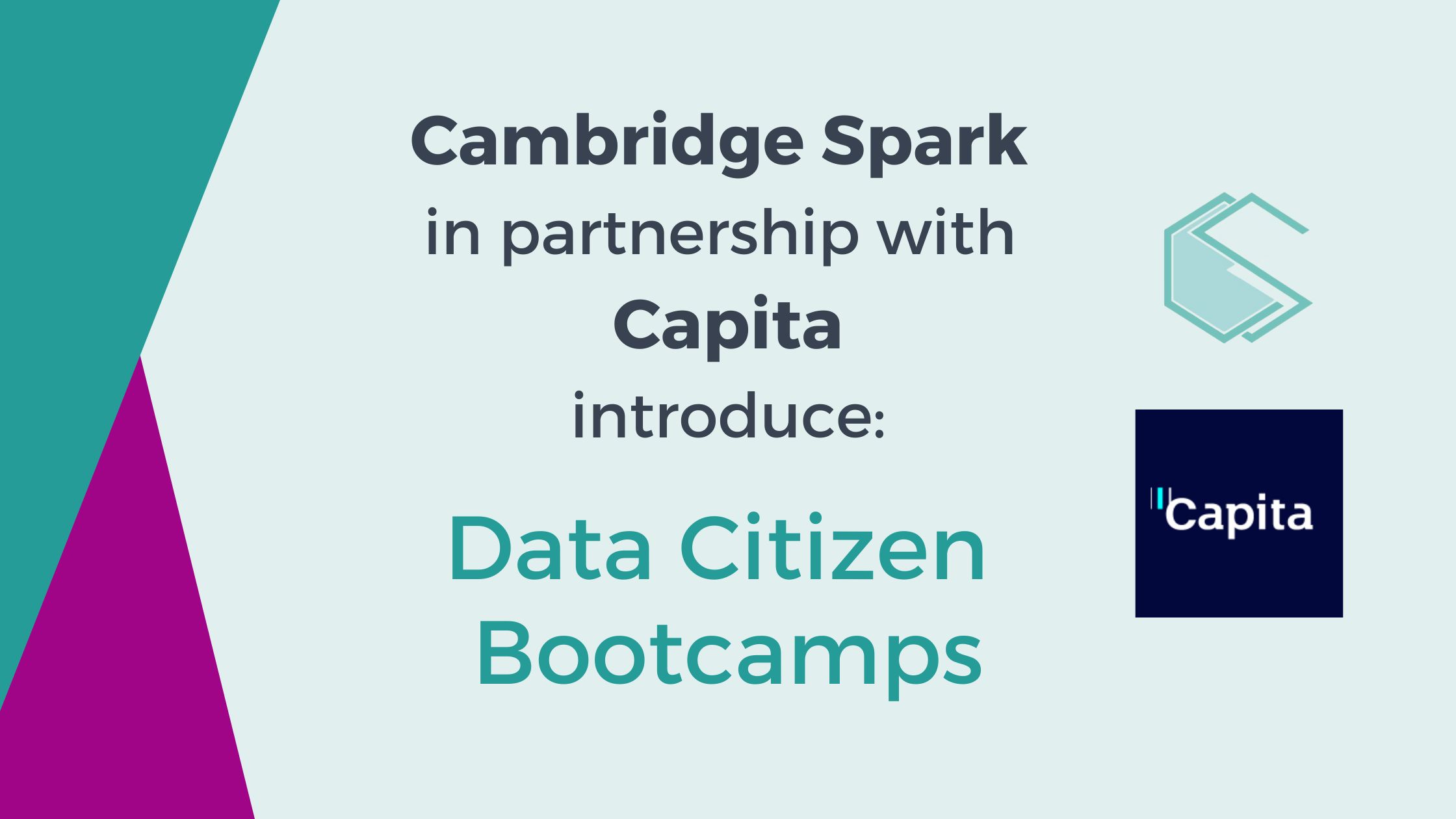 Cambridge Spark is delighted to be working with Capita on their Data Citizen bootcamp

designed for people inspired to increase their understanding of data and build their confidence in working with tools and techniques to be more productive with data day-to-day.
The Capita Data Citizen bootcamp has been created for people seeking work or people looking to reskill at their current employer. It is for learners who want to create valuable, data-driven insights, but who do not yet have the skills or experience to effectively and efficiently source, collate, analyse, visualise and communicate using data. They are likely to have some basic spreadsheet knowledge but have an opportunity to create more value from data they work with in their current and future jobs.
Over the course of eight modules, learners will learn the skills they need to effectively and efficiently extract, clean and analyse data. Each bootcamp module consists of a lecture, practice assignments and a project-based assessment to demonstrate learners' knowledge in each subject area.
Once successfully completed, learners will receive a Level 3 Data Citizen certificate alongside a guaranteed job interview with a top employer.
The best part? This new bootcamp is fully-funded for potential learners who meet the following criteria:
Learners living in England
Learners aged 19 or older
Learners who are citizens of a country within the European Economic Area (EEA) and a resident in the EEA for the last 3 years
Learners who are not in receipt of any other Adult Education Budget (AEB) funding.
However, even if a learner doesn't meet the above, they may still be eligible for funding if they are:
Employed: part-time or full-time
A non-EEA citizen with permission by UK government to live in the UK which is not for educational purposes, and lived in
England for at least 3 years
A family member of an EU national
A refugee
Asylum Seeker.
"We are delighted to support hundreds of individuals to start an exciting new career in data over the coming months. Data continues to be one of the most in-demand skills for employers and these bootcamps offer a unique opportunity for candidates to future-proof their careers."

Dr Raoul-Gabriel Urma, CEO of Cambridge Spark
The bootcamps will take place over 8 weeks for full-time learners (or 16 for part-time learners) offering a mix of experiential learning, coaching, technical mentorship and peer support will help each learner gain confidence in data skills and quickly apply them in practice. Learners will also benefit from immediate feedback on exercises through EDUKATE.AI, Cambridge Spark's online learning platform designed for data education.

Potential candidates or employers looking to retrain staff can find out more and register their interest for the bootcamp now, with the first cohort starting in September 2022.
In Partnership with: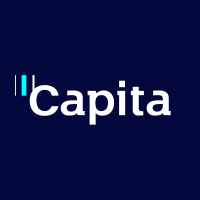 .