Apprenticeship Series: Fired Up About Diversity
Cambridge Spark - Data Science Courses /
August 26 2019 /
3 minute read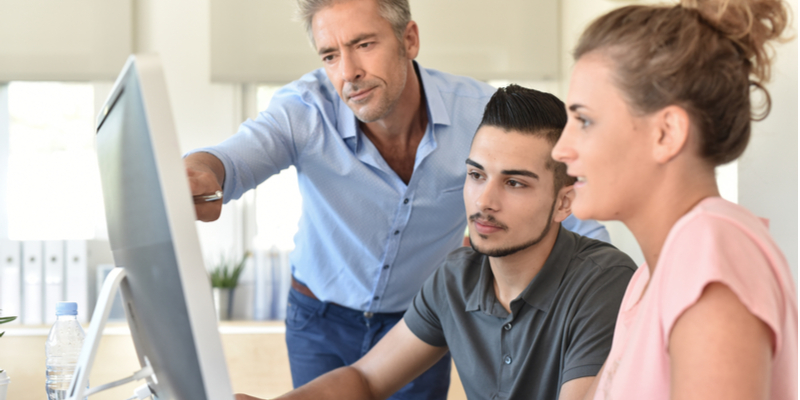 Welcome to my second blog on all things apprenticeships. This month I'm burning to get you fired up and to spark some discussion around another hot topic in apprenticeships: their image problem.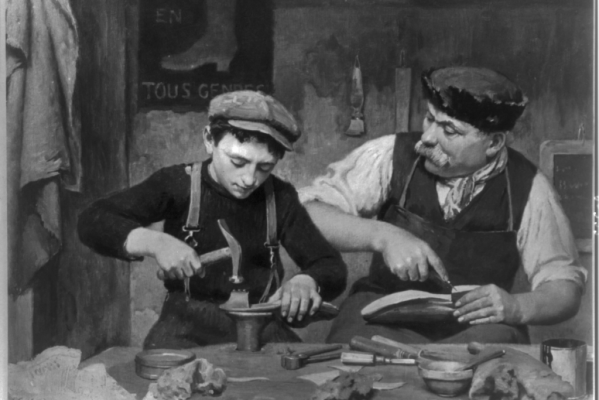 Source: Show House (https://www.showhouse.co.uk/news/apprenticeship-starts-plunge-another-28/)
If an image like this is the first thing that springs to mind then how are we going to attract talented people to take up apprenticeships in the digital sector?
In January 2019, the government launched the "Fire it Up!" campaign which aims to tackle the outdated image of apprenticeships. August marks A-Level and GCSE results days and is a prime opportunity for a return of the campaign promoting apprenticeships as a fantastic career choice.
The return of the "Fire it Up!" campaign hit me during a recent cinema trip. Nestled amongst the garish movie trailers vying for my attention, a group of young city dwellers were shown springing from their respective homes into the darkness of the early morning, on their way to manufacturing environments where they posed with intense expressions. It looked like a promotion for an edgy new superhero movie, so imagine my surprise when I realised it was showcasing apprenticeships. I accept that apprentices are heroes, however, the charged-up youngsters zapping through the cold dark streets seemed to come from a different planet to the group of data science apprentices I work with.
After some research, I was delighted to discover that everyone featured in the campaign is a genuine apprentice, not an actor. My question is, will the way they're presented successfully engage the target audience? People forget or simply don't know that apprenticeships cater not only to the manufacturing industry but the law, finance, health, communications and tech sector. Would everyone engaging with this campaign see how the apprenticeship path can lead them to a very satisfying and prosperous career?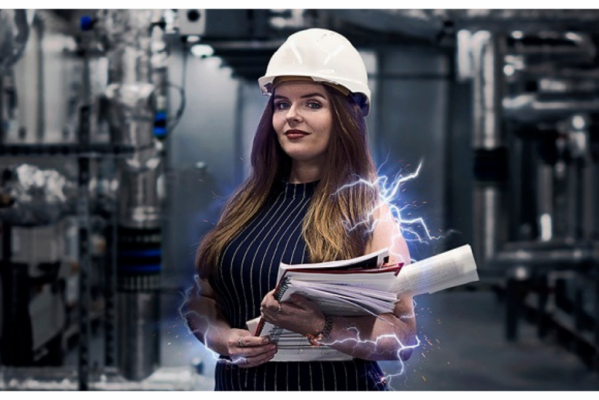 Source: Develop Training (http://www.developtraining.co.uk/news/dtl-backs-fire-it-up-apprenticeship-campaign)
So what do I find wrong with the imagery of dark colours and hard hats?
This campaign has been created to try and revitalise the apprenticeship scene, yet the adverts are still focusing on the more traditional routes, such as the industrial/manufacturing industry. One of the most talked-about areas in the apprenticeship world is the digital skills gap and how it has been growing over the last couple of years.
Deloitte said, "Only 12% of executives believe that graduates have enough digital skills"
The Open University said, "The skills needs are shifting and jobs are evolving in response to advancing technology and the new opportunities it presents".
The problem is that many of the roles require specialist, high-level skills, and the supply isn't keeping up with the demand. Organisations are responding by sourcing candidates with the right mindset and growing their own technical talent in house.
"While apprenticeships are often associated with younger employees, the apprenticeship levy can be used to train all workers, filling skills gaps and boosting capability across a diverse range of employees and areas." (BCS, The Chartered Institute for IT)
Cambridge Sparks' apprentices span a range of ages, from school leavers to experienced people managers. They have chosen different careers in different organisations. They live in cities, country villages and seaside towns. They come from an international mix of cultures and nationalities. Their previous educational experience ranges from minimal high school certifications to degrees from leading universities around the world. What unites them is their shared passion for learning data science and desire to help their fellow students achieve.
Source: GOV.UK (https://dfemedia.blog.gov.uk/2019/01/17/education-in-the-media-thursday-17-january-2019/)
The Gender Gap
I must commend the campaign for promoting ethnic and gender diversity, featuring BAME apprentices and women in a mix of STEM roles. During a panel discussion at the AELP conference in July, it was boasted that levy-funded apprenticeships are a great way to increase diversity and close the gender gap between men and women in technical careers. The gender gap is still substantial with women making up just 9% of the apprenticeships in ICT, 29% in Maths and Science and 4% in Engineering and Manufacturing.
At the AELP conference, the same panel then promptly acknowledged that the terms "Fire it Up!" and "Blaze your own trail" are typically masculine calls to arms. This language carries gender-coded bias which could lead to a key group, in this case, women, not to apply for apprenticeships.
So, what are your thoughts on how we can encourage everyone to see themselves as a potential apprentice?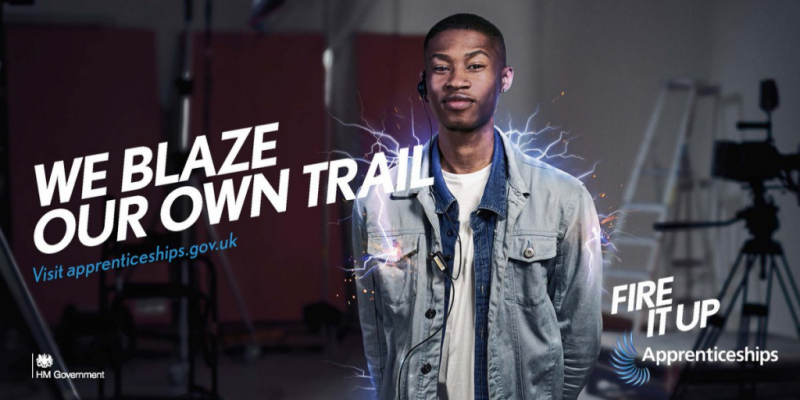 Source: IOEE (http://ioee.uk/2019/02/26/new-apprenticeships-campaign-fire/)
Here at Cambridge Spark, we are working with employers' early careers teams to attract and engage school leavers and university graduates. We're attending school and campus events, sharing blogs and articles, and collaborating with careers advisors. For large employers who want to engage their existing employees by offering them new skills, we are running bespoke webinars, attending staff knowledge shares, providing a range of supporting documentation and running community events.
We strive to make our courses as inclusive as possible and offer remote delivery as an option - enabling apprentices to undertake new learning on-the-go whether that be from their desk, their home or their favourite cafe. Data is a valuable business commodity, which will remain untapped unless we get trained analysts, from any and every background, to make sense of it.
This means spreading the message that an apprenticeship doesn't have to involve you working in the traditional manufacturing industry, but instead you could be working for a forward-thinking technology company who encourage remote working. Your digital apprenticeship can be completed from pretty much anywhere with an internet connection.
Who knows, maybe you'll find yourself working somewhere like this...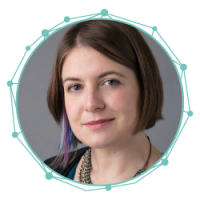 Written by Jules Wix
Apprenticeship & Talent Manager,
Cambridge Spark