Data Analysts: Who are they and What do they do?
Cambridge Spark /
April 21 2022 /
4 minute read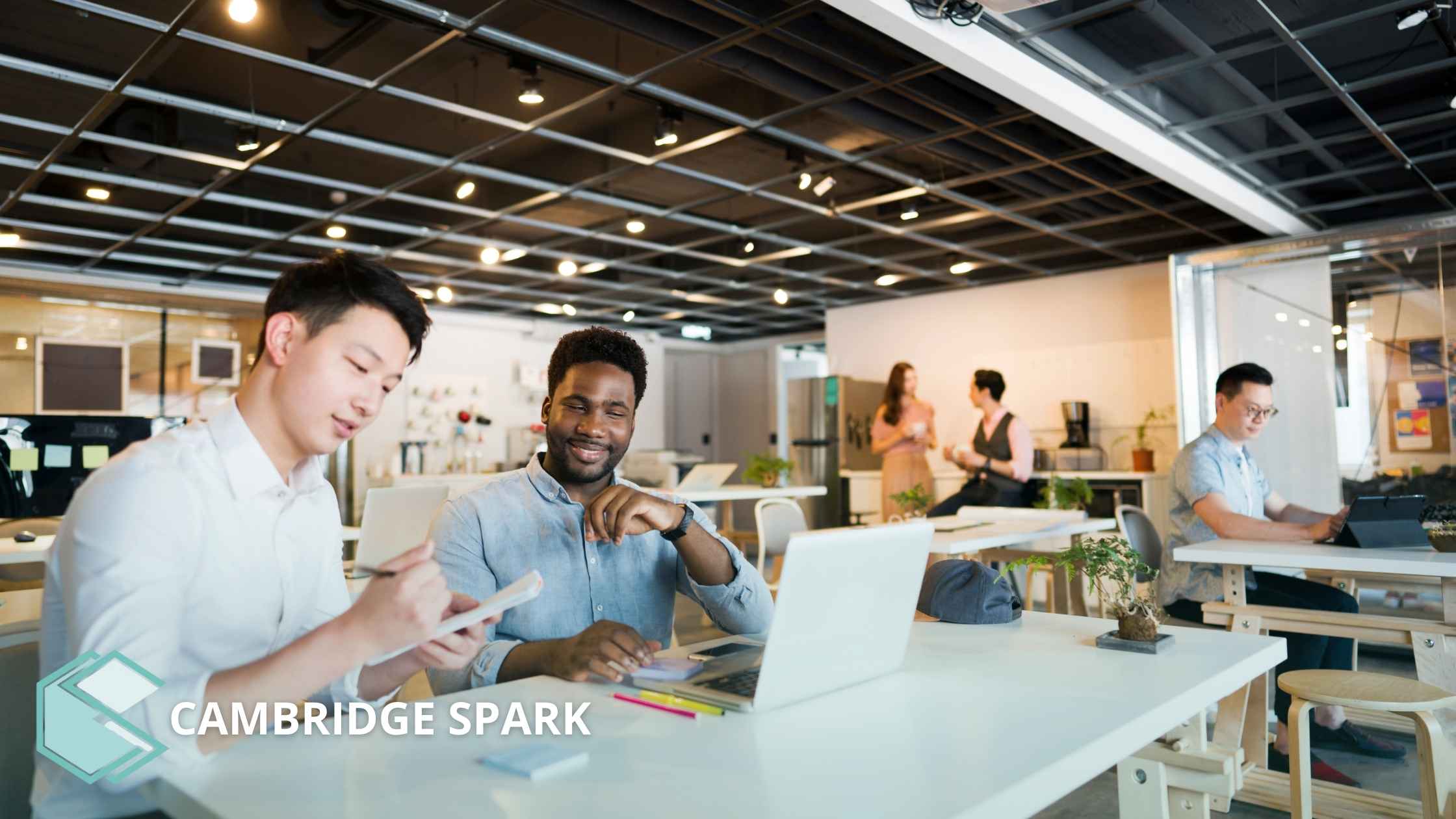 In the last decade, there's been a massive surge in the adoption of data analytics to transform and optimise business processes and that trend is not going away.
The use of data is no longer a question but a must as it allows organisations to make better-informed decisions due to the powerful data analysis tools and libraries now available. We've looked at the stats and the results are clear, a career in Data Analytics is a sound decision for anyone looking for financial rewards, job progression and professional development.
Data Analysts: High demand but short supply
The Data Analytics field has witnessed one of the most impressive spikes, in the number of job postings in recent years. A report by The Royal Society found that in 2013, there were roughly 80,000 job listings for Data Analysts. By 2018, the number of job listings had risen to just shy of 120,000, an increase of 43%. The same report has found that demand for data scientists and data engineers tripled over the past five years, rising 231%. That's much faster than job postings overall in the UK, which rose 36%, according to the report, "Dynamics of data science skills."
So what does a Data Analyst do?
When a company wants to make data-driven decisions they turn to Data Analysts to find the answers to complex questions. For example, according to a recent job posting on Indeed, at Graze (the healthy snack provider) a Data Analyst will "develop, automate and maintain key business reports, and provide insight into trends via data visualisations and other data analysis tools". This includes trying to make Graze products as sustainable as possible by comparing old product manufacturing wastage with new products.
Or, at Santander, you could be supporting the Financial Intelligence Unit in helping to "develop tools that proactively identify any risks and vulnerabilities to the bank posed by crime groups and terrorist financiers". As they put it, you would be a crime fighter!
Data Analysts have become key team members whose work plays a critical role in a company's bottom line, making their work hugely valuable. So whether the role is Data Analyst, IT Analyst or BI Analyst, these roles are multi-faceted, coveted and hugely valued.
The skills you'll need to become a data analyst
It goes without saying that any person working in data analytics will need to have the technical skills required to do the job properly. They will need to have some mathematical and statistical knowledge and, possess strong Python programming skills, which can be acquired through a degree, vocational training or a data analysis apprenticeship. But these hard skills alone will not suffice in today's fast-changing business environment.
Data professionals are required to possess important soft skills as well, such as communication, teamwork, and a dash of creativity and curiosity added to the mix. A blended skillset will be invaluable due to the nature of the job, where interpreting, explaining and communicating the data to management will be just as important as your ability to analyse it.
Opportunities for career progression and a rewarding salary:
With great responsibility comes great salary expectations, right!? Like most positions, salaries for Data Analysts vary and depend on factors such as size, the sector, the geographic location, the candidate's education, overall experience and technical abilities.
High salary earning potential
Salary Expert states that an entry-level data analyst (1-3 years of experience) earns an average salary of £40,939. With experience, this figure can rise up to £72k+. Working in London as a Data Analyst could see you earning £54,172. According to Adzuna, the average Data Analyst salary is 29.9% higher than the UK average and year-on-year has increased by 6.6%.
Skills that are relevant and transferable across many diverse industries
Data analyst jobs can be found throughout a diverse mix of companies and industries. Any company that uses data needs data analysts to analyse and make sense of it. Jobs in the data analytics sector are plentiful, salaries are high, and the career paths you can take are abundant. Data analytics offers a wide variety of opportunities across different industries.
The skills you possess as a Data Analyst are highly transferable and allow you to work in almost any industry. For example, you could be a business analyst, a corporate strategy analyst, budget analyst, a sales or web analyst, a social media data analyst, the list goes on. Freelancing is also possible when you have the skills down (in which there is good money to be made). The high number of job postings mentioned earlier shows how vast the field of opportunities is and the possibilities are relatively endless.
👉RELATED READING: How data analysts are adding value to businesses in every sector
Influence and power
By working with the data, the decisions you make as an analyst are backed up by hard evidence. These findings will be presented to the decision-makers within your company, giving you access to high-level management and the influence to make changes within the business.
Work for some of the biggest names
As well as having the opportunity to work with small companies and start-ups, some larger, more recognised brand names are hiring rapidly to fill the demand of Data Analysts. By working for a big name company, you may receive better training and mentoring. The availability of formal training programmes is particularly beneficial to entry-level workers.
Here are some of the big-name companies that are hiring Data Analysts.

Stepping stone into Data Science
Data Science is an umbrella term that encompasses many disciplines, including data analytics. A Data Analyst is usually required to extract meaningful insights from various data sources, whereas a Data Scientist is expected to forecast future trends based on past patterns. Typically the skills and techniques required of a Data Scientist are more advanced than of a Data Analyst. Therefore, becoming a data analyst is a good way to learn the foundational skills and knowledge needed to further advance your career into data science.
👉RECOMMENDED READING: From Data Analyst to Data Scientist
This all sounds amazing, where can I sign up?
The stats we've discussed don't lie and give a compelling argument as to why this field is a great career choice for graduates or someone looking to switch careers.
So, if you're thinking that becoming a Data Analyst is the right choice for you, we have got you covered. Learn more about our Level 4 Data Analyst Apprenticeship which your employer could pay for. The apprenticeship covers advanced data analysis skills including Python from basics through to advanced programming. You'll be able to carry on working full-time whilst improving your data analysis capabilities.
Some companies prefer our Data Analysis Foundations Certificate, which is a short form commercial training course ideal for professionals looking to build on their foundational knowledge towards a career in Data Analysis or Data Science.
We also offer a Level 7 Data Science Apprenticeship for those who want to go further and progress into a Data Scientist role. For our full range of apprenticeship programmes, click here.
Time to make a change?
If you're still unsure whether being a Data Analyst could be for you, and want to find out if a career change is an option for you, book a free 30-minute career consultation with our admissions team below.
Get in touch now
Fill out the form below and one of our team will get in touch with you with all the info you need: