Industry Capstone Projects
Cambridge Spark - Data Science Courses /
October 17 2018 /
2 minute read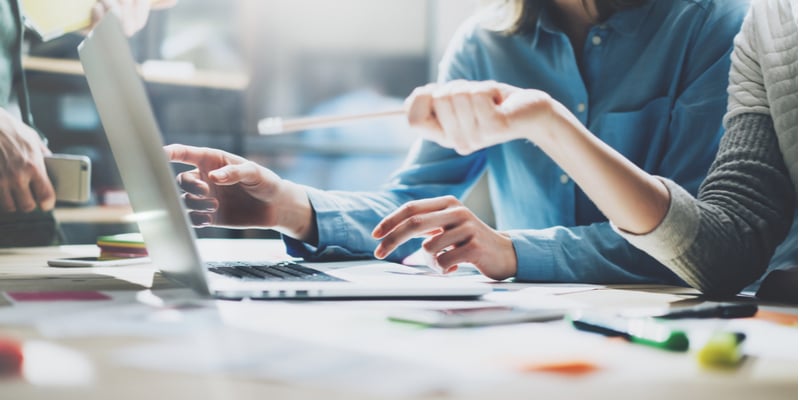 From the foundations to final projects, our Applied Data Science cohorts build up practical experience working on a variety of datasets and graduate with an end-to-end data science project on their portfolio.

The final projects are the culmination of everything students have learned since the start of the programme, and a chance to work with a company to tackle real-world data engineering and machine learning problems.


We're proud to be working with a diverse range of companies in finance, trading, law, bioengineering, agri-tech, real estate and healthcare, to ensure students are exposed to the career opportunities available in different sectors.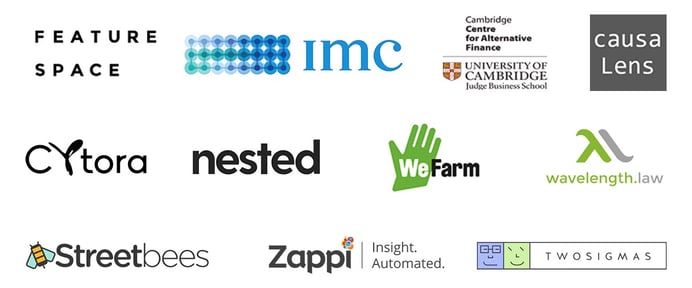 Our project partners range from fast growing start-ups and VC funded, series B companies, though to well established organisations with 800+ employees. Project partners include:
CausaLens, a London based company building the World's most powerful data science platform specialising in time-series data. https://www.causalens.com
Cambridge Centre for Alternative Finance, an international interdisciplinary academic research institute dedicated to the study of alternative finance: https://www.jbs.cam.ac.uk/faculty-research/centres/alternative-finance/
Cytora, a UK-based Insurtech start-up that uses artificial intelligence (AI) and open source data to improve the way insurers quantify, select and price risk. https://cytora.com
Featurespace, a world-leader in Adaptive Behavioural Analytics and creator of the ARIC™ platform, a real-time, machine learning software system. https://www.featurespace.com
IMC, a technology-driven trading firm with offices in Amsterdam, Chicago and Sydney. https://www.imc.com/eu
Nested, a online property service that aims to assist house sellers who are stuck in a property chain and face losing their dream home by selling their property within 90 days. https://nested.com
Streetbees, a unique market research company recruiting people from around the world who capture their habits, shopping preferences or political opinions for clients. www.streetbees.com
Twosigmas, a Cambridge-based company that specializes in global education solutions. https://twosigmas.com
Wavelength, a SRA regulated law firm of Legal Engineers using technology, data, legal analysis, design thinking methods, and teamwork to design and deliver solutions that dramatically improve legal practice. https://www.wavelength.law
Featured Projects
Final projects are classified into core categories, so students focus on a key area of interest and apply techniques that are applicable in their professional work. Here's a taste of some of the final projects our students work on:
Main Category: Time Series
Explore which features make the most importance in producing good financial models using cutting edge feature selection, big data processing and analysis techniques.
Main Category: Natural Language Processing
Develop a model that can identify and rank common topics across multiple jurisdictions for both microfinance and e-money regulations.
Main Category: Big Data
Get the chance to work on "data science at scale" and extract prototypes of fraudulent transactions from terabytes of data.
Main Category: Deep Learning
Train a classifier to automatically sort photographs into labels, in order to automatically infer details about a property and sort photos into collections.
Looking to transition to a Data Science career?
Explore the most comprehensive and industry relevant Applied Data Science Bootcamp, which can be undertaken Online and in-person in London, over weekends.
Get in touch with our Applied Data Science admissions team to chat about your learning objectives.