Cambridge Spark /
July 25 2023 /
7 minute read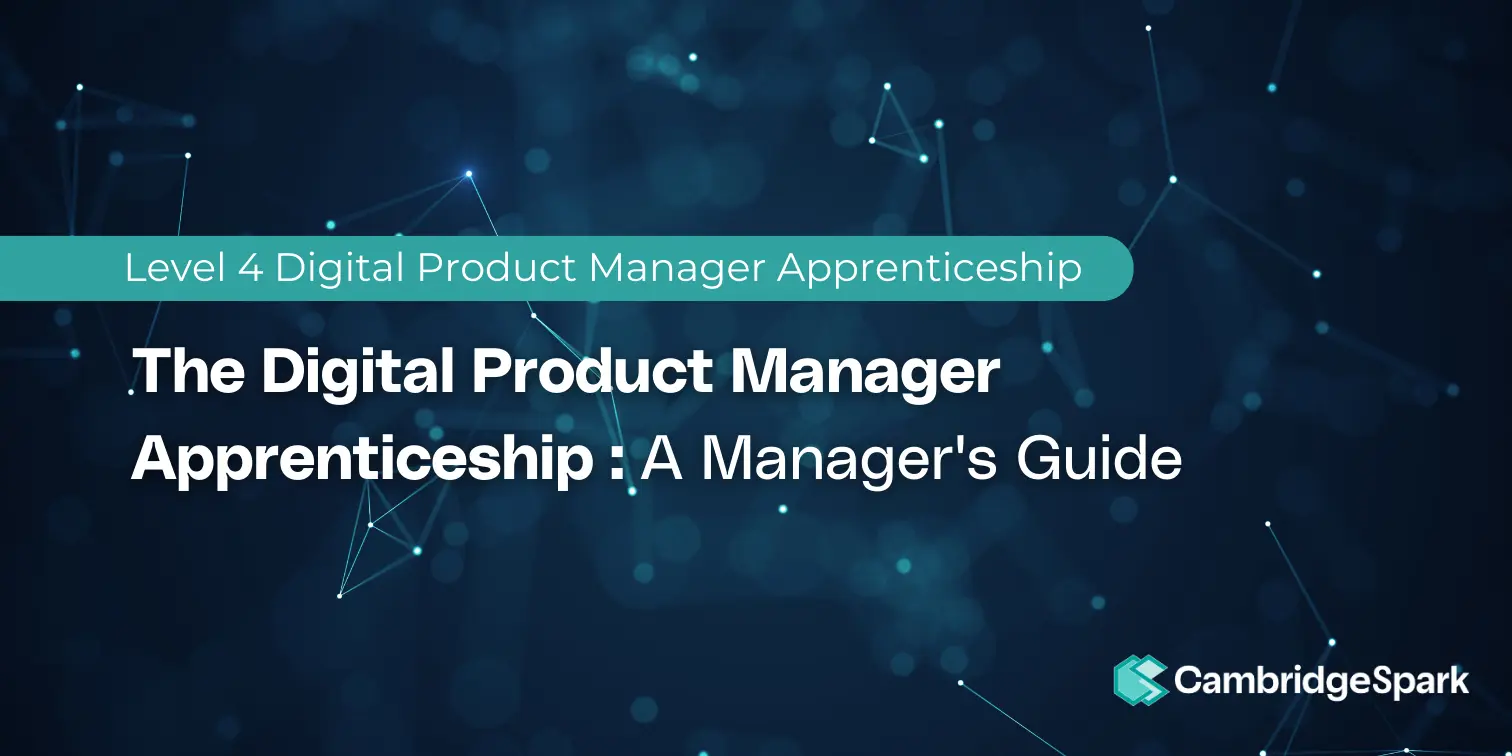 Technology is transforming every aspect of our lives, and it's evolving at an incredible pace. As consumers, we rely so heavily on technology to help us in our daily lives. And product managers are under increasing pressure to ensure their digital products are ahead of the curve and satisfying their customer needs.
With the demand for product managers growing by 8x in the UK in 2022, there's never been a more urgent need for organisations to cultivate the requisite skill set. And as the first of its kind in the UK, the Digital Product Manager Apprenticeship is built to do just that—upskill and reskill professionals to excel in user-centric product management.
Whether you're a Chief Product Officer leading a team of product managers at a FTSE100 or a manager at a smaller organisation looking to build a product team from scratch, this guide will tell you what you need to know about this programme and how it can help.
What you need to know about the Level 4 Digital Product Manager Apprenticeship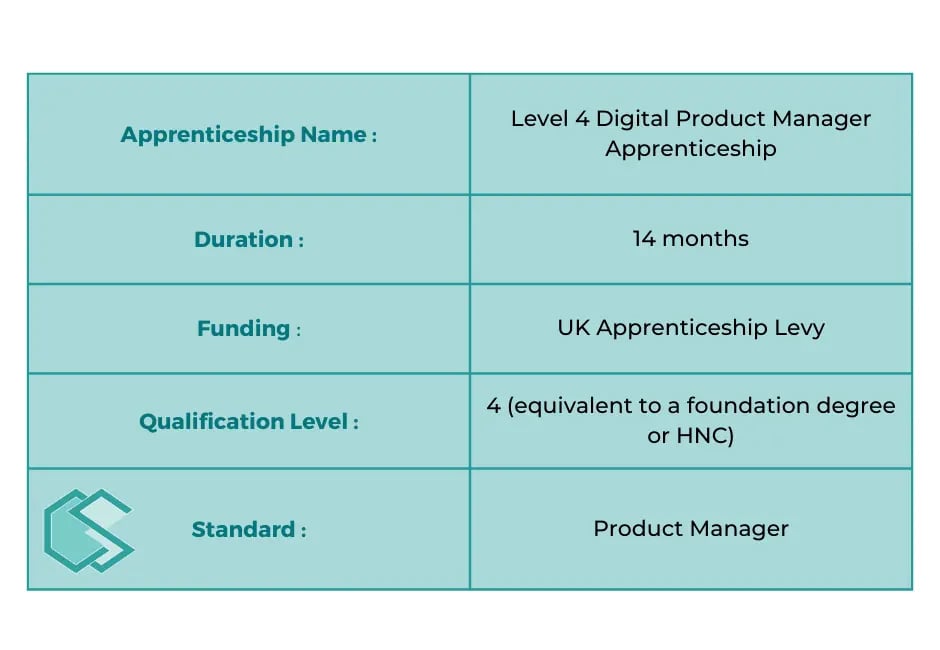 Who is this apprenticeship for?
A digital product manager is a professional responsible for overseeing the development, launch, and ongoing management of digital products. They bridge the gap between business objectives, user needs, and technology to deliver digital products that meet customer needs.
The Digital Product Manager Apprenticeship is designed for employees who need the skill set to work in a product manager role and will be responsible for the end-to-end lifecycle management of your digital products.
This can include:
Upskilling your junior product employees with the skill set to progress their career.
Reskilling your employees into product roles to help future-proof their careers and bring fresh talent into your product team.
Apprentices must be in a role where they can fulfil the 13 duties outlined in the official apprenticeship standard.
What are some examples of digital products?
A digital product manager will typically drive and manage digital products through the complete product lifecycle. They will lead development of the product from its early concept stages right through to creation of prototypes, execution and customer feedback.
Below are some examples of digital products that your team may be currently developing that could, with the added benefit of a digital product management apprenticeship, surpass the digital product offerings of your competition:
Mobile applications: Managing the development and improvement of mobile apps for iOS and Android platforms, such as social networking apps, productivity tools, e-commerce apps, and gaming apps.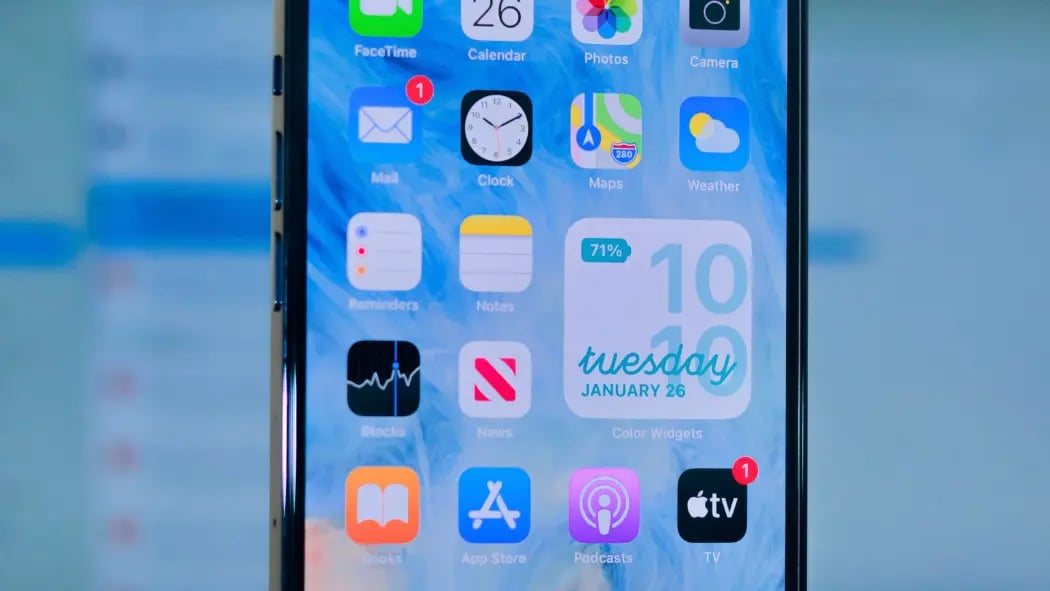 Web applications: Overseeing the creation and enhancement of web-based applications, including online marketplaces, SaaS platforms, collaboration tools, and customer portals.
E-commerce platforms: Leading the product strategy and roadmap for e-commerce platforms, ensuring seamless online shopping experiences, optimising product catalogues, and driving conversion rates.
Digital content platforms: Managing platforms for digital content distribution, such as streaming services for music, video, or podcasts, ensuring a user-friendly interface, personalised recommendations, and smooth content delivery.
Software-as-a-Service (SaaS) solutions: Steering the development of cloud-based software products, such as project management tools, customer relationship management (CRM) systems, or data analytics platforms.
IoT devices and solutions: Guiding the product development of Internet of Things (IoT) devices and related software applications, including smart home devices, wearables, and industrial IoT solutions.
9 common challenges the apprenticeship can help your product team overcome
Your product development team will certainly face challenges along the way. But the right upskilling programme can strengthen your team to overcome them.
Here are some examples of challenges that Cambridge Spark's Digital Product Manager Apprenticeship will help you solve:
1. Lack of user-centricity in product teams
Challenge - Product managers may lose focus on the customer and their needs. This can often be due to competing priorities and disagreements amongst stakeholders, resulting in lost revenue potential by failing to satisfy customer needs.
Solution - This apprenticeship teaches employees how to keep the customer at the centre of product development, with a dedicated module on user-centric design.
2. Product managers struggle with stakeholder engagement
Challenge - Junior product employees can find it difficult to identify and influence product stakeholders, as well as analyse and prioritise their needs for the product.
Solution - The apprenticeship includes a specific module on stakeholder management and effective communication, teaching techniques for identifying stakeholders and analysing their needs and enabling prioritisation and robust communication planning.
3. Ineffective communication between teams
Challenge - Product teams work with many different departments, each with a wide array of goals. Communication barriers between such a varied range of people can hinder effective product development.
Solution - This apprenticeship includes a module focusing on effective communication, teaching learners how to overcome communication barriers, as well as how to communicate with data.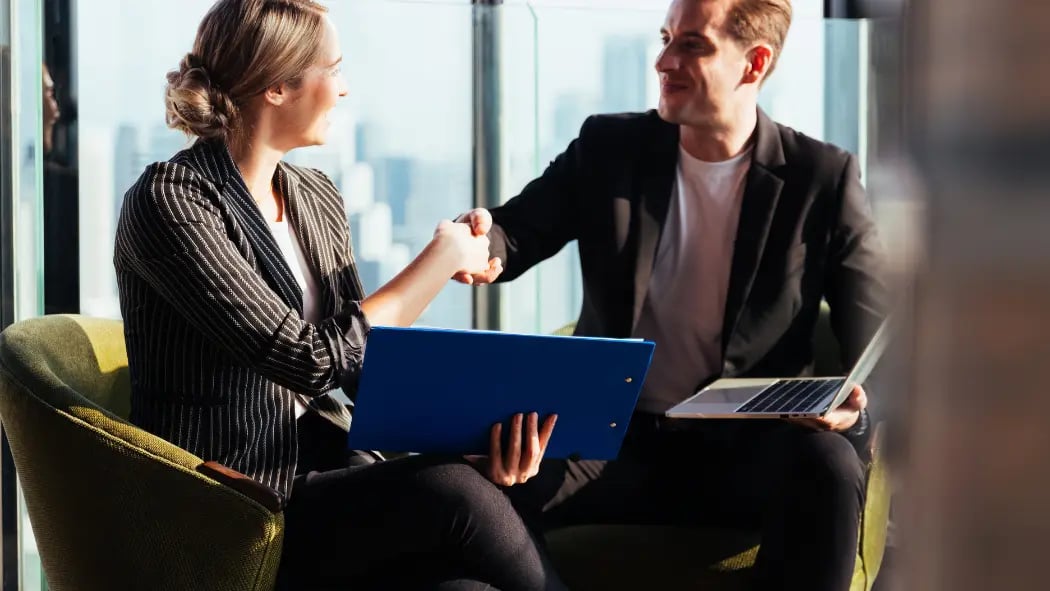 4. Adapting to emerging technologies
Challenge - Product teams need to stay up to date with the impact of emerging technologies, such as artificial intelligence (AI), and how these technologies could be implemented in their product.
Solution - This apprenticeship includes two elective modules teaching how to understand the impact of new technologies like AI and how to manage AI as a product.
5. Lack of critical data skills in product teams
Challenge - Product teams often lack the essential skills needed to analyse product data and use it to make decisions about how to improve digital product offerings to stay ahead of the competition.
Solution - Learners on the programme will undertake a dedicated module on data analysis for product management, which includes data-driven decision making and how to communicate effectively with data.
6. Failing to work in an agile and effective way
Challenge - Product teams have to manage multiple projects across different deadlines working with a range of internal and external stakeholders and having to constantly adapt to new feedback. An unstructured way of working can slow product development and hinder productivity.
Solution - Learners on this apprenticeship acquire agile ways of working throughout the programme. In module 6, "Digital Product Development", we specifically teach the principles and practices of agile product delivery and iterative development.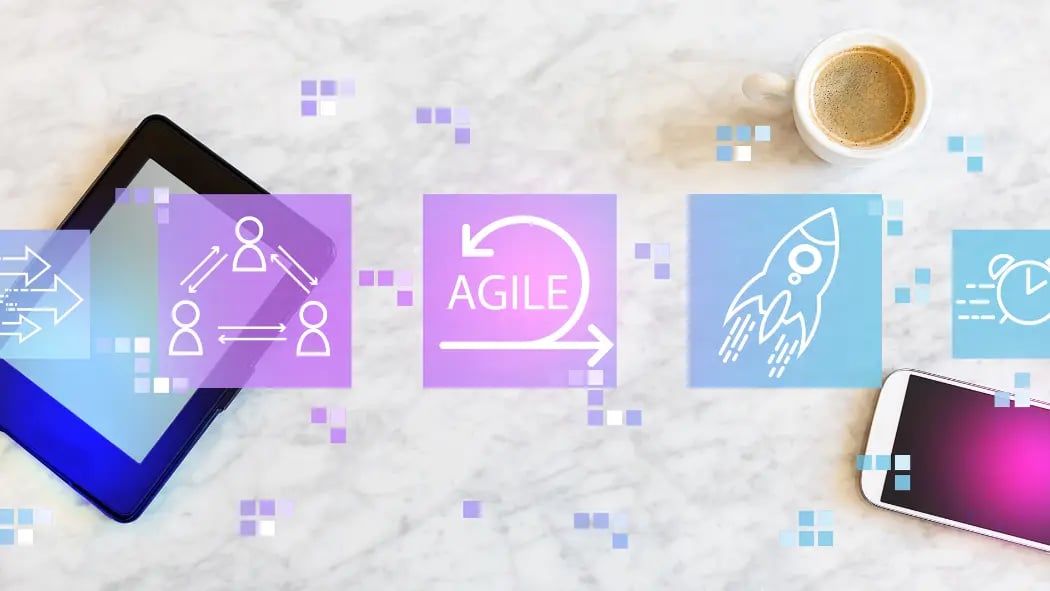 For example, Lisa Cooney, Products and Services Manager at TrendBible and a learner on one of our apprenticeship programmes, saved her team 647 hours per year by adopting an end-to-end agency management system.
7. Inadequate resources to develop junior product talent
Challenge - Product leaders often struggle to find effective opportunities to train junior product managers, with few training providers, expensive options for training and lots of internal effort required to develop capability frameworks.
Solution - This apprenticeship gives you a tool to develop new and existing junior staff with a standardised comprehensive curriculum in a programme that's essentially free (more on that below).
8. Difficulty hiring the right talent
Challenge - Finding and attracting skilled professionals with the necessary expertise in product management can be a major challenge. Identifying individuals with a combination of technical, business, and interpersonal skills that align with the organisation's product strategy and culture is essential.
Solution - Rather than hiring new talent, enrolling staff in this apprenticeship allows you to provide career development opportunities in your teams. You're also able to reskill other employees from elsewhere in the business, who already have domain knowledge of the customer, and move them into the Product team. Further, apprentices return to their colleagues with valuable knowledge that can be shared throughout the workforce.
9. Difficulty balancing business and technical skills
Challenge - Understanding a product's technical aspects and collaborating effectively with engineering teams requires technical skills. Simultaneously, business skills are essential for strategic planning, market analysis, financial understanding, and effective product positioning. But often an imbalance in these skills can hurt product team performance.
Solution - This programme delivers a balance of technical and business skills needed to succeed as a digital product manager driving value for product users.
What job roles benefit most from the digital product manager apprenticeship?
Wondering who in your organisation would benefit most from this apprenticeship? Here are just a few of the relevant job roles below:
Product manager
Junior product manager
Product coordinator
Product associate
Product analyst


What's the cost of the apprenticeship?
Like our other apprenticeships, this programme incurs no direct costs for your organisation. It is fully funded through the UK Apprenticeship Levy, which was introduced by the UK government in April 2017 to strengthen the nation's skill base. Employers with an annual payroll exceeding £3 million are required to contribute 0.5% of their wage expenses towards the Levy.
These contributions are collected monthly through the Pay-As-You-Earn (PAYE) system. The accumulated funds can be utilised over a two-year period for approved apprenticeship programmes.
As a result, employers who pay the Levy have the opportunity to enhance their workforce's skills without incurring additional expenses.
The UK government specifies certain criteria to determine eligibility for apprenticeships:
Eligible apprentices should have achieved at least one GCSE or an equivalent qualification, with a grade B or above, in a STEM subject (preferably including maths).
Candidates should not have prior experience or a degree in data analysis, although there may be exceptions.
Employees must work in a relevant role for a minimum of 30 hours per week, apply their skills within their organisation, and predominantly work in England during their working hours.
Applicants must have resided in the UK/EEA for at least three years.
Government funding also requires learning to occur during regular working hours. And apprentices must complete the specified amount of off-the-job learning outlined in their learning plan. For this particular programme, the minimum requirement is six hours per week.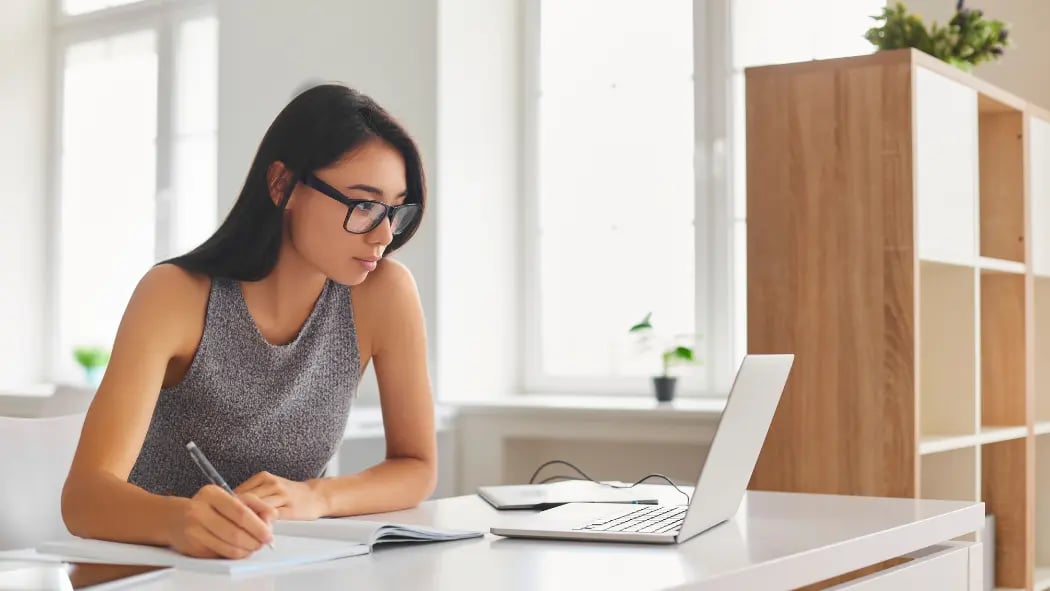 Duration and overview of the curriculum
Cambridge Spark's Digital Product Manager Apprenticeship consists of 7 modules, all designed to ensure your team is equipped with the right skills needed to successfully see your digital products through the product life cycle.
Customer-driven product management - This introductory module gives an overview of product management and its importance in digital organisations. The module covers the product management lifecycle, from ideation to launch and beyond, as well as the key roles and responsibilities involved. A strong focus is placed on customer understanding, highlighting the importance of gaining insights into customer needs, preferences, and behaviours.
Stakeholder management and effective communication

-

In this module, we look at techniques for identifying stakeholders and analysing their needs, enabling prioritisation and robust communication planning. This module covers strategies for stakeholder engagement, collaboration, and conflict management, while also addressing communication barriers and providing insights on tailoring approaches to different stakeholders.
User-centric design

- Here learners will gain an understanding of how to put the user at the centre of product design. Learners will acquire skills in user research, problem-solving methodologies, and prototyping, enabling effective identification and understanding of problems during digital product initiatives.
Data analysis for product management

-

This module acts as

an introduction to the importance of data and in making informed decisions throughout the product management process. Learners will gain an understanding of how data can drive growth and inform strategic product decisions, as well as how to analyse, visualise and share their findings.
Digital product planning - Apprentices will learn how to develop product roadmaps and prioritise initiatives to support digital transformation goals, considering budgets, costs, and value management in the context of digital product development.
Digital product development

- Learners will

gain a comprehensive understanding of digital development lifecycles, encompassing both linear and agile approaches. They'll explore the principles and practices of agile product delivery and iterative development, emphasising the importance of adapting to change and maximising customer value.
Managing digital products

-

This last module

ensures that learners understand how to achieve a successful product launch and operation of digital products, whilst measuring performance and maintaining a customer-first approach.
Our apprenticeship provides learners with a complete holistic approach to the skills needed to be a successful digital product manager. And the curriculum provides the necessary tools and understanding learners will apply to their varied product development projects and roles.
FAQs
We're always here to help you with any additional queries you may have. If you're still wondering if the apprenticeship is right for your team, see if our frequently asked questions can help you decide.
Want to upskill your team with a digital product manager apprenticeship?
We are specialists in the delivery of digital transformation skills helping organisations succeed in the AI era.
If you are interested in enrolling your team into the Level 4 Digital Product Management Apprenticeship, take the first step by submitting the form below.

Enquire now
Fill out the following form and we'll contact you within one business day to discuss and answer any questions you have about the programme. We look forward to speaking with you.