Case study: Product Manager Grows Team Capacity by a Projected 647 Hours per Year by Implementing Software Integration
Company: TrendBible
Job function: Commercial
Job title: Products & Services Manager
Industry: Think Tanks
Company Size: ~30 employees
Programme: Level 4 Digital Business Analyst
Programme duration: 14 months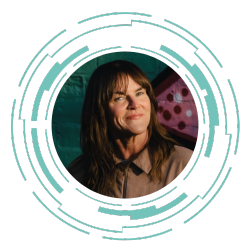 "I knew if we were going to become more data-driven in our decision making, then I needed to equip myself with all the right tools to support the business in making those decisions. So when I heard about the apprenticeship I thought, 'That's exactly what I need!'"

Lisa Cooney, Products & Services Manager
Preparing for ambitious growth
Data touches every part of the business at TrendBible. And since the 2020 launch of the company's digital trend forecasting service, My TrendBible, data has taken on an even bigger role in helping them adapt their products to meet constantly evolving customer demands.
Working in a strategic role, Lisa saw the Digital Business Analyst Apprenticeship as an opportunity to lead the team in developing the transformative data skills the company would need to meet their ambitious growth plans. And though she was an experienced product manager when she started the programme in September 2022, she says she knew there were skill gaps the programme would help her fill that would accelerate her professional growth.
Leading change management to adopt a new system
Consolidating data analytics across the business was Lisa's main focus at the start of her apprenticeship.
She highlighted various challenges felt throughout different departments, including lack of transparency due to siloed systems and time wasted in manually exporting and analysing data. She then explored different software solutions to address these challenges, weighing factors like short- and long-term costs and timeline to implement. From there, Lisa built a business case recommending a particular end-to-end system and then presented it to the board.
Not only did the board like her business case, they also approved her change management plan. Lisa has since successfully integrated the software solution, which she estimates will save the company 647 hours per year. Her project even brought her wider recognition when she won an internal award for leading positive change.

achieved by adopting an end-to-end agency management system

More accurate and transparent reporting
achieved by consolidating siloed data analytics into one holistic platform

awarded by TrendBible for
leading positive change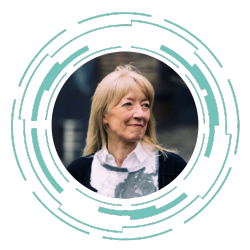 "I'm really pleased with how the programme is going for Lisa. This is a learning curve for us all signing up to this apprenticeship, and it's been great to see what Lisa can produce as a result."

Jo Slaven, Commercial Director

One aspect of the apprenticeship that surprised Lisa is the way it encourages peer-to-peer relationships between learners. She's been able to give and get advice, learn from, and collaborate with peers who have experience in different fields, which she says has been "brilliant".
Looking ahead to future business cases
Lisa's learnings on the apprenticeship, especially curriculum on stakeholder management, were invaluable in helping her validate her integration project.

Now 6-7 months into the programme, she's already planning to present another business case in the coming months and says she'll be applying all of her learnings to building that as well.
"Ultimately, it's about digital transformation and business change. And for people who have good communication skills, are good at relationship building and like to solve problems, this is the kind of programme they need to get into."

Lisa Cooney, Products & Services Manager
Interested in a data apprenticeship for yourself or your team?
Visit our Level 4 Digital Business Analyst programme page to learn more about this programme or see our complete list of data programmes.
Or if you'd prefer to get in touch with us directly for more information, provide us your information in the form below. We'll contact you within the next two business days to arrange a quick call to help with any questions about the programme.
Who's benefitted

from our data apprenticeships

Read case studies on the impact we have made for our clients.