World Summit AI - Worth the Hype?
Cambridge Spark /
October 20 2022 /
4 minute read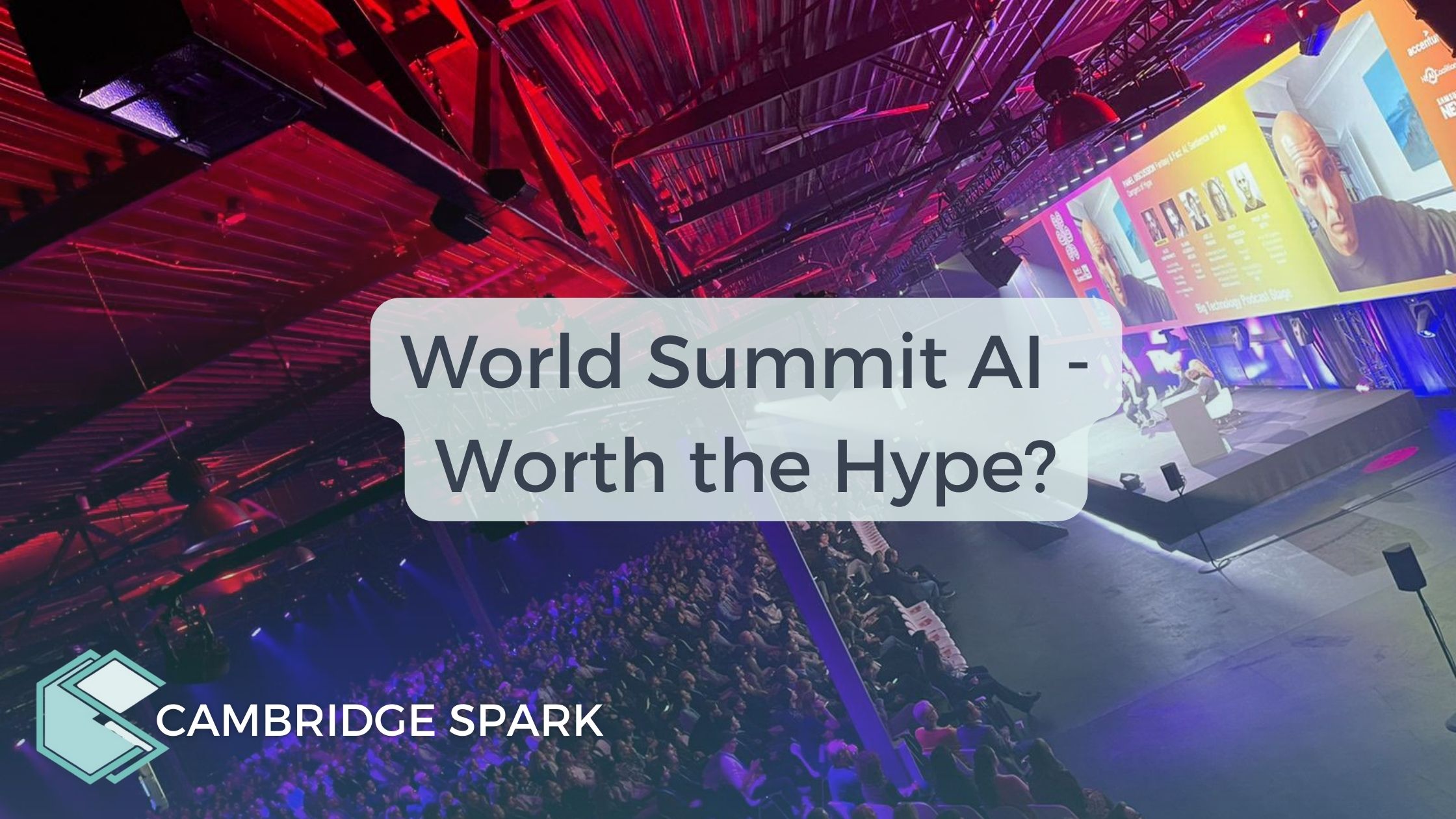 Every October in Amsterdam, World Summit AI, the largest and most influential AI event in the world brings together the global AI ecosystem of enterprise, big tech, startups, investors, and scientific communities to discuss the most pressing AI issues and define the global AI agenda.
Over the two day conference, attendees are invited to participate in spirited debates on AI ethics, practical business solutions, hands-on workshops, knowledge-sharing, networking, entertainment, and more.
This year, Ana Rojo-Echeburúa, one of our Data Mentors here at Cambridge Spark made the journey to The Netherlands to see if the event is all it says it is. What follows is her review of the experience, and her key takeaways as a working AI and data science professional.
Meet Ana, Data Mentor at Cambridge Spark
Hi! My name is Ana, and I am a Data Mentor at Cambridge Spark. Before we dive into my thoughts on World Summit AI, a little bit about me and my relationship with AI and data.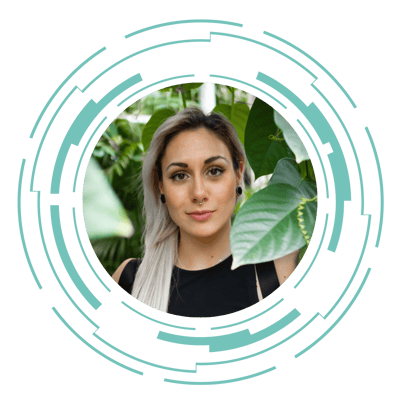 I've held a lifelong passion for mathematics and after completing my PhD in Applied Differential Geometry and Symbolical Algebra, I began to feel more and more engaged in the study of data and AI and that background in mathematics has allowed me to explore and enjoy the more theoretical side of it since then. Here at Cambridge Spark, I provide technical support and guidance to learners on both our Level 4 Data Analyst and Level 7 AI and Data Science apprenticeship programmes.
When I came across World Summit AI, I jumped at the opportunity to attend the event as it looked like the perfect hands-on way to get involved with the AI ecosystem and to learn directly from the best in the field.
👉RECOMMENDED READING:
My thoughts on World Summit AI 2022
From talks, discussions and workshops to networking, knowledge-sharing and stands, the summit welcomed many people with different backgrounds and expertise. I was in the company of entrepreneurs, investors, big tech and start up companies, lawyers, academics, business leaders, founders, engineers, developers, analysts, scientists…and more, gathered to be immersed in the latest AI burning topics ranging form ethics, legislation, security and sustainability to innovation, space, new developments and applied solutions for businesses.
Both days started with plenary panel discussions and headline presentations by world renowned speakers. After a welcome a refreshments break, as attendees we could choose between different tracks to attend depending on our topics of interest. Meanwhile, there were plenty networking areas available for participants to meet in as well as coffee, food and tech stands throughout the entire duration of the conference.
Overall impressions
Having attended many conferences in my professional career, I can confidently say that this was the most impressive I've attended by far; with more than 200 speakers and 800 visitors, my experience was to say the least, overwhelmingly positive. Despite its magnitude, I found the event to be surprisingly well organised - there was even an app available which allowed participants to arrange talks and networking sessions and to get notified with updates regarding the event.
The venue
The Taets Art and Event Park venue was both impressive and extensive. The 'black box' comprised of the main stage, networking area and both tech and food stands. The workshops and some track talks took place in the 'white box', an extension of the black box, while the rest of tracks were held in two annexes of the building.
Talks that left a lasting impression
I managed to attend all plenary talks and as many sessions as I could from the different tracks that interested me most. There wasn't a session I didn't find valuable and if I had to choose my favourite ones they would be as follows:
The welcoming speech by Sarah Porter, which was incredibly emotional and empowering. A sentence that stayed with me: "We are not afraid to stage difficult conversations. We are here to inspire but also to create change".
The panel discussion on deploying AI to solve the mysteries of the Universe with Vandi Verma from NASA, Anna Scaife from the University of Manchester and Shirley Ho, Founder & CSO, Parallaxis Technologies where the work on the Mars 2020 Perseverance Rover at NASA Jet Propulsion Laboratory, the world's largest SKA radio telescope (Square Kilometer Array) at the University of Manchester and discovering physical laws by combining machine learning and genetic programming were discussed, which I found very fascinating as have been thinking for a while how theoretical physics could be combined with AI.
The talk on how can AI empower the next generation of social media creators by Tudor Mihailescu from Speechifai. This was a cool mix between NLP and the digital world of mouth, where it was discussed how companies can share captivating posts on social media about their services and products.
👉RECOMMENDED READING:
My key takeaways from World Summit AI
After an engaging and action packed two days at the conference, here are my main key takeaways as a AI and data enthusiast:
The world of AI is rapidly evolving and tools are being developed to keep up with its pace. This combined with the power of knowledge is vital to carrying on this evolution, making constant improvements in a controlled and responsible manner.
Specialists are shaping a vision on how to apply AI in daily business processes efficiently.
It is important to be aware of the limitations of AI and how processes can be built to allow time and space for human intervention when necessary.
The Metaverse is a burning topic and there are plans being put in place to make it fair and accessible.
Ethics, governance and transparency are also big topics at the moment, especially around the AI Act 2022.
There are various and diverse opinions regarding AI consciousness and whether artificial intelligence could become sentient as well as the legal and ethical implications around this issue.
Criticisms and conclusions
The only aspect of World Summit AI that I was minimally disappointed with was the lack of technicality in the talks. This being said, perhaps I didn't choose the most mathsy talks to attend. For reference, I can recall just two equations from all the sessions I attended. However, I understand the audience was quite broad and I assume for the sake of inclusivity and reach, highly technical language was reduced to a minimum.
Overall, this was an amazing experience and I am extremely thankful to have had the opportunity to be part of the summit. Given the chance, I would definitely attend it again in the future and would recommend it to fellow AI enthusiasts.