Apprenticeships Series: Why Trust Training Providers?
Cambridge Spark - Data Science Courses /
September 26 2019 /
3 minute read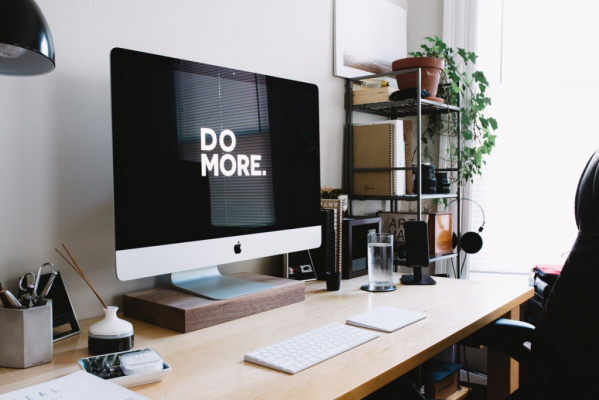 Welcome to my third blog on all things apprenticeships. This month will discuss why should employers trust apprenticeship providers when one in four businesses are unhappy with their provider.
Disappointing Apprenticeship Providers
"One in four businesses unhappy with their apprenticeship providers" was the conclusion of a recent survey reported by CIPD's People Management. A recent conversation with an apprenticeship colleague ended with the grave words, "You don't want another article about a failing apprenticeship provider in FE Week," where suspension of licences is a seemingly daily tale. The Education Skills Funding Agency (ESFA) themselves, are increasing the recruitment of investigators and enforcement officers as they see a return on investment for a crackdown on providers who fail to comply with the lengthy funding rule and regulations.
Is It All Doom and Gloom?
With statistics like this leading the apprenticeship headlines, it seems like the world of apprenticeships is all doom and gloom, with ruthless providers who are only in it for the money. It makes every positive apprenticeship story seem particularly bright, like a star cutting through the darkness and guiding those of us who work in apprenticeship delivery towards what is important; working to transform the lives and opportunities available to our learners and their employers.
My LinkedIn feed has been packed with people being recognised for their hard work and outstanding achievement in apprenticeships as this month saw the regional award winners in the National Apprenticeship Awards announced. I'm honoured to be part of such a strong network of talented people, passionate about working to improve apprenticeship provision across the board. Cambridge Spark is a specialist provider, focused on digital skills training, but sit within a wider community of experts who are keen to share their expertise and best practice.
Exceeding Expectations
Many of the employers I speak to are wary of external training providers. When I started my L&D career I was as a trainer within a large in-house training team which produced almost all training in house to meet bespoke needs. Now I've crossed to the "Dark Side" and work for an independent training provider I am subject to more quality controls and external audits than I could have imagined. As such, the quality and value of the training Cambridge Spark provide, especially for apprentices, exceeds any previous training I've been able to share with learners.
Badge of Honour
Each quality test we pass is a hard-won achievement. Aside from the standard Ofsted and ESFA inspections, more recent badges of honour include:
And of course, to even be eligible to deliver apprenticeships, Cambridge Spark has renewed its position on the Register of Apprenticeship Training Providers. Despite years in HR and Learning and Development, this was the first time I've had to write a "Continuity of Delivery Policy" for "everything except nuclear fallout."
Employers can rest assured that being able to deliver apprenticeships isn't easy for us providers. It's a responsibility we work hard for and an opportunity we consider to be worth the effort as we know we can transform the lives of the individuals we work with and the outcomes of the businesses which employ them.
Giving Employers the Power
One key element at the heart of the levy policy is that employers are in charge. Employer-led Trailblazer Groups create the apprenticeship standards we have to deliver. Employers can choose from multiple providers to find the one which meets their requirements and business model. Employers control how and when they spend their levy funding, with the caveat that it must be spent within 24 months or be returned to the wider levy pool. They decide if they need early careers apprentices or want to upskill existing staff with degree-level apprenticeships, in professions as diverse as hairdressing, leadership and data science.
With this in mind, my key messages for this month are:
Employers, you are in control so make sure you find an apprenticeship provider who can adapt to meet your needs!
Registered Apprenticeship training providers are more heavily audited and quality checked than you would expect
Working in apprenticeships isn't easy, it is something we do because we believe the benefits outway the hard work.
Most importantly, those doom and gloom headlines don't tell the whole story.
Written by Jules Wix
Apprenticeship & Talent Manager,
Cambridge Spark