UK's first AI Apprentice awarded Merit certificate with Cambridge Spark
Cambridge Spark /
May 24 2022 /
3 minute read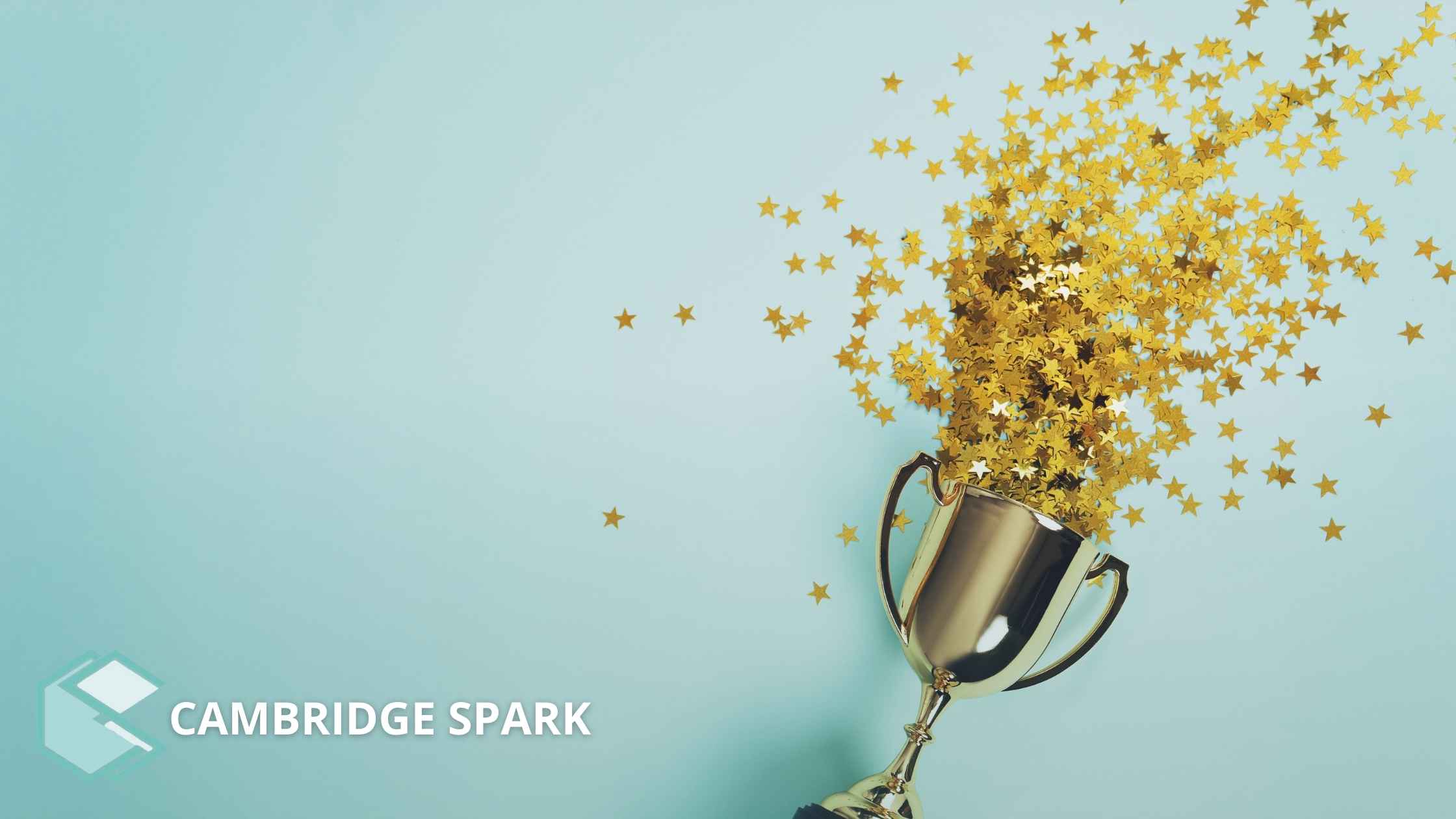 It was with great excitement that we received the news here at Cambridge Spark that one of our learners (who modestly wishes to remain anonymous) has just become the first apprentice in the country to complete our Level 7 AI and Data Science apprenticeship programme!
All of us here at Cambridge Spark, including our learner's coaches and data mentors are thrilled and delighted to offer our heartfelt congratulations to the star pupil, who passed their end-point assessment with an impressive Merit grade.
👉RELATED READING:
Here's what the learner, an employee at price comparison service Compare the Market had to say on their superb achievement;
"I'm really proud to be the first person to finish this Level 7 apprenticeship in the whole of England! It has been a great experience from beginning to end, and all of it would only be possible with the great teaching and support from Cambridge Spark. It has been an incredible learning experience for me, and I enjoyed every module in it!"
Our learner's Line Manager Lloyd Green, was similarly impressed with the achievement, emphasising the value that the new skills and knowledge bring to the wider data team at Compare the Market;
"I am very proud of our apprentice's achievement in successfully completing the L7 Data Science Cambridge Spark apprenticeship programme and being the first person in England to do so! The apprenticeship has tied in nicely with the learner's role at Compare the Market - whereby they have been able to implement their newfound skills in a wide range of projects including NPS Drivers Analysis and Next Best Action recommender - and that equally the skills they have learned at CtM - such as cloud computing, SQL and end-to-end management and deployment of models - has assisted them with completing the course. We really look forward to seeing how the apprentice continues to make use of their new skills, helping to boost the knowledge of statistics and Data Science within the data team and beyond."

Lloyd Green, Data Science Manager at comparethemarket.com
During their time on the programme, the apprentice worked with several success coaches and data mentors leading to the completion of their end-point assessment.
"Our learner worked diligently throughout the programme and it was great to see their enthusiasm for sharing their learning with their colleagues. Certainly a well deserved result. I was happy to advise in the formulation of their worked based project and it was evident when conducting their practice interview that they had not only carried out an impressive amount of work but gained a great breadth of knowledge."

Jack Poulton, Data Mentor at Cambridge Spark

"We worked with the apprentice on their End-Point assessment evidence, demonstrating a diligent and systematic approach when incorporating my feedback. We had a number of fruitful conversations around the project and the actual examples that can be used as the evidence. This is a well-deserved outcome of the apprenticeship, where the apprentice learned a lot and made a solid impact within the organisation! I am happy that I had a chance to be a mentor in this journey."

Artur Solokovsky, Data Mentor at Cambridge Spark
Our apprentice now leaves the Level 7 AI and Data Science apprenticeship programme with a brand new qualification; the ability to identify and devise data-driven AI solutions to address business opportunities, automate and optimise business processes with data science, and the technical authority to provide insights for his work at Compare the Market on data science and AI that are relevant to the business' goals.
Curious to learn more about the Level 7 AI and Data Science apprenticeship?
Designed for experienced data professionals already using Python to work with complex datasets on a regular basis, the AI and Data Science apprenticeship is suitable for those wishing to advance their career as a data scientist or upskill into a machine learning engineering role.
Over 15 months, apprentices are supported by a data mentor, a personal coach and the Cambridge Spark Faculty to learn cutting-edge skills and apply them in the workplace. For employees in England, the programme is funded by the UK Apprenticeship Levy.
The programme covers a core set of modules and offers three different elective pathways where learners can choose to specialise in DataOps, Advanced Data Science or MLOps.
👉RECOMMENDED READING:
Why upskill in Data Science?
The breadth of skills required to deliver end-to-end data science projects are complex and constantly evolving. Data science roles are now becoming more specialist, as are the tool kits used. It can take organisations a long time to find talent with the very specific skills they need.
The Level 7 AI and Data Science apprenticeship enables organisations to build the specialist talent they need from within the business, by upskilling existing employees. It can be much easier to find and nurture talent within an organisation rather than sourcing it externally.
To find out more about the programme and browse the prospectus, fill out the form below and one of our consultants will contact you directly to answer any questions you may have.