Six Data Science Podcasts You Need to Listen to
Cambridge Spark - Data Science Courses /
September 05 2019 /
3 minute read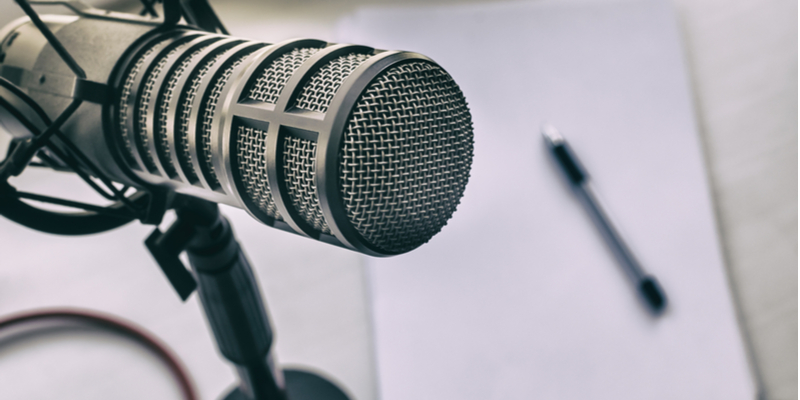 Six Data Science Podcasts You Need to Listen to
Don't have time to pick up a book? Want to continue learning about Data Science, why not listen on-the-go to these Data Science Podcasts, ranging from serious problem discussions to more light-hearted, witty, open conversations.
---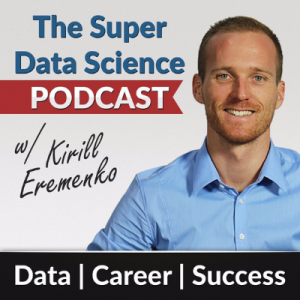 Super Data Science
With just under 300 episodes, there is plenty of listening time to catch up if you haven't already. This podcast covers an enormous amount of topics and encompasses everything Data Science.
Kirill Eremenko is a data science coach and lifestyle entrepreneur, and he brings his experience as an influencer to the SuperDataScience podcast. In his interview episodes, he talks with industry expert data scientists and data analysts to learn more about their career paths and how they were able to succeed in the data industry.
If you don't have an hour to spare listening to these episodes then, lucky for you, they also host minisodes that are purely inspirational. They're called Five Minute Friday, and they aim to inspire listeners to improve themselves as data scientists and enhance their career. This podcast will definitely leave you feeling motivated.
---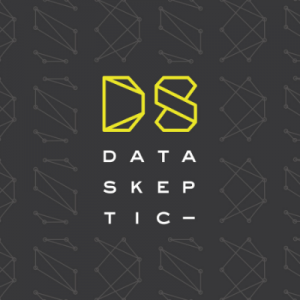 Data Skeptic
This might be one of the longest-running podcasts out there, having been on air since 2014. It has a wide appeal, whether you're a complete beginner to Data Science, or you're technically skilled.
"Data Skeptic" host Kyle Polich, occasionally joined by Linh Da Tran, produces weekly podcasts split between short mini-episodes delving into high-level data science concepts and longer episodes featuring interviews with up-and-coming researchers and practitioners in the field. This is not to be missed.
---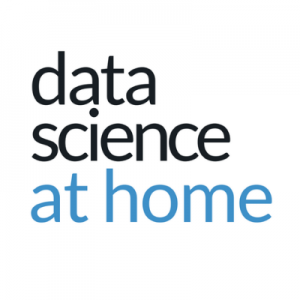 Data Science at Home
Host, Francesco Gadaleta, tries to make machine learning easy in this podcast. He alternates between interview episodes with industry experts and solo episodes where he discusses a topic of his choice.
The episodes come out nearly every week and vary in length (20 minutes-one hour) but they offer a comprehensive discussion. Gadaleta sometimes offers some of his own views explicitly which can make it interesting to hear his perspective on topics like AI, optimisation and of course Data Science.
---
Digital Analytics Power Hour
This light-hearted, witty podcast is hosted by three friends (Michael Helbling, Moe Kiss and Tim Wilson) who meet twice a month to drink and discuss their experiences in data and analytics.
This podcast is one of those contributions. Each episode is a closed topic and an open forum. The goal is for listeners to enjoy listening to the hosts to share their thoughts and experiences and hopefully take away something to try at work the next day.
---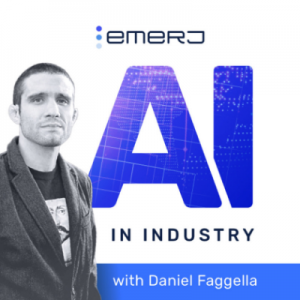 Artificial Intelligence in Industry
A weekly podcast that focuses mainly on the practical applications of Artificial Intelligence in business environments. The episodes are insightful, easy to understand and fairly short. Host, Dan Fagella, interviews AI professionals to see how technology is used in industries form finance and government to retail and education.
---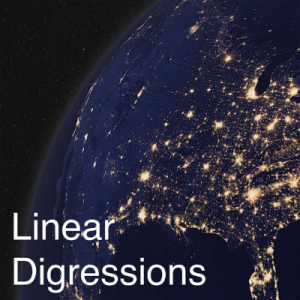 Linear Digressions
With over 100 episodes, each around 30 minutes long you have plenty to catch up on with this podcast. The short, sharp and succinct episodes make it a breeze to gain a quick understanding of the topic at hand. Katie Malone and Ben Jaffe act as hosts and cover recent developments in data science, machine learning, and artificial intelligence. They do a great job at demystifying a complex technical topic and strip it down to its fundamentals.
---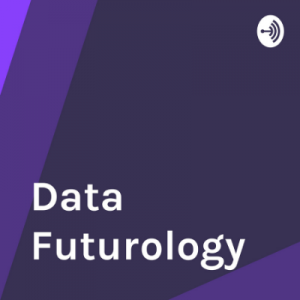 Bonus Podcast: Data Futurology
In this podcast, the host, Felipe, speaks to top data science leaders from around the world on things like, what makes a great data scientists? What skills are required? How to become a data science leader? How should I grow and get the most out of my team? What is a good data strategy? And how do I best implement it? What are interesting applications of ML/AI that I should be considering in my industry?
---
Subscribe to Our Newsletter
Subscribe now to receive our bi-weekly Data Science newsletter featuring industry news, interviews, tutorials, popular resources to develop your skills and much more!