Cambridge Spark launches new Data Analytics Bootcamp
Cambridge Spark - Data Science Courses /
July 10 2019 /
2 minute read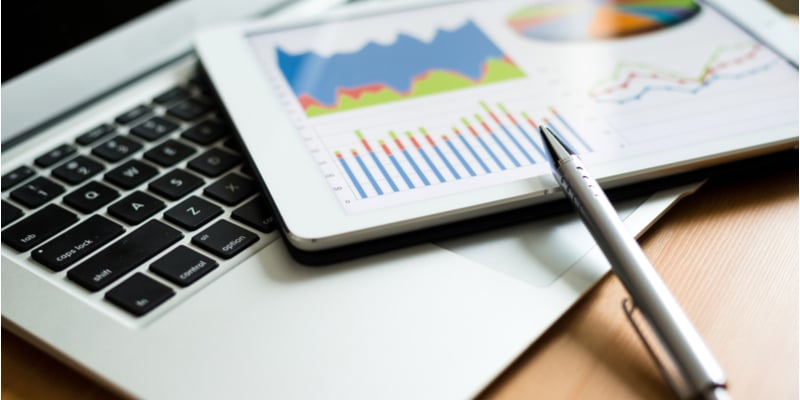 JULY 10, 2019 | Cambridge, UK:
Cambridge Spark has announced the launch of a new part-time Applied Data Analytics Bootcamp in London, which will see its first cohort starting in November 2019. The launch of this new Bootcamp comes at a time when organisations worldwide are struggling to recruit the right technical skills to get value from data.
The Bootcamp focuses primarily on the use of Python for Data Analytics. Python is an easy to learn, powerful and general-purpose programming language that's powering the world's leading companies. (Find more about Python for Data Analysis)
"The launch of this bootcamp seeks to address a growing demand in data analysis and transformation skills. The three-month bootcamp will take professionals from a diverse non-technical background and provide them with Python programming and data analysis skills to help organisations build insights and provide answers to internal and external business questions. It also provides a stepping stone for professionals to continue learning deeper into the topics of Data Science and AI"

Dr. Raoul-Gabriel Urma, CEO, Cambridge Spark.
Just like the Applied Data Science Bootcamp, Cambridge Spark's new Applied Data Analytics Bootcamp also uses its unique AI-powered learning and development platform, K.A.T.E.®.
A personalised learning experience with K.A.T.E.®
Cambridge Spark's proprietary Knowledge Assessment Teaching Engine, (K.A.T.E.®), provides learners with highly personalised code feedback and diagnostics within an industry-simulated environment. With adaptive learning, K.A.T.E.® learns the student's strengths and areas of improvement, to then offer a personalised set of exercises to bridge their knowledge gap more effectively - an aspect that learners from a non-technical background benefit from.
The K.A.T.E.® environment provides progressive exercises with immediate feedback and scoring. Our experience is this really helps the participants to stay motivated and focused"

Dr. Stephen Simmons, Oakham.

"K.A.T.E.® helped significantly to make our option pricing competition using Python a big success,"

Dr. Heiko Schafer, Quantitative Developer, IMC Trading
Providing a route for non-technical professionals into Data Analyst roles and opportunities in Data Science
During the three-month boot camp, students will learn a range of skills including an Introduction to Python & Pandas, Data Processing and Visualisation, Time Series and Further Pandas, Programming Tools and SQL, and Web Scraping, JSON and API's.
As well as gaining technical knowledge, students are invited to regular networking events, including a formal dinner at a Cambridge College. This gives the learners an opportunity to meet and greet with a network of Cambridge Spark Alumni, Industry specialists and project partners.
The Bootcamp is ideal for professionals who are looking to transition into Data Analytics, upgrade their existing knowledge or progress into more advanced Data Science & AI topics. Being held fortnightly on weekends, in London, makes the Bootcamp accessible to those that are in full-time work.
"The new bootcamp gives people an opportunity to branch into a Data Analyst role even without any prior experience. On the course new learners will gain valuable skills in Data Analytics covering an Introduction to Python and Pandas, Time Series, Web Scraping and Data Processing, to name just a few. Using K.A.T.E.® allows for immediate personalised feedback to ensure learners get the best experience"

Kevin Lemagnen, Cambridge Spark's CTO.
Completing the Applied Data Analytics Bootcamp gives an individual the right skills set to move into a data analytics role. It also provides a route into more advanced data science, which can be learnt through the Applied Data Science Bootcamp offered by Cambridge Spark. The two bootcamps are designed to allow an individual with no programming knowledge to attain the skills and experience required to land a job as a Data Scientist.
About Cambridge Spark
Cambridge Spark is a leader in data science talent attraction, assessment, and development.
They offer intensive bootcamps, graduate schemes, apprenticeships, and bespoke team training solutions delivered by industry and academic experts. All this is complemented by their industry-leading proprietary education platform, the Knowledge Assessment Teaching Engine (K.A.T.E.®).
Cambridge Spark addresses a growing cross-industry demand for practical data science skills, helping individuals become more employable through personalised, adaptive, industry-driven technical training.
Learn more about Cambridge Spark