Data Science: MSc or Bootcamp
Cambridge Spark - Data Science Courses /
August 14 2019 /
5 minute read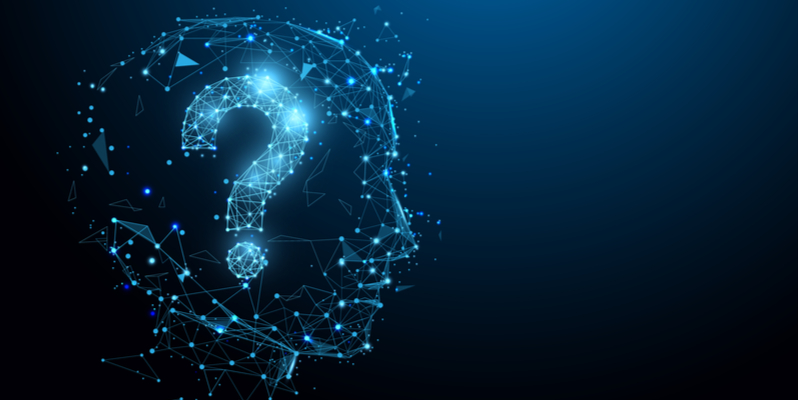 This article might help you decide your next career choice. If you're unsure whether to do a Masters in Data Science or a Data Science Bootcamp, then this article will help give you some insight into the options available.
You have some background knowledge of Python and Data Science but the vast amount of information out there has left you confused.
The Data Science Skills Gap
Without the expertise of professionals who leverage data science techniques, to drive actionable insights, large datasets have little value. These days, more and more organisations are looking to realise the potential of their datasets by employing the skills of Data Scientists. They're equipped with the skillset to extract and transform data with the ability to solve complex problems out of (often messy, unstructured) data.
There are many sources out there boasting the benefits of becoming a Data Scientist, such as higher salary expectations, range of industries to work in and learning 'in-demand' data technology skills. Even with such perks, there is still a shortage of professionals with the right skills to fill the gap between demand and supply of Data Science talent. According to Accenture, the digital skills gap could cost the UK £141 billion in GDP growth.
This shortage of talent, as well as the recognised significant skills gap, is despite Data Scientist roles growing over 650% since 2012. Machine Learning Engineers, Data Scientists, and Big Data Engineers rank among the top emerging jobs *(US. Bureau of Labor Statistics).
Named by Harvard Business Review as the "sexiest job of the 21st century" it's no wonder more people want to enter the Data Science field. The next question is "how do you get there?"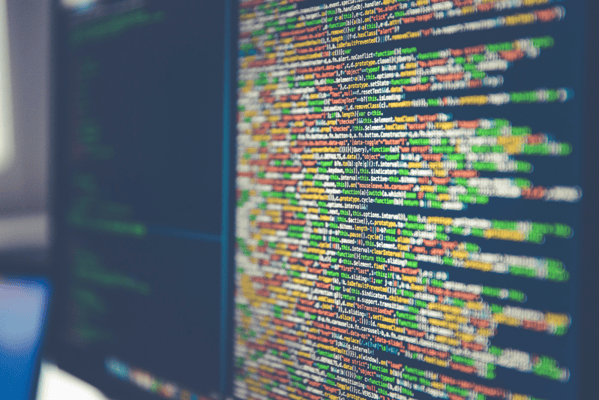 What can you do?
There are two primary routes you can take to address your knowledge gap and pursue a career as a Data Scientist: an MSc in Data Science degree or a Data Science Bootcamp. These two routes require you to have an intermediate level of Python programming skills and some linear algebra and statistics, as well as an undergraduate degree if you're looking at the MSc Data Science.
Currently in the field, "73% of the professionals [..] have a graduate degree and 38% have a PhD". In the past, to land a job as a Data Scientist, there would've been a requirement to have a PhD because employers thought the role involved more research than practical and technical skills. However, times are changing and now having a PhD might only be necessary for the experienced engineer roles. Dr Patricia Charlton, a senior lecturer at the Open University, told delegates at an AI & Machine Learning event that "the industry needs to stop focusing so much on the high-end PhD qualifications".
Route One: Masters of Data Science courses
Due to the clear demand for Data Science skills, universities have started to offer degrees in Data Science and Artificial Intelligence. They can last anywhere between one-five years, depending on whether they are taken full-time or part-time.
An MSc in Data Science can provide a deeper level of understanding as the programmes are longer than a Bootcamp. It's designed to cover more in-depth theory and to stretch the mind. The length of the course gives you more time to learn, practice and bring together the skills you have learnt.
The MSc also concludes with a three to six-month research-based thesis which can be an opportunity to use all of your skills and knowledge to showcase what you've learnt.
Cambridge Spark recently announced that it's partnering with Anglia Ruskin University, to provide three new Data Science degrees, one of which is a distance learning MSc in Data Science. This degree is designed to equip individuals with an advanced set of Data Science skills, then build upon them via technical projects, enabling learners to build a proficiency portfolio to showcase in-demand skills to employers within a work-simulated setting.
Route Two: Data Science Bootcamp
The second option is the Data Science Bootcamp route. The Bootcamp provides a faster route to learn Data Science. They can vary in length, some lasting between four-ten days, others may be longer, up to one year. The Bootcamps are focused on learning the fundamental, practical skills in a shorter amount of time to upskill an individual.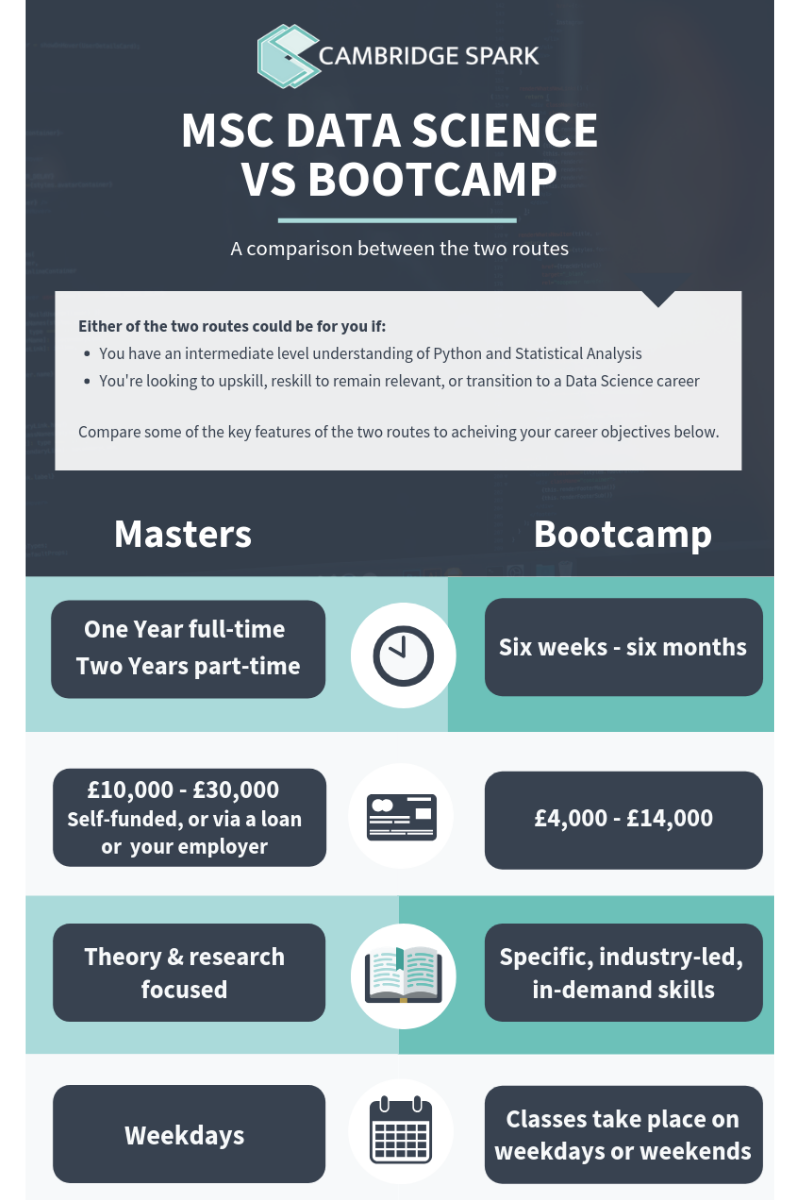 *The infographic above shows a summary of information, collected from various sources and does not include information on open online courses (face-to-face courses only).
Things to Consider with a Data Science Masters (MSc)
Expertise
A Data Science degree will be taught by professionals who are experts in their field.
They will likely be carrying out research whilst teaching, providing up-to-date field knowledge.
Funding
Time Commitment
Masters degrees can either be full-time or part-time and some provide flexible distance learning:
- Part-time degrees often run over two years but suit those who wish to work and study. Distance learning can mean studying while working full time. For a part-time degree, the number of modules is spread out over the two years, so the student can work part-time whilst studying.
- Full-time degrees usually run for one-year and are taught on weekdays, so are a faster route but wouldn't suit professionals.
Part-time degrees come in different formats:
- Distance learning degrees - time-flexible and allow you to work full-time alongside.
- Weekday evenings - some universities run the lectures in the evening, again meaning those in full-time work, can take part.
- Weekday daytime - lectures run at standard times during the week, but as a part-time student, you may be required to attend 2-3 a week. (The modules are split over two years instead of one).
Accreditation
Gain a qualification from an accredited educational institute, which is recognised globally.
Curriculum
With an MSc, there is more focus on research surrounding the Data Science field. This is because of the MSc requiring a three-six month research thesis.
This is beneficial as you can use all the skills and knowledge you've learnt in the previous years to put into practice and develop your own contribution to the field of Data Science.
Some courses do have practical teaching elements which keep them as current as any other course.
Things to Consider with a Data Science Bootcamp
Time
Bootcamp time can vary depending on the provider, but the majority of full-time Bootcamp classes run weekdays between 9-5pm. This can be challenging for working professionals.
To counter that, there are bootcamps which are longer (three-12 months) and they run on weekends, making them more accessible for working professionals.
Weekend classes do mean your social life might take a bit of a backseat but it's worth it for the boost you'll see in your career.
Networking
You'll find that a lot of bootcamps are purely online and the networking consists of being put in touch with mentors, peers and teachers via an online community. This can be good but not always the most personable.

Featuring a mix of online and face-to-face teaching, allowing learners to expand their network and build more meaningful relationships.

Most in-person bootcamps will host social events to meet peers, alumni and teachers.
Expertise
A Data Science Bootcamp will be taught by professionals who are experts in their field.
They will likely be carrying out research whilst teaching, providing up-to-date field knowledge.
Overall, your choice on whether to do a Masters in Data Science or a Bootcamp depends on your situation. If you want more time to cover theory, stretch your mind and earn the 'MSc' certification, then a Masters is the right route.
However, if you want to become industry ready, learn the in-demand skills and learn the practical skills to get you in a position to change job or upskill in your current job then perhaps a Data Science Bootcamp is for you.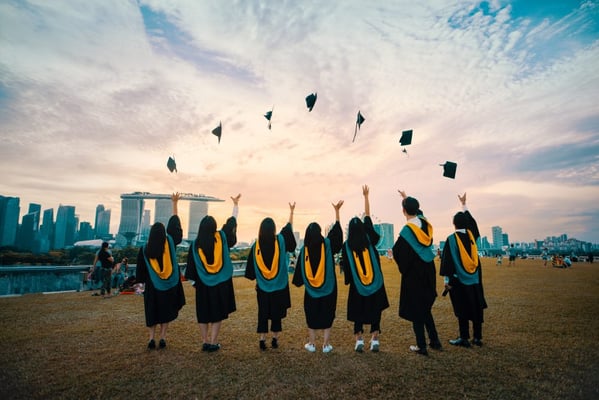 Cambridge Spark
You can find some reviews of our Bootcamp's here.
Interested in one of these two routes? Then take a look at our courses by clicking the buttons below:
Applied Data Science Bootcamp
MSc in Data Science
Looking to kick-start your Data Science career?
Whether you're looking to upskill to access promotions, reskill to remain relevant in your field, or transition to a Data Science career, our Applied Data Science Bootcamp (London) can help you achieve your career objectives.
Please complete the form to the right of this text with your details and we'll get in touch and to talk through your objectives, suitability and the bootcamp.
Alternatively, click here now to book a callback with the admissions team.
Get in touch now
Please complete all of the required fields to get in touch with us.