Meet Judit: Our New Office Manager
Cambridge Spark - Data Science Courses /
May 04 2019 /
3 minute read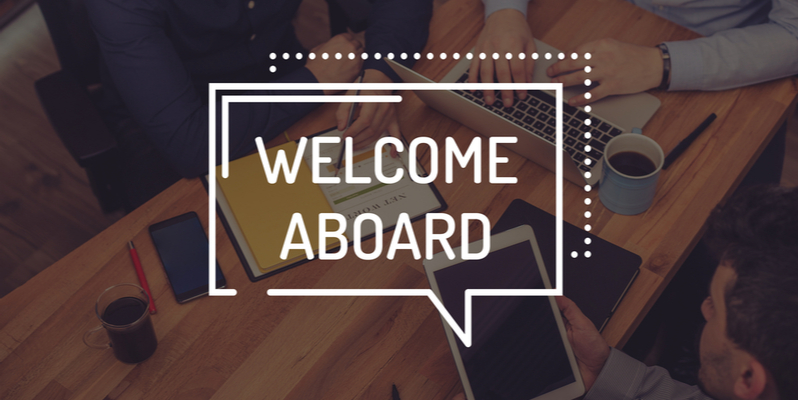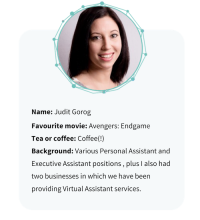 Cambridge Spark is changing the way people learn Data Science and Software Engineering, and we're hiring driven and passionate talent to join us as we look to grow.
Over recent months, we've introduced new and exciting business offerings, such as our graduate scheme and levy-approved apprenticeship. In addition, we've extended our flagship Applied Data Science Bootcamp offering for professionals with an in-person preparatory Python Bootcamp in London. Most recently, we've also been awarded £1.4 million by the UK's Innovation Agency, Innovate, to further develop our platform, K.A.T.E.®.
Judit joined Cambridge Spark's commercial team in Cambridge to help us achieve our ambitious growth plans, whilst looking after the main ingredient to our success; our people.
Q: Tell us a little bit about yourself and your background

A: I have been working as a Personal Assistant / Executive Assistant since 2005. I am originally from Hungary (hence the name!) and moved to the UK in 2008.
Between 2008 and 2014, I had various Senior PA / EA positions in a range of sectors, including the hotel industry, and also local government. During that period I also finished my studies with e-learning and acquired a BSC in Economics, as well as a number of general PA, secretarial and admin qualifications.
From 2015 I worked as a freelance Virtual Assistant and then built my own company from 2016 onwards (which still operates but now runs on 'autopilot').
I also have another venture which I run with a business partner. In this venture, we jointly developed the first training materials tailored to aspiring virtual assistants in Hungary. This is also something that runs in the background without my active input -- but I love giving advice to those who are interested in building their career as a Virtual Assistant.
I also have a wonderful daughter who is currently 4.5 years old so outside of work, my main goal is to spend as much time with her as possible. When it comes to hobbies, I love gardening (I grow my own herbs and also some vegetables) and this is useful because I also love cooking!
It is amazing that I can work with people who I thoroughly trust and respect and who I can also learn a lot from.
Q: What made you decide to join the Cambridge Spark team
A: Mainly the wonderful team! I have been working for Cambridge Spark as an independent contractor since late 2017 and as the team has grown, and as I have gotten to know them, I could really feel the really fresh and friendly vibe.
Even though I have been home-based and supported them remotely, I still felt that I was part of the team and genuinely enjoyed working together with them. Before I knew it, I became passionate about their vision, and when they came up with the idea of me joining them full time it was not a difficult decision to make - I accepted the job offer almost right away!
I also found it attractive that at Cambridge Spark we are all encouraged to take an entrepreneurial approach to our work. As I had my own company and worked independently for years, I'm really happy about the fact that, while I have the security of traditional employment, I can still use my initiative and am empowered to make my own decisions.
Besides this, it is amazing that I can work with people who I thoroughly trust and respect, and who I can also learn a lot from. The work week flies by as we enjoy what we do and we are truly passionate about making the Cambridge Spark vision a reality. Without wanting to sound cheesy, it is a bit like a dream come true for me and I am really grateful that I can be part of this.
It's fascinating to see how the team makes progress and improves our systems day by day.
Q: First impressions on joining the commercial team in Cambridge?
A: Well, on one hand, I have seen how the commercial team has developed over the years so I knew them already. However, on the other hand, it is true that working with them on a day-to-day basis is different from supporting them remotely, and I have to say, it's much more exciting being in the office!
As we are based in the same office, I now have a much better understanding of our targets and how fast we move forward to achieve them. I am also truly amazed by our flexibility as - being a startup - we can make immediate changes in order to meet our customer's needs. It's fascinating to see how the team makes progress and how fast they work to improves our systems day-by-day.
I could really feel that my colleagues have been preparing for my first week which I really appreciate.
Q: What did your first week look like?

A: It has gone by really fast! On the first morning, I found a lot of branded gifts (including chocolate and branded champagne!) on my desk, along with a brand new MacBook and a huge curved monitor, so I had everything that I needed to be able to hit the ground running.
My colleagues were also there waiting to see my reaction which was very sweet, it felt like Christmas! During my first week I had meetings with most of the Cambridge-based team members so that I could find out more about their projects and what they do on a day-to-day basis.
I was impressed that a Trello board was also waiting for me with all my induction-related (suggested) steps to make sure that we don't miss anything important. I could really feel that my colleagues have been preparing for my first week which I really appreciate. After the first few days of getting settled in, I was totally confident and could start working efficiently, which was great!
Think you have what it takes to join our team?