Apprenticeship Series: Fear of the Unknown
Cambridge Spark - Data Science Courses /
October 29 2019 /
2 minute read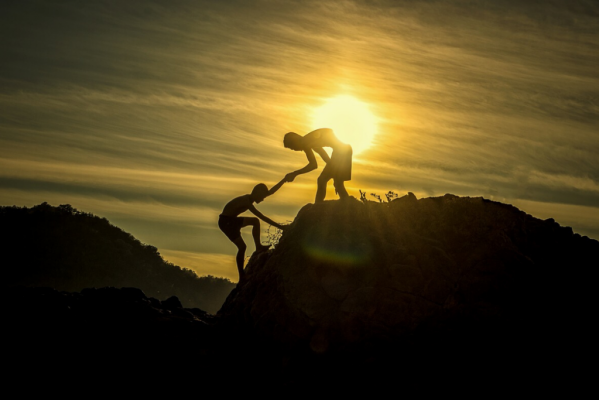 Welcome to October, the month of Halloween and all things scary. Something that has been worrying me recently is the confusion that remains about what apprenticeships are. It's been more than two years since the levy became effective and levy-paying organisations still have concerning knowledge gaps resulting in unspent funding being lost.

Questions which are still haunting me include:
Can I hire 50 of your apprentices once you've trained them?
What do you mean I've got £1000s to pay for training locked away and I'm now losing it?
How do I find out who can access the levy for my organisation?
Why should I consider apprenticeships if don't employ 16-year-olds?
I've mentioned some of these misconceptions in previous blog articles, especially August's "Fired Up About Diversity" post. What I'd like to focus on in this article is the communication disconnect which I see in the apprenticeship world; those in it and those on the outside.
Like any government initiative, funding is closely guarded and there is a high level of scrutiny and accountability which goes with it. This ensures high-quality training, standardised results and fairness across the board, ultimately delivering a training product that employers can trust. From what I have observed, the associated bureaucracy is the first barrier to accessing apprenticeships. Even amongst my colleagues with vast experience in the dark arts of L&D, the thought of deciphering the jargon and navigating the maze of paperwork fills them with the same dread as having to break an enemy code or escape a monster-filled labyrinth.
Those "in-the-know" about apprenticeships form a kind of community, with conferences and meetings forming something between a safe-haven and an echo-chamber where we can forget that not everyone understands apprenticeships the way we do. It's a relief to speak to people who understand the meaning and power of terms like "Gateway" and "EPAO" (End-Point Assessment Organisation) without translation. My involvement with and attachment to this community has strengthened rapidly, not least due to the warm welcome and strong support they have provided. There is something comforting and heartening about finding a group of people who are as passionate about making an initiative work as you are.
Whilst communication is effective within this group, there is an awareness gap which persists. Every day I am contacted by employers or potential learners, who are at the start of the apprenticeship journey. I have nothing but empathy for anyone who is at the foot of a looming mountain of possibilities and has been told that somewhere, lost in the fog at the top, beyond the seemingly treacherous pathways and dead-ends, awaits the prize of a fantastic training programme where government money can be used to overcome the skills gaps currently hindering your organisation.
So this month I end with a plea to those employers and learners who are afraid of taking their first steps into engaging with apprenticeships: be brave and don't be afraid to ask for help. Start with something small like joining a webinar or get in touch with me for more information, especially if any of the opening questions sound familiar. The rewards for learners and businesses really are worth the hard work. Training providers and employers delivering apprenticeships aren't part of a secret society and we are keen to hold your hand through the scary parts of launching an apprenticeship programme which works for you and your business.
If you're loving the Apprenticeship Series and want to read the past blogs, follow the links below:
Digital Apprenticeship Meetup:
If you're wanting to join the next meetup, you can follow our movements here.
Apprenticeship Webinar:
Tune into our next apprenticeship webinar on the 27th November 2019, find out more information or register your interest here.
Written by Jules Wix
Apprenticeship & Talent Manager,
Cambridge Spark