Cambridge Spark /
June 21 2022 /
8 minute read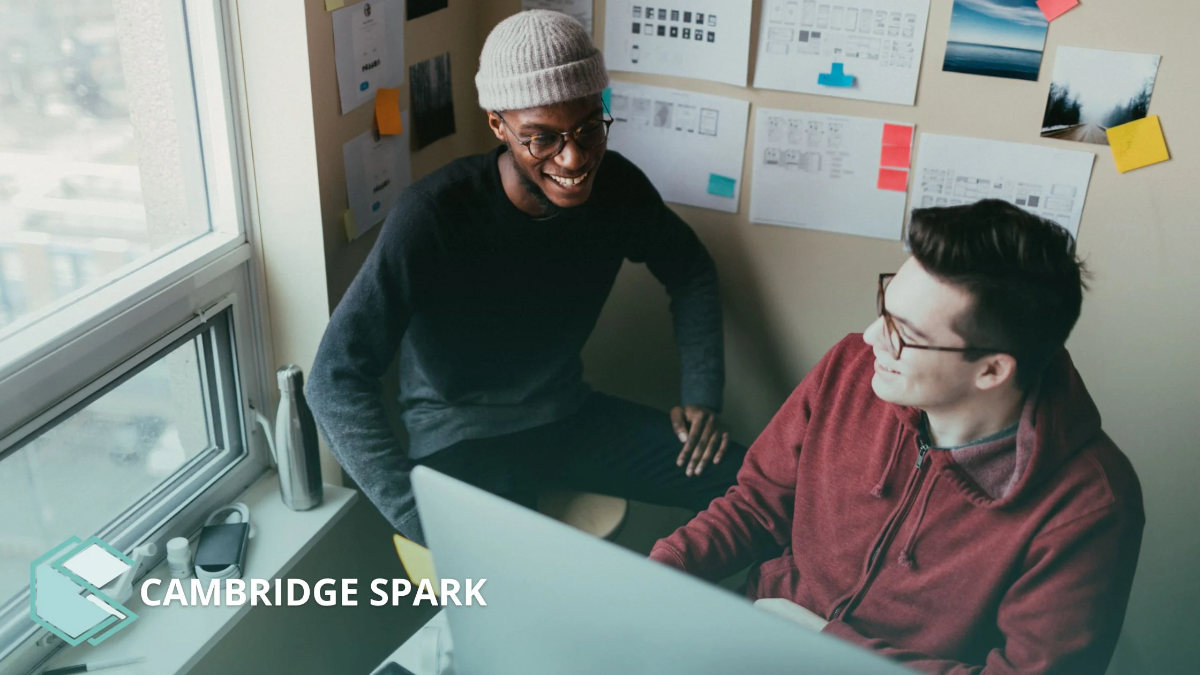 According to Forbes businesses using data analytics including business analytics are 23 times more likely to top their competitors when it comes to customer acquisition.
Data is knowledge, and knowledge is power - but only if you know how to harness it. The most successful organisations have learned how to do just that, and are consistently using business data to drive important decisions to improve their operational efficiency, boost sales and increase revenue among other things.

But how do they do it? To interpret and derive competitive advantages from data, organisations must apply a combination of both business and data analytics. I.e. you've got to have a Business Analyst and a Data Analyst.

To those not in the know, the two disciplines can seem interchangeable, as both work with data to make decisions and both share a few common skills.
However, the larger the organisation, the more distinct the duties of the roles become, making the differences between the two professions important to recognise.

In this article, we'll examine what makes each role unique, as well the shared skills required to become a Business Analyst or a Data Analyst. By the end, you should have a better idea about which career path would be best suited to you.
Use these anchor links to skip to section you're most interested in:
Business analytics versus data analytics: what's the difference?
Business analytics and data analytics share a few similarities. They are both concerned with manipulating and extracting insights from data and using the results to inform decision making within the business. However, the ways in which each function goes about that process differ.
Business analytics is about interpreting an organisation's data to inform decisions that will have far reaching implications for the business as a whole.
Its main focus is to analyse data to provide the various types of information needed to implement change on an organisational level. For example, the steps needed to meet digital transformation goals.
Data analytics involves combing through massive datasets to reveal patterns, trends, risks, opportunities, draw conclusions about hypotheses, and support business decisions with data-driven insights.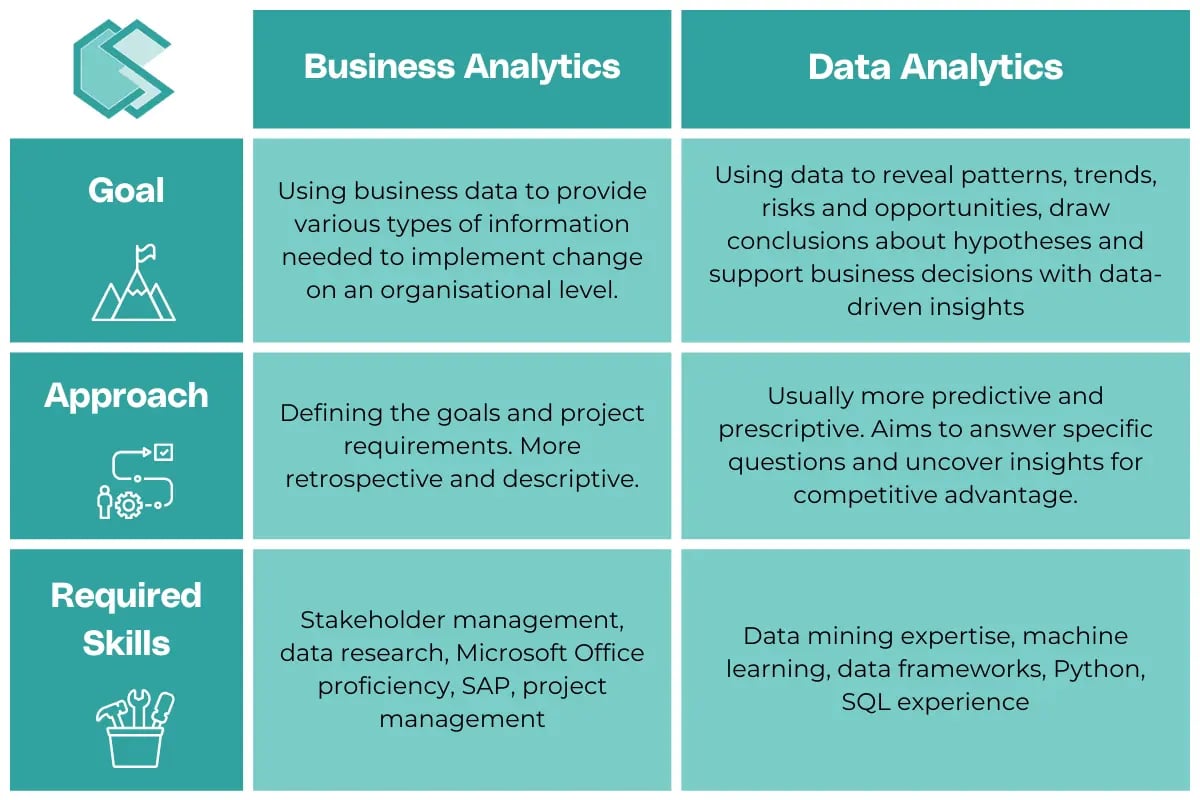 After reading the above definitions, on a surface level it's easy to see why the two are often confused for one another! Let's take a closer look at the individual responsibilities of a Business Analyst versus a Data Analyst for greater clarity.
What does a Business Analyst do?
As discussed above, a Business Analyst's role is to analyse business data from various sources to identify problems and formulate strategic solutions. A Business Analyst usually sits and liaises between a technical and a business team.

Let's consider five typical day-to-day duties to understand the role better. On starting a new project, a Business Analyst will:

1. Talks to the business and technical teams: Identifies any problems or questions that need to be investigated. In communicating with these teams, the Business Analyst will identify the specific digital/technological needs of stakeholders and begin the strategy formulation process.

2. Perform a requirement analysis: Based on that initial communication, the next step for the Business Analyst is to perform a requirement analysis and write up some accompanying requirement documentation. To put this in context, consider the following example.

Let's say our Business Analyst talks to a large business and finds out that they are keen to move the majority of their business processes to the cloud.
The Business Analyst would carry out research and analysis to identify and understand which cloud facilities and services would benefit the business most in terms of minimising risks and costs among other things.
The Business Analyst would then prepare a requirement document listing these findings and specifications. This document serves as a reference roadmap or blueprint to the relevant teams that would handle the move to the cloud.

3 Prepare design mock-ups: The next step sees the Business Analyst prepare some designs and mock-ups to give stakeholders a better conceptual understanding of how the finished solution will look, feel and function.
Creating a mock-up ensures that both the Business Analyst and relevant stakeholders are on the same page about what is needed.

4 Prepare test case scenarios: Similarly, the Business Analyst will also prepare a few key test case scenarios, so that when the new system is complete, the engineers will know what kind of factors they need to test to assess that the system is doing what it's supposed to be doing and is fit for purpose.

5. Communicate ideas effectively: A big part of a Business Analyst's role is communication skills. A Business Analyst is expected to be able interpret data to prepare and confidently deliver business proposals, presentations and be able to communicate effectively with clients.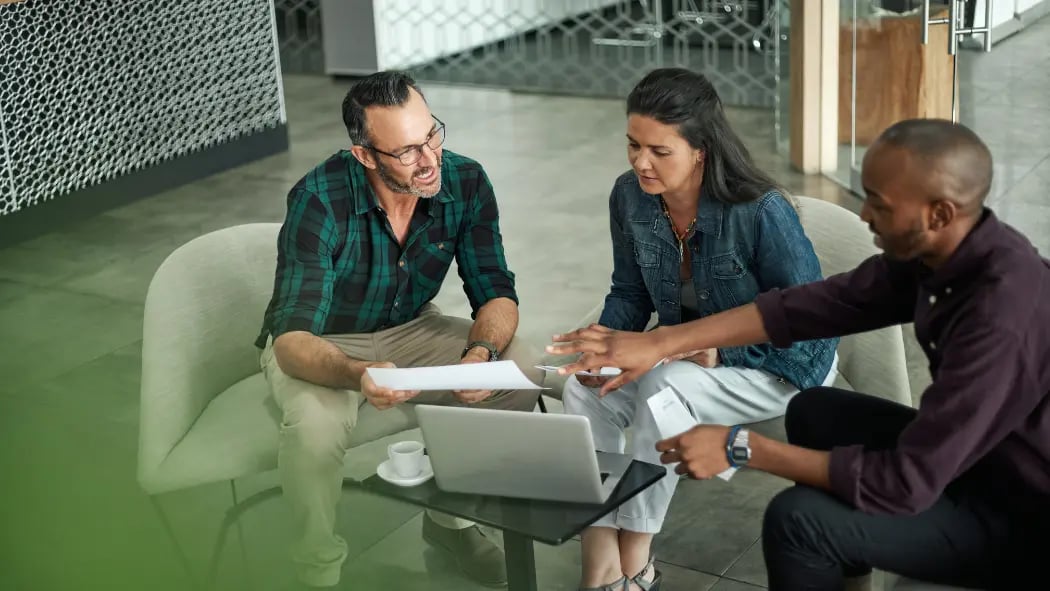 What does a Data Analyst do?

Similar to a Business Analyst, a Data Analyst usually sits and liaises between two teams - but in this case, the data team and a business team. The critical difference here is that where a Business Analyst would prepare some documentation as to what is required, they are not expected to build the technological solutions.
This is the responsibility of software developers and the testing is performed by test analysts, with the overall project being maintained by the project management team.
However, though a Data Analyst liaises between business and data teams, they are not only expected to understand what is required, it is also expected of them to deliver solutions. This requires a mix of data and technical skills.

On a typical project, a Data Analyst will be expected to:

1. Talk to the business and data teams: Data analysts find out what is required and what kinds of resources and information are available to deliver on those requirements.

To contextualise this idea, let's say a business requires a new human resources dashboard. The Data Analyst would first contact the HR Manager to understand what they need and want from a dashboard and how it should function.
Next, the Data Analyst will liaise with the data team to find out what sorts of data are available and what sorts of systems are being used that could facilitate the new dashboard.

2. Analyse the data: Based on the two sets of information collected from the data and business teams, the Data Analyst will begin the process of analysing the data to build the requested report/dashboard/other data solution.

It's at this point where the Data Analyst's technical skills come into play and they will use tools like PowerBI, SAS, Python or Tableau among others to build a solution, as is the case in the example above, a new HR data dashboard.
👉RELATED READING:


3. Test the reports and/or dashboards: Before sharing it with other relevant parties, the Data Analyst must next test the report and/or dashboard to make sure that it is functional and producing the correct output and analyses.
This involves testing various scenarios. For example, what happens if the data changes? What happens if there isn't enough data to fill all of the listed fields? How is it going to react?

4. Prepare design mock-ups: Like a Business Analyst, a Data Analyst will also prepare design mock-ups to facilitate effective communication. Oftentimes clients or relevant stakeholders don't really know how a finished report or dashboard should look and only have an idea of what they want it to be able to do.

Creating mock-ups enables the Data Analyst to confirm whether or not they are on the right track before putting in the work to build a final solution.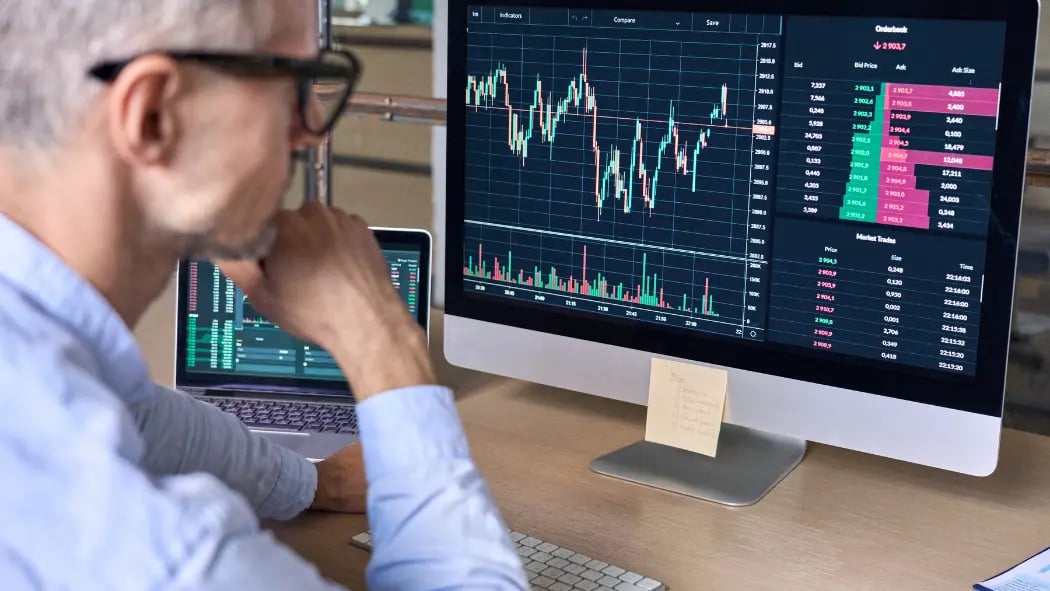 ---
Essential skills and prerequisites: Business Analyst versus Data Analyst
Now that we have a better idea of how the two roles differ in terms of day-to-day responsibilities, let's take a look at the kinds of skills you need to become a Business Analyst versus a Data Analyst. We'll also discuss the shared skills essential to excel in either role.
The skills needed to succeed as a Business Analyst:
Aside from a solid grounding in business knowledge (usually from practical work experience or a qualification such as an apprenticeship), Business Analysts require a strong mixed skill set comprising both technical and non-technical skills.
The essential skills of a good Business Analyst include:
Proven analytical skills

Proficiency with process modelling tools (e.g. Microsoft Visio)

Experience with applications like JIRA and ASANA

Experience with data research
Strong proficiency in the likes of Microsoft Excel, Word and Powerpoint (or similar tools)
Project management skills and experience
Knowledge of emerging digital technologies
Practitioners of agile development methodologies
👉RELATED READING:
N.B. It's important to note that although the duties and responsibilities of a Business Analyst are well defined, the role title isn't. Here's a non-exhaustive list of some of the other role titles that act as Business Analysts:
Systems Analyst
Requirements Engineer
Process Analyst
Product Manager
Product Owner
Change Manager
IT Project Manager
Management Consultant
Transformation Analyst


The skills needed to succeed as a Data Analyst:
Though maths skills are necessary for both roles, Data Analysts need to have a much better grasp when it comes to numbers - especially statistics. Many Data Analysts begin their career paths with a Data Analyst Apprenticeship or other training in a STEM field.
The essential skills of a good Data Analyst include:
Expertise with data mining techniques
Up-to-date knowledge with emerging technologies, machine learning and data frameworks
Advanced analytical skills with sharp attention to detail
Knowledge of Python (the most popular programming language for analytics)
SQL experience
👉RECOMMENDED READING:
Business Analysts and Data Analysts: shared skills
As we've discussed, the reason why the terms Business Analyst and Data Analyst are often used interchangeably is because they share many of the same skills and qualities. Here's a quick run down of some of them:
Strong communication skills - an ability to effectively relay complex information at all levels of an organisation
Intellectual curiosity
A numerical brain
An ability to tell a story using data
Critical thinking skills
Comfortable with learning to use and staying up to date with cutting-edge technologies and tools
Analytical problem solving skills and the ability to see "the big picture"




---
Business Analysts versus Data Analysts: salary potential
If you've read this far, chances are you're wondering which role pays more? As with any job, there are a number of factors including geographical location, level of experience, company and job role that influence how much one can hope to earn as a Business Analyst or a Data Analyst.

At the time of writing, according to Indeed.co.uk, the average base salary for a Business Analyst is £43,503 per year in the United Kingdom. Comparatively, the average base salary for a Data Analyst is £33,837 per year.

But don't forget that these are just averages, and factors like breadth of knowledge, company brand, profile and where you are in the world can make the difference between a Business Analyst's and a Data Analyst's salary vary quite a bit.
Business Analyst versus Data Analyst: which career path is right for you?
Hopefully after reading through this explainer, you'll have a better idea of where to start when evaluating your own skills and proficiencies, what parts of working with data you like and dislike and weighing up the pros and cons of each profession before making a decision on which path you want to pursue.

If you're wondering if you can transition from Data Analyst to Business Analyst or vice versa, the answer is yes! With a little bit of time and upskilling to fill in the gaps on either side, you can move from one role to the other.
Upskill to become a Business Analyst
At Cambridge Spark, we offer a Level 4 Digital Business Analyst apprenticeship programme.
Over 13 modules, you'll cover everything you need to become a Business Analyst with a special focus on digital transformation, equipping you with the skills you need to identify and deploy data-driven solutions. Over the course of the programme, you'll learn to:
Use industry standard methodologies and frameworks for business analysis, including Agile
Change management and leading digital transformation
Identify opportunities for digital and data-driven solutions
Understand key digital and data-driven technologies such as Data Science, Cloud and AI
Implement product management practices across digital projects
Accelerate digital transformation by upskilling your workforce
N.B. To qualify for this apprenticeship, learners must have exposure to all the business analyst duties within their role and workplace.
Upskill to become a Data Analyst
If really throwing yourself into data is more your scene, we also offer several data analytics and data science apprenticeship programmes. For more entry-level learners we offer a Level 4 Data Analyst apprenticeship. This programme teaches you to:
Use Python programming and data analysis tools such as Pandas and Numpy to create insights that can drive commercial decision-making
Work with different data formats, types and databases such as SQL
Use data visualisation to summarise, present and make recommendations from the results of data analysis
Test and prototype code in a production environment, follow industry best practices and use collaborative workflows
👉RELATED READING:
And for more advanced data professionals looking to build a career in data science, we offer our Level 7 AI and Data Science apprenticeship. Upon completion of this programme, you'll have the skills to:
Identify and devise data-driven AI solutions to address business opportunities
Automate and optimise business processes with data sci
Provide technical authority and insights for the business on data science and AI that are relevant to business goals
Make commercial decisions informed by impactful data analysis
Reduce costs through automation of manual processes and increase staff productivity

If you're interested in any of our programmes, let us know by using the form below. One of our consultants will get in touch with you with more details on how you can get started.

Enquire now
Fill out the following form and we'll contact you within one business day to discuss and answer any questions you have about the programme. We look forward to speaking with you.