Webinar:

"The importance of data in health"
Cambridge Spark - Data Science Courses /
June 04 2021 /
1 minute read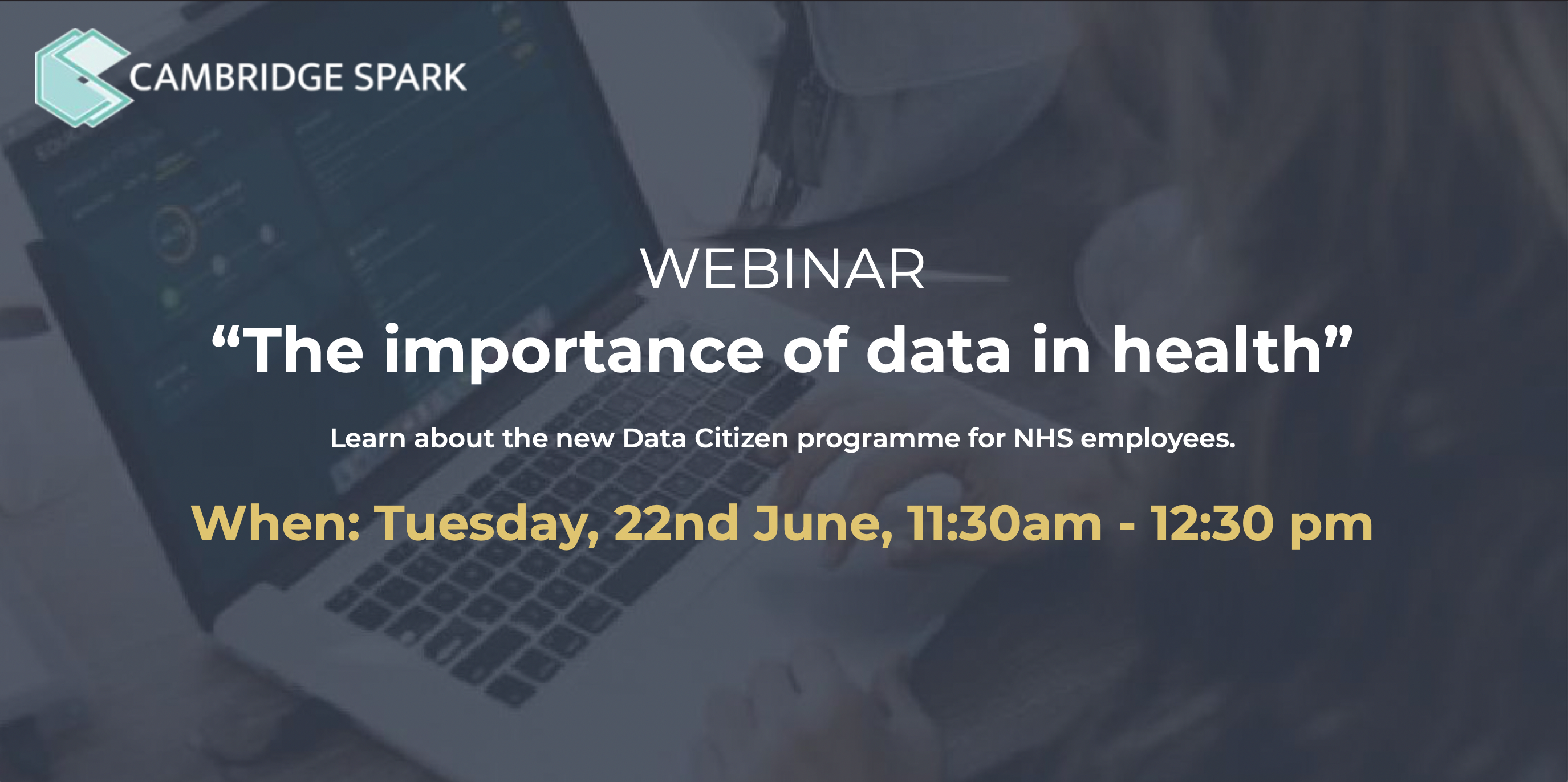 Cambridge Spark has partnered with the NHS Leadership Academy to deliver a Data Citizen Apprenticeship for NHS employees. The programme comprises the Cambridge Spark Data Essentials Certificate with the Edward Jenner leadership programme.

Both data and leadership skills are essential for NHS employees across all roles. The NHS Data Citizen Apprenticeship is designed to develop both these skill sets. Learners will complete the Edward Jenner programme to develop the essential leadership skills that NHS professionals need, combined with the Cambridge Spark Data Essentials Certificate to develop a data-driven mindset.
Who should join this event?
This event is designed for any individual who wants to gain an understanding of the value and opportunities with data, and would like to learn more about this apprenticeship.
What will the event cover?
NHS Leadership Academy & Cambridge Spark partnership
Data for everyone
Leadership & data
The importance of data within the NHS
Registration
Sign up here to join the webinar
Subscribe to our monthly newsletter
Subscribe now to receive our monthly Data Science newsletter featuring industry news, interviews, tutorials, popular resources to develop your skills and much more!