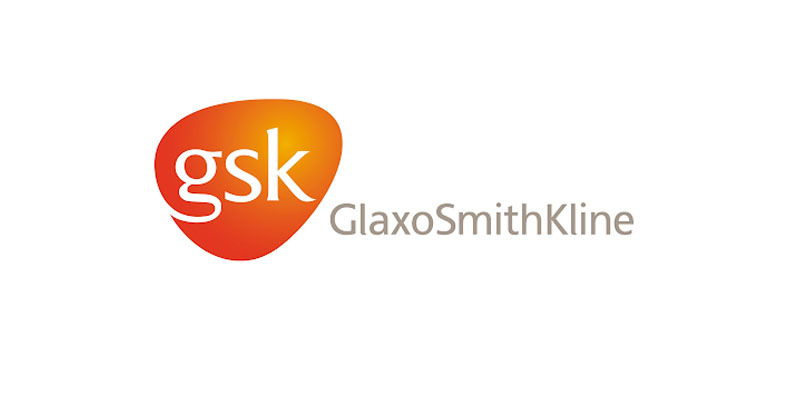 A lot of work was done by Cambridge Spark to make virtual learning possible, and one of the great things they did was have a session running alongside the virtual lesson in Slack, where people could ask questions. Also being able to record the session, that was really valuable as learners can go back over the content. I think everyone felt like they were an individual within the programme."
Tim Buchanan, Apprenticeship Vendor Manager at GSK
GSK is a science-led global healthcare company that researches, develops and manufactures innovative pharmaceutical medicines, vaccines and consumer healthcare products.
In the UK alone, GSK has around 16,000 employees across 10 sites, including their global headquarters.
We have partnered with GSK to deliver the Data Analyst Apprenticeship (Level 4) to a cohort of 16 apprentices from the Pharma Supply Chain. The apprentices work in a variety of data facing roles; from engineers, chemical scientists and pharmacists, to HR and project managers.
The apprentices are now three modules into the 14-month programme. We spoke with Tim Buchanan, Apprenticeship Vendor Manager at GSK, about their experience so far.
Why Cambridge Spark?
GSK were aware of Cambridge Spark as a few of their staff members were already learning with us on degree apprenticeships. They spoke with a few different providers for the Data Analyst Apprenticeship (Level 4), but it was the ability to deliver quality virtual learning and the curriculum that drew them to Cambridge Spark.
As Tim explains;
"Cambridge Spark's approach suited us because the programme was weighted more heavily towards virtual learning. As we had learners from opposite ends of the country, from the North East down to the South West, we needed a flexible approach that supported limited travel costs."

"Many of the other providers we looked at were weighted more towards face-to-face learning, and that would have meant significant costs for people travelling across the country. We had many conversations with the Cambridge Spark team about how we could make the programme work for us, and they were very accommodating. The ability to have that conversation and the flexibility they offered was great."

"Their willingness to adapt to make the programme work for us allowed us to really trust them. And the support they offered individual learners made a big difference to their outlook on the programme. For a learning environment to work effectively you need a trusting environment, and Cambridge Spark gave us that."

"The Cambridge Spark curriculum offered the opportunity for GSK staff to develop skills in Python, visualisation, and big data to support them in the use and development of data as a tool for the business."
The virtual learning experience
Our virtual learning solution was ideal for GSK given the broad geographical spread of their apprentices. Learners have been impressed with the quality of the virtual learning sessions so far, which are delivered by our expert data science professionals.
"A lot of work was done by Cambridge Spark to make virtual learning possible, and one of the great things they did was have a session running alongside the virtual lesson in Slack, where people could ask questions. Also being able to record the session, that was really valuable as learners can go back over the content. I think everyone felt like they were an individual within the programme."
At Cambridge Spark, our virtual learning sessions are supported by our proprietary AI-powered learning and assessment platform, EDUKATE.AI®, which enables learners to complete live-coding exercises and gain instant, personalised feedback.
Tim added;
"The apprentices were introduced to K.A.T.E.® in the last session, and the initial feedback was very positive. They were excited about being able to submit code and get automatic feedback on how to strengthen that code".
The support structure
Cambridge Spark provides a support structure for learners that includes championing of peer-to-peer learning via the messaging platform Slack and study groups in the form of webinars. Here apprentices can learn a great deal by asking questions, talking about their ideas with others, and participating in activities where they can learn from their peers.
According to Tim, the support structure is enhancing the experience for the apprentices;
"Having Slack running alongside the delivery is excellent because you are doubling your resources. And it means people can ask questions without it disrupting the flow of the session. I think there's always going to be some degree of difficulty in being able to interact effectively remotely and the tutor time is so precious. The Slack support helps solve that problem and allows apprentices to get the most out of the virtual learning sessions."

"The catch-up webinar a few days later was also really valuable. It meant people could ask those nagging thoughts that hadn't quite formulated into questions during the session. The webinar was great for allowing people to address any issues they were facing and giving people a view that they're on the right track and thinking the right things. It was also recorded so the people who couldn't make it because they had other meetings could still listen back to it later."
Coaching
Apprentices are supported by one-to-one coaching sessions with professionally trained coaches. The aim of these sessions is to help apprentices set goals and maximise the transfer of their learning into the workplace;
"The coaching programme was put in place, with the coach becoming the constant line of contact between the apprentice, their line manager, and Cambridge Spark. They support the apprentices throughout the programme and also reach out to line managers to check on progress from their perspective."
Learners are also supported by technical mentors who are professionals in data science and can offer technical knowledge and support;
"After the first assignment, apprentices were given direct feedback. This fast and direct link between learning and feedback makes the programme more effective, and is also more motivating for the apprentices."
Learner feedback
Feedback from learners so far has been very positive, and apprentices are on track with the learning outcomes. Here are just a few of the comments from learners we've had so far:
"The content and delivery of the programme so far has allowed me to significantly improve my ability using Python, Pandas, and working with data structures."

"I really liked how the training was delivered. Given the circumstances, I thought it was delivered with enthusiasm and clarity, which made the sessions fun and engaging."
And the apprentices are already applying what they've learned to their work:
"I liked learning the new techniques with Pandas as I can start to see how this could be used effectively in the workplace."

"We work on data sets with over 100,000 rows in Excel, which can be incredibly slow. I'm considering writing a Python script to conduct data manipulation to speed things up now that I have learnt to do it using Pandas."
Summary
As a final note, Tim had this to say about his experience of working with Cambridge Spark so far;
"What we are really impressed with is the flexibility to adapt the programme and the ability to work together to make the experience more effective for the learner. It's important to continuously work on learner engagement, because if we get that right, then the rest of it works. The ongoing feedback and communication from Cambridge Spark has also been invaluable."

"Some providers are very rigid in the delivery and curriculum of the programme. You accept that to a degree when you have one or two people on a programme. But when you've got a cohort, we expect it to be a partnership. And that's what we feel we've got."
We're excited to continue our training partnership with GSK and to contribute to the success of its workforce.
Cambridge Spark offer a range of government-funded apprenticeships in data science and AI. To find out more about the benefits of apprenticeships and the programmes we offer, click here.