Webinar: Where Can a Career in Data Take You?
Cambridge Spark /
August 19 2022 /
1 minute read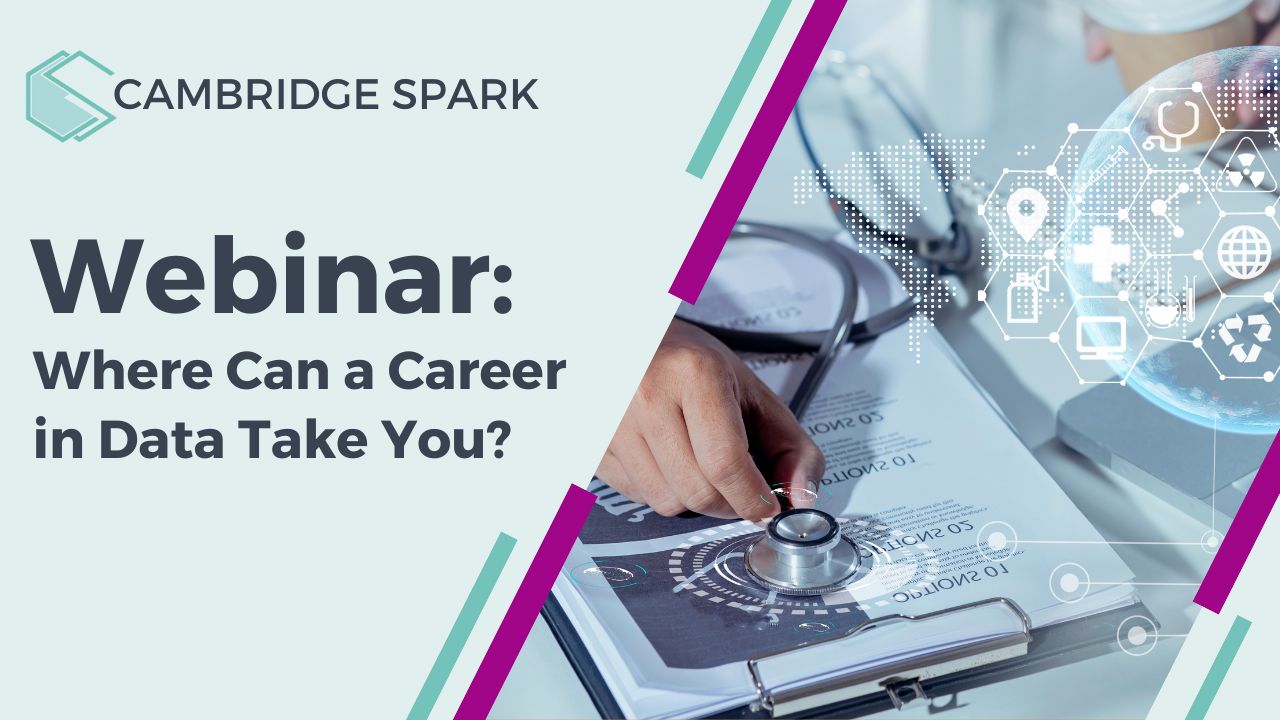 Data affects our day to day lives in so many ways. It's an imperative part of patient care within the NHS.
For all of healthcare, data has the potential to reshape the industry in the UK. Patient outcomes can be improved through the insight and intelligence that data can provide, making diagnoses faster, increasing the speed of research and delivering more efficient service planning. But how do you embark on a data path in the NHS and where can a career in data take you?
Hosted by Cambridge Spark and with guest speakers from the NHS Python Community, this webinar explores current projects in this area, where data roles can lead in the NHS and what training is available for you to further your career.
If you're an NHS staff member who is considering exploring data roles and upskilling options, we recommend inviting your line manager and other colleagues to view this webinar as well. We cover the options available and how the NHS is currently upskilling its workforce for data.
About AnalystX and the Python Community
AnalystX connects and empowers the data and analytics community, providing a safe space for professionals to collaborate in a radical way across the health system.
Led by enthusiasts and advocates, the NHS Python Community for Healthcare is an open community of practice that champions the use of the python programming language and open code in the NHS and healthcare sector.
👉RELATED READING:
Who is this webinar for?
Teams working with spreadsheets who want to create more value from data and improve productivity
Employees looking to build confidence and technical skills to work with data effectively
Employees wanting to progress into more technical, data-driven roles
Apprentice leads and HR managers wanting to learn how data apprenticeships can help their team
Get access to the full webinar recording
Fill in your details below to get access to the full webinar for free. We'll email a link directly to your email inbox.