Webinar: International Women's Day: Women in Data
Cambridge Spark /
February 22 2023 /
1 minute read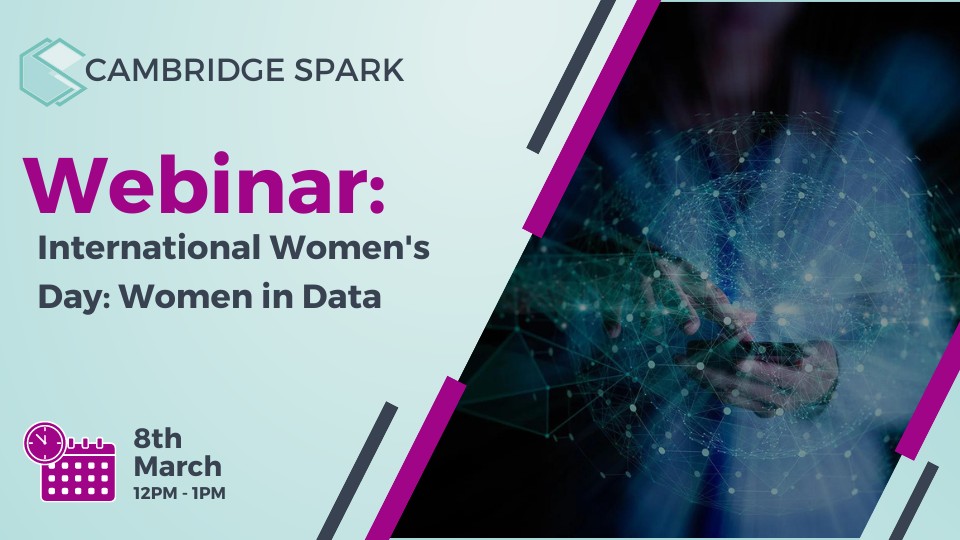 International Women's Day is a globally celebrated day that serves to recognise the social, economic, cultural and political achievements of women around the world.
But, with all the amazing strides that have been made over the years, why are we still seeing such a lack of women in STEM careers?
In a study released by the University of Cambridge's Leverhulme Centre for the Future of Intelligence researchers identified a disturbing lack of female representation in popular media, with only 9 out of 116 characters across 142 films showing AI professionals as female. Furthermore, with the development of technology, gender bias is being built into new products and AI, causing a 'harmful feedback loop' as described by researchers at the Alan Turing Institute's Women in Data Science and AI.
However, efforts are being made to address these issues and initiatives put in place, such as Gender Balance in Computing or the recent Women in STEM scheme launched by the Minister for Women and Equalities, and Secretary of State for Business and Trade, Kemi Badenoch, all with an aim to tackle the STEM gap.
Join Cambridge Spark on the 8th March to learn more about the current initiatives in this field, along with the experiences of our panellists and the challenges and successes they have overcome.
This webinar will be recorded using MS Teams.
Webinar Agenda:
Introductions to the panellists
What does the industry currently look like for women?
Achievements in the industry
Challenges to face
What does the future hold?
Q&A
This webinar took place on Wednesday 8th March, 12pm-1pm.