IMC High-Performance Tech Workshop - 20 October 2019
Cambridge Spark - Data Science Courses /
August 30 2019 /
2 minute read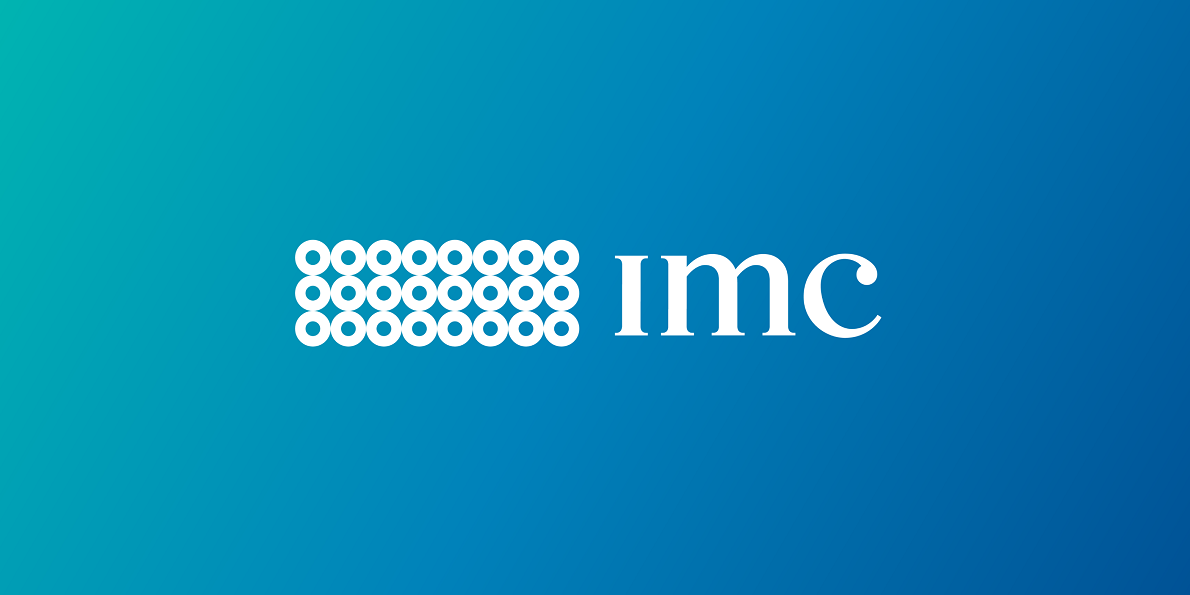 Free Student Event | Sunday 20 October 2019 | London
Overview
Portfolio trading and position management
Are you an undergraduate from computer science, a software engineering background and proficient in a programming language (ideally Java or C++)? We invite you to join the IMC High Performance Tech Workshop!
This workshop is a perfect opportunity to meet IMC software engineers and better understand how much fun it is to work at IMC. During the workshop you will:
✓ Participate in a systems performance competition with an all-expenses-paid weekend trip to Amsterdam as the top prize
✓ Get to know more about the practicalities of bringing systematic trading strategies and production systems together
✓ Learn about different concurrency models and how to implement them in Java, how the JVM works and how to optimise a Java program
✓ Implement optimised algorithms for portfolio trading and position management
✓ Discover how software engineers work with traders and quants to implement world-leading high performance trading strategies
✓ Enjoy free food and drinks and afterwards, you will receive an IMC goodie bag
Topics covered include
Thread pools
Blocking vs. non-blocking IO
Reactor model and Vert.x
Profiling and benchmarking on the JVM
Portfolio trading and position management
Join the team
When and where
Sunday 20th October 2019
Pullman Hotel, Kings Cross
Limited number of places available
Applicants must pass a short Java project on EDUKATE.AI and complete pre-reading before being accepted to attend
How to apply
Complete the registration form by the 15th September

Complete the EDUKATE.AI Java project by 28th September
Students either undertaking a Computer Science degree or with a strong programming background are welcome to apply. Applicants must be studying at a UK university.
Apply for a place now
Places will be allocated to applicants on a first-come, first-served basis, upon passing the initial sift and completing the EDUKATE.AI project
Life as a Graduate Software Engineer at IMC
Explore what projects you can expect to work on as a graduate software engineer at IMC in the video interview below, featuring Software Engineer, Pierre Bashshour.
Articles
Market making and maintaining a competitive edge
Read this article, highlighting an interview with two members from IMC's tech team, about the technologies they employ, the company's culture and what they look for in potential hires
A day in the life: software developer
Read about Hamish's journey from finishing his Software Engineering Degree at the University of Christchurch to becoming a full-time Software Developer at IMC
Subscribe to Our Newsletter
Subscribe now to receive our bi-weekly Data Science newsletter featuring industry news, interviews, tutorials, popular resources to develop your skills and much more!
FAQs
About IMC

IMC is a market maker and one of the world's leading trading firms. For three decades IMC has provided liquidity to the financial markets globally. Specialised in algorithmic trading and advanced technology, we set the pace for the evolution of market making.

Cutting-edge technology is at the heart of all we do. We put it to work in the markets that define our world. More than 700 people from many nationalities, work across offices in Amsterdam, Chicago and Sydney. Technologists and traders team up to explore, design and develop the software, hardware, advanced networks and algorithms that drive our trading strategies.

What does this mean for you? The chance to join a multi-national, multi-cultural team of exceptional individuals, focused on making IMC the world's best trading firm.

What is the application process?

You'll need to submit the form on this page to register your interest by the 15th September.
Applicants passing the initial sift will need to undertake and complete a short Java project on EDUKATE.AI by the 30th September to be considered.
Applicants that have completed the project will be considered for selection and be invited to the exclusive all-day event. You will need to RSVP to confirm your place once invited.

Will food and refreshments be provided?

There will be food and drinks throughout the day during the breaks.