Panel Discussion: How to Build the Skills Essential for Data-Driven Journalism
Cambridge Spark /
September 27 2022 /
1 minute read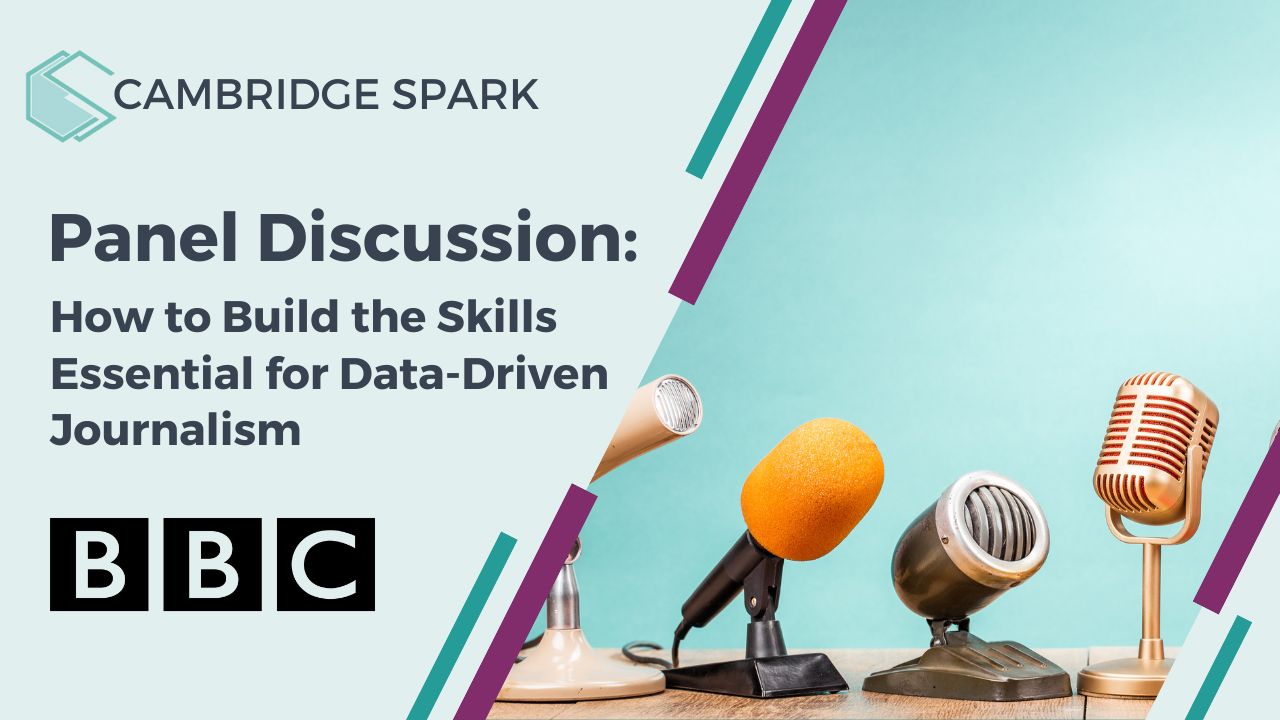 Data that is accurate and reliable is becoming an increasingly important feature of captivating journalism. However, as the amount of available data has increased, so has the growth in the skills required for classifying and interpreting data to uncover powerful stories.
Why do some news organisations excel at using data to tell innovative stories while others struggle?

This panel discussion, hosted by Cambridge Spark and featuring BBC guest speakers, provides insight into what you can do to upskill your team with the data skills they require. Hear about the experiences of programme participants, line managers, and tutors to help you find more great stories.
Welcome from Cambridge Spark and guest speaker introductions

The state of data-led journalism today

How data skills apprenticeships and training are transforming media organisations

An introduction to Cambridge Spark's Data-Driven Journalism programme

Q&A
You may be interested in this panel discussion if you are...
A manager or senior manager in an editorial role who wants to use data to create visually appealing and insightful news content for any medium, including TV, radio, and online.
An employee in journalism or media who wants to learn how to tell compelling stories using data collection, analytics, visualisation, and reporting tools such as Excel, Power BI, and others.
Get free access to the recording of the panel discussion: