Panel Discussion:

The Skillset of an AI Leader
Cambridge Spark - Data Science Courses /
April 20 2021 /
1 minute read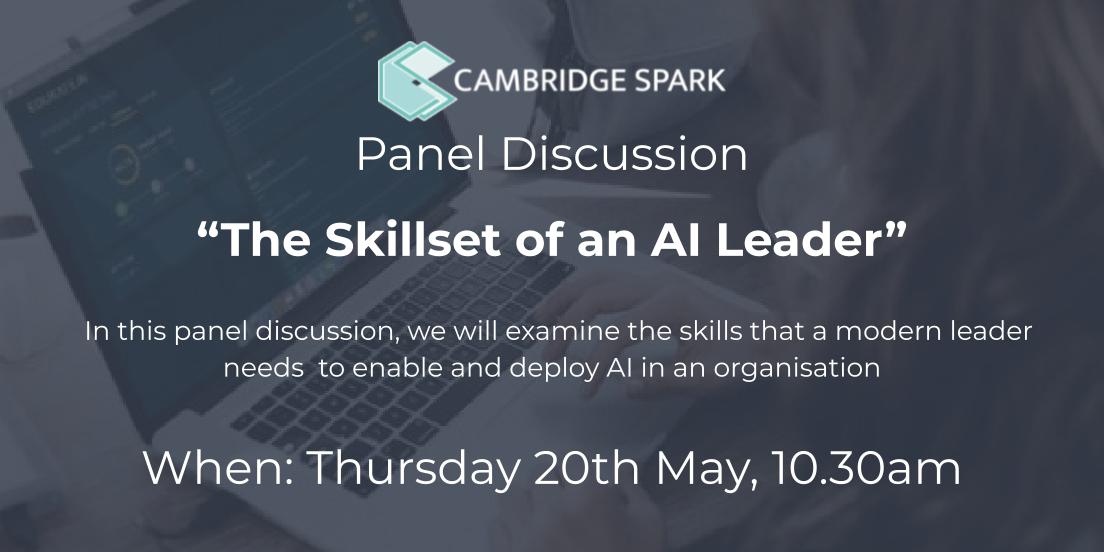 What are the skills that a modern leader needs to enable and deploy AI in an organisation?
AI is fundamentally changing how organisations operate. Leaders in those organisations need the skillset to understand how AI can be enabled and how to measure the benefits that AI is bringing. In this panel discussion, we will examine the skillset of an AI leader, covering important topics including:
Explainability of the AI
Ethical deployment of AI
How to create and measure ROI on deploying AI
Governance and Risk
Date: This webinar streamed live on 20th May and is now available on-demand.
Our speakers:
Who should join this webinar?
This webinar is aimed at anyone interested in upskilling themselves and their team for data analytics or AI


Sign up here to receive the webinar recording
Subscribe to our monthly newsletter
Subscribe now to receive our monthly Data Science newsletter featuring industry news, interviews, tutorials, popular resources to develop your skills and much more!