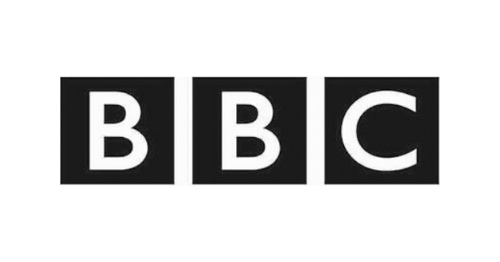 After my computer science degree dipped into data mining, I had a glimpse of how large-of-an-area data science is. By using the skills you learn at work, you are able to get a much more wholesome picture than you could from a typical Master's degree - where the biggest limitation is the lack of importance placed on production and cloud engineering."
Nicholas Orford-Williams, L7 AI Data Specialist Apprentice
The British Broadcasting Corporation is the world's largest public service broadcaster.
Every day the BBC creates distinctive, world-class programmes and content which inform, educate and entertain up to 468 million people across the UK and around the world. They take a data-driven approach to understand how people use their services, tracking clicks and content consumption so that they can make decisions backed by data.
Tech skills and business impact with Apprenticeships
Upskilling early careers and existing staff to ensure that they have the skills needed to support the organisation's data transformation is a cornerstone of their data strategy.
Nicholas Orford-Williams is a graduate Data Science apprentice within the BBC's DataLab team who was keen to expand his data science skill set after having completed his degree in computer science.
"After my computer science degree dipped into data mining, I had a glimpse of how large-of-an-area data science is. By using the skills you learn at work, you are able to get a much more wholesome picture than you could from a typical Master's degree - where the biggest limitation is the lack of importance placed on production and cloud engineering."

Nicholas Orford-Williams, L7 AI Data Specialist Apprentice
The L7 AI Apprenticeship programme equips learners with a skill set to discover and devise new data-driven AI solutions, to automate and optimise business processes, and to support, augment and enhance human decision-making.
"Datalab has a pretty important remit in designing solutions to help audiences discover content. This is achieved through designing recommendation systems used by a variety of BBC products."

Nicholas Orford-Williams, L7 AI Data Specialist Apprentice
Key motivations in wanting to do this apprenticeship
"What I think is particularly prevalent to working in such a high intensity specialism is the pace of new and emerging technologies. Being able to learn while you work is imperative within this area so you can keep up with the latest research and capabilities"

Nicholas Orford-Williams, L7 AI Data Specialist Apprentice
Our apprenticeship programmes are designed and delivered as immersive, role-based learning allowing learners to develop the relevant skills for their role, their teams and organisation.
Nicholas has already been able to apply some newly acquired skills within the business and also looking forward to some of the more technical modules coming his way.
"By covering the fundamental side of data science, namely, the more applied areas of Python in respect to data science, I saw a very quick return to when this knowledge became needed. As I venture into ever more advanced exigencies of the subject, it will give me an edge in being able to supply more optimised ideas. I'm really interested in recommender systems. This is a key area for the BBC and Datalab, getting the most value from content."

Nicholas Orford-Williams, L7 AI Data Specialist Apprentice
If you're interested in learning more about the L7 AI Apprenticeships programme for yourself or your team, get in touch by providing your details in the form below.
Register your interest
Fill out the following form and we'll email you within the next two business days to arrange a quick call to help with any questions about the programme. We look forward to speaking with you.