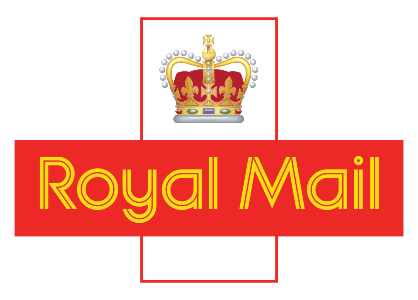 I wanted to learn Python as I've always used Excel in my job but I was getting more and more frustrated with the amount of time it takes to do stuff as it's not really designed for huge datasets. Also, I wanted to get a qualification for something I'm doing and enjoying in my job at the moment.
Benjamin Groves, L4 Data Analyst Apprentice
A key factor in the Royal Mail's data transformation is providing its customers with solutions that improve their experience with the company and boost response rates for customer service.
Whilst these processes are put in place for its customers, the organisation has made it priority to equip its employees with the necessary skills to drive that strategy.
In 2020, Benjamin Groves a Commercial Modeller at Royal Mail decided to upskill in Data Analysis via the L4 Data Analyst Apprenticeship. This programme equips learners with an advanced skill set to empower them to extract, manipulate and visualise data, enabling organisations to answer complex questions and drive strategic value. The programme is designed and delivered as an immersive, learning programme with work-based projects which allows learners to develop skills relevant to their role and the organisation.
Why an Apprenticeship was the best choice for this experienced professional
His decision to do the programme centred on acquiring a data analyst skill set that he knew would help him improve work processes and efficiencies at a faster rate.
The course is taught via a blend of immersive teaching, online study on EDUKATE.AI and a hackathon-style bootcamp which simulates real-world events.
"It's a great way to learn by using EDUKATE.AI, it really has helped me and the teaching aspect has been really good. But I would say the most important thing about improving programming skills is to get them into your daily life to get better and better."

Benjamin Groves, L4 Data Analyst Apprentice
Applying new skills to valuable business projects
In addition, Benjamin mentions that the insights derived from one of his Work Based Projects has been well received by stakeholders within the business, highlighting the impact and value of having these skills across the organization.
"It's due to the reporting that these discussions are being held about when stores should open or close to better the customer experience. That's so cool."

Benjamin Groves, L4 Data Analyst Apprentice

Benjamin is currently halfway through the programme and believes more people could benefit from data analyst skills.
"If you're working with data on a daily basis, then this apprenticeship will help you to analyse data using Python, which is a really great tool for a data analyst looking to drive commercial value through data"

Benjamin Groves, L4 Data Analyst Apprentice
Benjamin's line manager is also seeing the benefits of Python being used within the team.
"The skills being taught by this apprenticeship allows us to use Python as a tool which means that as a business we can now develop and use the data to form trend analysis to determine if there are issues and problems in our pipeline and where to focus improvement activities"

Benjamin's Line Manager, Angus Taylor a Commercial Reporting Manager at Royal Mail
Learn more about our different apprenticeships in data science and AI.