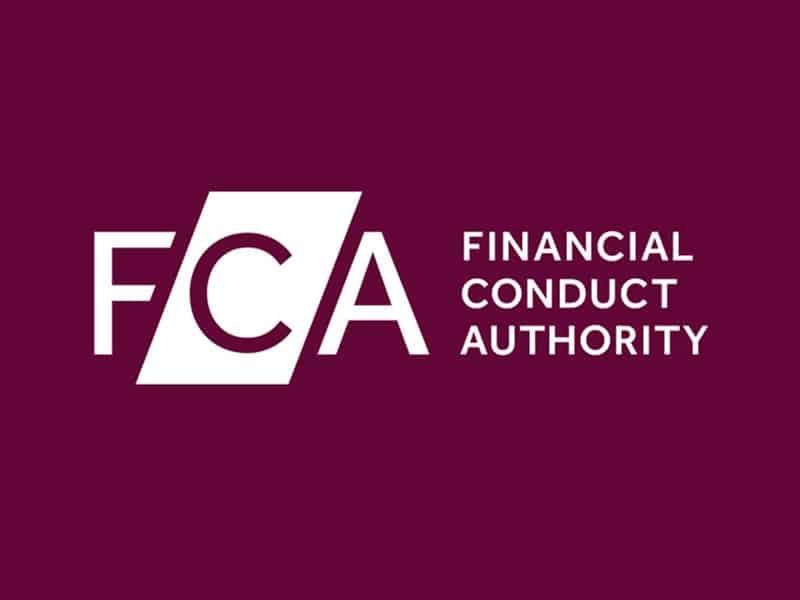 I've been recently promoted to a Technical Specialist role within our Advanced Analytics and Data Science Unit. The value that the projects I developed at the FCA as part of the Level 7 apprenticeship assisted me in this preparation
Kevin Cassar, Technical Specialist in the Advanced Analytics and Data Science Unit of the FCA
The Financial Conduct Authority (FCA) regulates financial services firms and financial markets in the UK. It was set up in April 2013 to ensure that financial markets work well for individuals, for businesses and for the economy as a whole by regulating the conduct of around 50,000 businesses, prudentially supervising 48,000 firms, and setting specific standards for around 18,000 firms.
In this case study, we sit down to have a chat with Kevin Cassar, a Technical Specialist in the Advanced Analytics and Data Science Unit of the FCA. He recently became the first learner in the country to complete the Level 7 AI and Data Science apprenticeship with an impressive and well-deserved Distinction grade. Not only this, he also recently took home the AI Data Specialist Apprentice of the Year award at this year's IT and Digital Apprenticeship Awards.
In the full interview below, find out how Kevin has deepened and strengthened his data science skills and knowledge to complement his background in mathematics, statistics and business management.
An interview with Kevin Cassar - AI Data Specialist Apprentice of the Year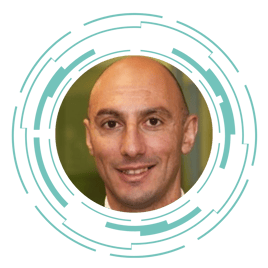 Hi Kevin. To begin, can you tell us a little bit about the FCA and how your role fits in there?

The FCA is one of the UK's financial regulators, and our three primary objectives, which are outlined within the Financial Services Market Act 2000, are to provide UK consumers financial protection, ensure that financial markets operate in an integral way, and work to promote competition.
With more than 50,000 firms to supervise, this is not an easy task and this is where we use data science to give us that cutting edge to optimise our resources. My Level 7 apprenticeship was aligned to achieve this, develop AI algorithms that use data to identify which firms could pose harm, so that we focus resources in mitigating these harms.
How would data be involved in your day-to-day activities at work? Could you give an example of the typical things that you would do on a daily basis with data?
As part of our day to day work we need to understand trends using large volumes and different varieties of data. This analysis then helps us in identifying key risks and assisting colleagues from front line supervision in talking and mitigating these potential harms.
👉RELATED READING:
And what was it that made you want to strengthen and deepen your knowledge around AI and data analysis and science?

Yeah, it's quite simplistic. I have a Maths and Statistics degree and I'm very familiar with the science and algorithms used in AI. During my current and previous roles I was responsible for using AI to develop ways of addressing business needs and the coding side was implemented by dedicated teams that I managed. I wanted to gain a more robust and closer understanding of how the end to end solutions [the coding aspect] were being implemented.

What were your key motivations for taking on the AI and Data Science apprenticeship?

My story could be slightly different to others. I was reading a Master's degree in AI at one of the Russell top 20 universities before I began the apprenticeship. When I joined the FCA, I had already finished three modules (all with distinction grades) but there were a couple of reasons that prompted me to move to the Level 7 AI and Data Science apprenticeship:



1. Opportunity to directly implement knowledge for the organisation.


If I kept on down the academic path, that would have been a bit difficult because at the FCA, most of the time we can't share data outside the organisation. Having the ability to develop the Level 7 project within the organisation was something that was very attractive.

2. Course fully funded by the government scheme


The cost of a Master's degree could easily reach £18,000. With the current cost of living and other family related financial demands, this apprenticeship route presented a very attractive and convincing financial argument.


What, if anything, has surprised you about the apprenticeship? And I suppose, learning this way as opposed to traditional university education?

There were two good things which surprised me, one of them is the hands-on application of the course contents. Although we learnt the theory and concepts, our assignments were extracted from real world scenarios. For example, one of the Neural networks assignments was related to building a model of predicting the customers that will default on their revolving credit (credit cards). The data was anonymised but it was a real case.

The second surprise factor was the support provided and ease of interaction with Cambridge Spark personnel. Every time I sent an email or a Slack message to my tutor or coach, I always had a reply within 24 hours! Unfortunately, when I was reading other online degrees, the same level of support was not provided. There were times when the response time was as long as two weeks.

👉RELATED READING:
What did you enjoy most about the apprenticeship?
What I liked most is the applicability of the course contents. The course didn't just delve into the maths and theory behind it, but it also showed us how to implement the contents in practice. Tuition was conducted through pre recorded videos and lectures and assignments. The transition from paper and theory to actual real life implementation is a big distinguishing point.
Looking down the road, how do you think that the apprenticeship will help with your continued professional career development?
I think the apprenticeship qualification is very complimentary to what I already bring to the table. I've got experience of managing various teams, I understand the mathematical background as well as I gained financial and risk management business acumen through previous roles. The part that was complementary to my skills was the coding implementation aspect. Following completion of the Level 7 apprenticeship I now have a more far reaching holistic skill set.
In terms of my process, I have been recently promotion to a Technical Specialist role within our Advanced Analytics and Data Science Unit. The value that the projects which I developed at the FCA as part of the Level 7 apprenticeship assisted me in this preparation.
Develop your data science skills with Cambridge Spark apprenticeships
At Cambridge Spark, we strive to enable organisations to achieve their business goals by educating their workforce in data science & artificial intelligence. In addition to the Level 7 AI and Data Science apprenticeship mentioned in this case study, we also offer several other data skills apprenticeship programmes to match any level of interest and ability.
And if your company doesn't meet apprenticeship requirements, we also offer corporate training courses such as our Data Fluency for Leaders course, our Data Analysis Foundations course and our Digital Leader Executive programme.
What to find out more? Fill out the form at the bottom of the page and one of our consultants will contact you directly to answer any questions you may have.
Read more apprenticeship case studies
Check out some of our other case studies exploring the impact of our apprenticeships for employees across industries and business sectors.
Register your interest
Fill out the following form and we'll email you within the next two business days to arrange a quick call to help with any questions about the programme. We look forward to speaking with you.