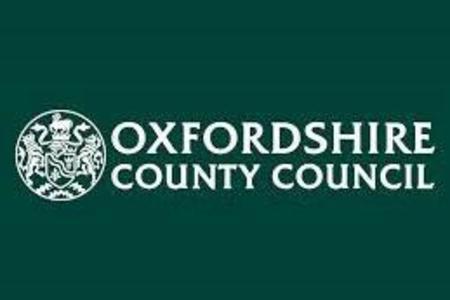 I would recommend Cambridge Spark over anyone else because you guys actually want to make sure that we understand what we're being taught and that we're able to apply it to our businesses and see some actual return on investment. It's a big thumbs up from me!
Jamie Kavanagh, Intelligence Officer and Insight Analyst at Oxfordshire County Council
Jamie Kavanagh is a Risk & Intelligence Officer for the Fire & Rescue Service of Oxfordshire County Council. His role involves analysing Fire & Rescue Service data to create intelligence reports to give senior stakeholders the information they need to make informed decisions for the good of the community.
Jamie recently achieved an impressive Distinction grade in our Level 4 Data Analyst Apprenticeship. In the interview below, we chat through Jamie's experience's on the programme - from beginning the apprenticeship with zero experience with data, right through to today where he is about to begin a new role as an Insight Analyst with the Oxfordshire County Council Fire & Rescue Service.
An interview with Jamie Kavanagh, Level 4 Data Analyst apprentice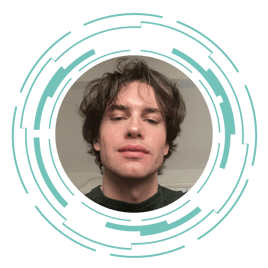 Hi Jamie. To begin, can you tell us a little bit about how your day-to-day role involves data?
Sure. Typically, my workload revolves around different projects. I have a lot of different meetings that I sit on with various different types of stakeholders. For example, we have a protection team whose job it is to make sure that our commercial bases are completely covered, so that's all of our commercial buildings across Oxfordshire, helping with those businesses to meet our fire safety requirements as the fire authority within the county.
To give an example, let's say the protection team saw that they had a lot of arsons recently across the county, my job would then be to have a look at our data and see whether or not we have lots of trends, go into our systems and try and find out where those incidents are occurring and look at the narrative of the data.
I would be the one to make those recommendations based on that data, which involves extracting data, creating those figures, visualisations and then writing up a report with recommendations. That's my typical sort of day. It's a strange one in that these types of activities aim to make us as redundant as possible as a service!
What were your key motivations for taking on the Level 4 Data Analyst apprenticeship and what did you hope to gain from it?
Before I came into the current role that I'm in now, I was working with the fleet department of the fire service and our data literacy levels were distinctly lacking. We had tons of data that we wanted to make use of, but we didn't have anyone within the department or really within the fire service who had the skills to properly analyse it.
That was really frustrating for me because I was in charge of all of the systems and making sure that projects were taken up the pipeline and then all the way to delivery. It bothered me that I couldn't do what I wanted to do, so when the pandemic hit and I had just gotten into the new job, I decided to look for ways to upskill, prompted by a bookclub I had joined where I had read a book about data which I had found really interesting and potentially something that could help me at work.
I spoke to the head of apprenticeships within the Oxfordshire County Council and their go-to apprenticeship provider at the time wasn't really great but after some further research I found Cambridge Spark and following some initial conversations, I had a really good feeling about it.
The reason that I came onto a data apprenticeship was I was keen to make our biggest weakness an asset to us.
Fast-forward and I'm now the go-to apprenticeship person at work and I've been sending people to Cambridge Spark non-stop since I finished my apprenticeship, so it's quite cool!
👉RELATED READING:
We love to hear it! Could you tell me about your experience of undertaking the apprenticeship and what modules have you enjoyed or have helped you the most at work?
Being completely honest, when I started the apprenticeship and started learning how to code, it was something that I'd never done before and so there were a lot of times when I was pulling my hair out and screaming I don't get this! It was almost like there was a bit of a wall that I had to break through and what really puts Cambridge Spark into a whole different league, is that I would go to Ellen who was my coach, I'd go to all the different tutors and say 'I need a little bit more support and a little bit more help' and that support and face-to-face communication were thing that really helped me to get rid of all the angst, to continue to try my best and then go back and redo things.
Once I learned that was the process that I needed to take, it became a real joy and once I started getting into the portfolio and having conversations with Miran, my data mentor, that really methodical approach was just the best thing for me because I knew that there was a structure that I had to deliver and once I was delivering that structure, I was away!
In terms of the modules that I liked the most, I would say that the initial Pandas and Python coding was a lot of fun. I think for me the SQL module really was my 'a-ha!' moment where I thought, oh, I get this and I'm actually really good at this! So those were probably two of my favourite ones. The data visualisation module was also really interesting and really cool. For me, actually delivering the portfolio was my favourite part of the entire experience.
👉RELATED READING:
Which of those do you think has had the most impact for you at work? What are you using the most?
In my day-to-day I make use of a lot of SQL, a lot of database stuff and also cleansing data... it's difficult to choose which aspect has been most useful because I really have taken all of the modules and run with them.
The way that we've been taught how to code with Python in a Jupyter notebook is something that I still do exactly the same way to this day so that's probably been the most useful for me, having done the Pandas course.
Can you tell me about your experience of using EDUKATE.AI and how has it helped you on your learning journey? Were there any features that you found particularly helpful?
Yeah, I think it's really important to just have a platform to be able to practise because I mean, you can create projects and things like that but unless you get those foundational skills sorted, then it's just not going to work. EDUKATE was really helpful because it would tell you where you went wrong and it would give you feedback.
Having those exercises really encourages growing with those skills, so I would say they've been super helpful. I've done every single one of the exercises and wherever I've been stuck, I could ask the tutors for support and they came back really quickly. I think everybody should have EDUKATE because it's a foundational kind of exercise tool. I loved the fact that everything is on EDUKATE, all of the materials are on EDUKATE, all of the videos, exercises so it's really a one-stop-shop for everything.
👉RECOMMENDED READING:
What did you like most about the apprenticeship?
I think the thing that I liked most about the apprenticeship was when things all fall into place. So, the 'a-ha!' moments where something finally clicks and you feel like a coding genius all of a sudden, that's the best bit for me because once something actually falls into place it just then becomes a part of your knowledge, rather than you having to constantly trawl through Stack Overflow or Google and things like that. So that for me, is definitely the best part of the apprenticeship, once things actually settle and you know things that you didn't know before.
Looking at the impact of your apprenticeship, have you applied your new skills to any particular projects at work and what was the outcome or the impact on the business?
Before I came into this role, we didn't really have a dedicated Intelligence Officer. So I took all of the skills I'd learned from Cambridge Spark and ran with them and I've been really successful with giving good recommendations and producing good reports and delivering really cool projects from start to finish with the senior leadership team. In terms of actually delivering those key knowledge and key behaviours, things like that, I've been quite successful and the impact that I've made is an impact to the local community.
I've used GIS, I've used coding, I've used visualisations to map and model particular areas of risk, and we've gone out and we've actually engaged the community based on the recommendations that I made to senior leaders and that has resulted in a whole slew of reports being published by me to the different stations. So it's a really successful programme and there are lots of other ad hoc projects that I've done, and there are lots of years long projects that I've been a part of. It's about delivering success and also intelligence in a way that people can really understand it.
I think the Data Analyst apprenticeship is a fantastic programme and I think more people should do it. Especially because everything that I do for my job, and everything that we do is for the community. Everything that we try to improve is an improvement that feeds back into the community, which is the start and finish of everything that we do.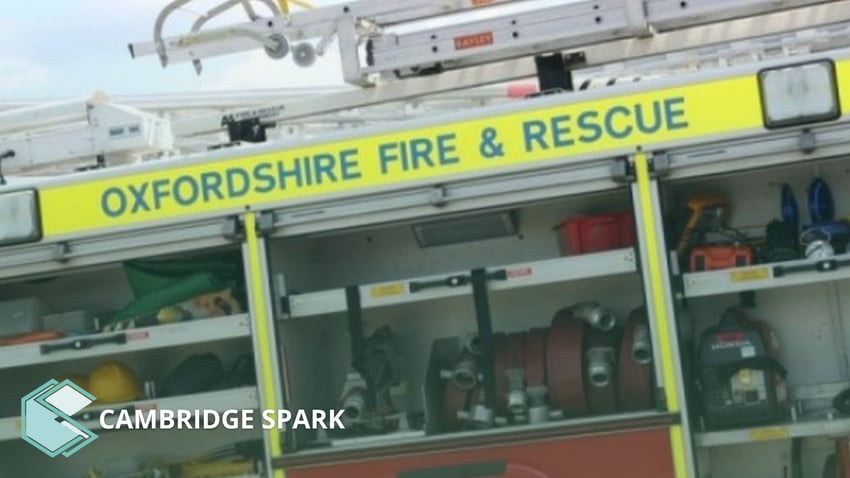 How would you say the apprenticeship is helping you with your professional and career development?
Again, when I first started the programme, I had no prior experience with computer languages, with anything to do with data and now I'm really a high skilled worker and I've parallel moved in my career from a project manager into a whole new career tree that I didn't necessarily think or expect to find myself in but it's something that I'm really good at and really interested in and I think that the apprenticeship has in lieu of doing a university degree has allowed me to move into that.
Since I started this apprenticeship, I've moved into an Intelligence Officer's role, and I will shortly be moving to an Insight Analyst role. It has massively helped in the short term but in terms of the distance, I see myself going into analyst roles and intelligence roles continually.
Looking to the future, I love AI and I love everything to do with development of new technologies and bleeding edge projects. I've thought about doing the the next apprenticeship level up but I think I would give myself a little bit of a break first because it has been intense. But I do see myself going all the way to the very top. I definitely want to continually improve and gain new skills and gain new tools to add to the repertoire.
👉RECOMMENDED READING:
How would you say the apprenticeship is helping you with your professional and career development?
I definitely want to make a really clear point that you guys are really, really good at just taking people from the beginning of an apprenticeship all the way through to the end. All the support that the tutors give, the mentors give, all of the exercises; just that constant level of supervision, that at the same time is not overbearing has been excellent.
That constant level of supervision and a guiding hand is just really the best thing for somebody going through the apprenticeship because there are highs and lows and it does feel a little bit like you're hitting your head against a brick wall at times. Breaking through that wall is really rewarding and actually finishing the apprenticeship is really amazing! It's just given me a great sense of achievement and relief as I didn't even think that I would pass at some points, when ultimately I passed with distinction!
I would recommend Cambridge Spark over anyone else because a lot of other people would just say 'ok, go and read this book' or 'go and read this literature', whereas you guys actually want to make sure that we understand what we're being taught and that we're able to apply it to our businesses and see some actual return on investment. It's a big thumbs up from me!
Ready to start your own data analysis journey?
At Cambridge Spark we offer a range of data science and AI apprenticeships funded by the government's Apprenticeship Levy, as well as a number of commercial training options for organisations who don't qualify for Levy funding.
We cater for entry-level learners curious about increasing their knowledge of and how they engage with data, right through to data professionals keen to advance their careers in data science.
Fill out the form at the bottom of the page and one of our consultants will contact you directly to answer any questions you may have about our full range of training options.
Read more Level 4 Data Analyst apprentice stories
Check out some of our other case studies exploring Level 4 Data Analyst experiences with Cambridge Spark:
Register your interest
Fill out the following form and we'll email you within the next two business days to arrange a quick call to help with any questions about the programme. We look forward to speaking with you.