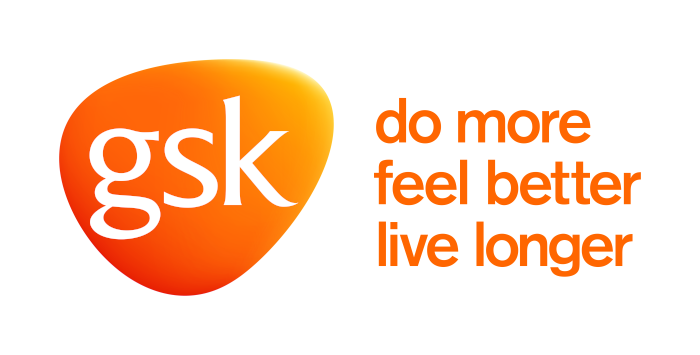 I have really enjoyed looking at the topic of tackling big data, and discussing the future of data as I am looking to be able to tackle data challenges from strategic perspectives for long-term solutions to currently unexplored issues."
Boglarka Nagy, Sustainability Reporting Analyst at GSK
Science-led global healthcare company GSK was one of the first companies to partner with Cambridge Spark as a provider of Apprenticeship Levy-funded data apprenticeship programmes. Since then, our data apprenticeships have been helping the company to deliver on its mission to leverage data for end-to-end business improvements as well as driving innovation opportunities in their various departments.
Our government-funded apprenticeship programmes ensure that GSK employees have the skills to drive data transformation for the organisation, offering development opportunities to those early in their careers, right through to experienced data science professionals across the company.
In this case study, we speak to Boglarka Nagy, a Sustainability Reporting Analyst at GSK who has been undertaking our Level 3 Data Citizen apprenticeship, an entry-level programme designed to teach the core concepts, skills and tools all professionals need to be data-driven and independent in their work.
Check out the full interview below to find out all about Boglarka's experiences so far - why she chose to study with Cambridge Spark, what she hopes to gain from the apprenticeship, how it's helping her with her work at GSK and more!
An interview with Boglarka Nagy, Level 3 Data Citizen apprentice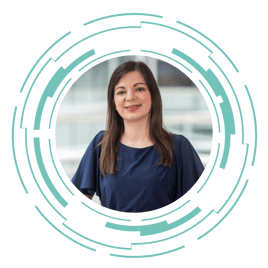 Hi Boglarka! To get started, could you give us an idea of your role within GSK? How is data involved in your day to day activities?
Hi! At GSK I work on Environmental Sustainability data reporting at the enterprise level. Day-to-day, my role directly supports teams with their sustainability data capture, including providing them with data quality oversight, which is a key part of our data management. I then draw out insights from analysis of this data reported, to drive improvement across functions to support our exciting climate and nature ambitions.
What were your key motivations in wanting to take on the Data Citizen apprenticeship with us?
I took on this apprenticeship to upskill for my new data-focused role, having recently finished GSK's future leaders graduate programme. I'm excited to be on the apprenticeship as I can take on and tackle data challenges of increasing complexity with the new skills I learn.
So far, I've really been enjoying the programme and I can really see how it structures and supports my long-term development with the monthly topics and sessions. It's also been great to learn from others via the assignments and feedback.
👉RELATED READING:
What kinds of skills do you hope to gain from the apprenticeship and why?
I'm hoping to (and have been learning!) how I can simplify and automate data reporting, using tools such as business intelligence dashboards for visualisation and excel for data analysis.
Are there any particular programme topics that you are most interested in which will help with your long-term career aspirations?
The topics around data quality and validation have been especially relevant, to ensure the accuracy of our data at GSK. I have really enjoyed looking at the topic of tackling big data, and discussing the future of data as I am looking to be able to tackle data challenges from strategic perspectives for long-term solutions to currently unexplored issues.
What have you particularly enjoyed about the apprenticeship and how has it benefited you?
I have enjoyed the monthly opportunities to join my cohort for seminars on the new topics, and the group discussions we're able to participate in with others. For me, this is really exciting as I have gained new perspectives and knowledge from those in other sectors and industries.
Could you elaborate and explain how these skills are helping GSK to become more sustainable?
Improving my data literacy and upskilling in this area is allowing me to contribute to the continuous improvement of our environmental sustainability data management systems and processes. The apprenticeship has helped me to improve data entry, data checks and has moved me along in the journey to more advanced analytics.
👉RECOMMENDED READING:
Would you recommend this apprenticeship programme to others and why?
Yes, definitely! Enrolling into the apprenticeship allowed me to structure and plan my learning and development in the longer term with SMART objectives, and get support with questions, and coaching from the programme.
Some words from Boglarka's line manager, Guy Wingate, Head of Global Transformation Office, Environmental Sustainability at GSK:
"I am very proud of Boglarka's accomplishments and pending completion of the apprenticeship programme she has undertaken. The apprenticeship has fitted hand in glove with Boglarka's appointment to her current role, helping her develop data skills in a timely manner to meet business needs. It's a great outcome for her personal development and a great outcome for the business where she is supporting GSK's ambitious goal to have a net zero climate and net positive nature across its global operations by 2030."

Guy Wingate, Head of Global Transformation Office, Environmental Sustainability at GSK
Find out more about the Level 3 Data Citizen apprenticeship
Interested to find out more about how your organisation could benefit from apprenticeships in data science, analytics and AI? The Level 3 Data Citizen apprenticeship is perfect for organisations keen to build basic data literacy skills across the workforce and empower the general population to work more effectively with technical data teams.
We also offer more advanced training including our Level 4 Data Analyst apprenticeship, our Level 4 Digital Business Analyst apprenticeship and our Level 7 AI and Data Science apprenticeship for more advanced data professionals.
Fill out the form at the bottom of the page and one of our consultants will contact you directly to answer any questions you may have about our full range of training options.
Read more about GSK apprentices
Check out some of our other case studies exploring GSK data apprentice experiences with Cambridge Spark:
Register your interest
Fill out the following form and we'll email you within the next two business days to arrange a quick call to help with any questions about the programme. We look forward to speaking with you.