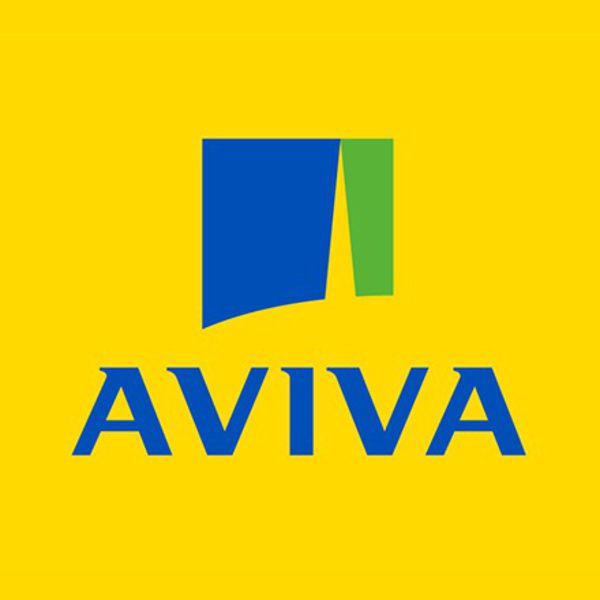 Because I've shifted my career completely to come into data science, getting the opportunity to explore different areas of machine learning and having that time and the guidance to be able to learn all of this has been fantastic."
Jamie Southchurch, Aviva Quantum Data Scientist
Aviva is the largest general insurer, and a leading life and pensions provider in the UK, employing +16K colleagues across the region. The company offers a range of technology apprenticeships to both new and existing employees as development opportunities, including apprenticeships we offer here at Cambridge Spark.
In this case study, we catch up with Aviva Data Scientist Jamie Southchurch, to tell us about his experiences studying on our Level 7 AI and Data Science apprenticeship, and how he is putting the skills he has learned to work in his role at Aviva Quantum - Aviva's specialised data science practice.
A company on the frontline of data science investment
As an organisation, Aviva champions technology, its importance coming central to driving Aviva's business. In their words, keeping up with emerging technology enables them to put their customers at the centre of everything they do – whether that's solving problems or creating innovative new solutions. This focus on technology is accompanied by a thirst to understand and drive value from data to shape the company's ability to compete and grow, making data science a strategic imperative for Aviva.
In order to remain on the cutting edge where data science practices are concerned, Aviva also recognises the need to attract, foster and nurture data science talent within its workforce - which is where we come in.
Forging an AI and Data Science capability partnership
Aviva approached Cambridge Spark seeking an advanced training programme that would offer their data professionals the opportunity to further enhance their skills in artificial intelligence and data science. The Aviva Learning and Development team were keen to find a solution that would incorporate some of Aviva's existing practices, support the ongoing development of their people, and help them to think about the workforce of the future.
Our Level 7 AI and Data Science Apprenticeship fit the bill. It offers a core curriculum providing learners everything they need to thrive in a data science role, as well as specialist elective pathways offering learners the ability to stretch themselves and specialise in new technical areas including MLOps, DataOps, and Advanced Data Science.
Jamie Southchurch, a Data Scientist working in Aviva's data science practice Aviva Quantum, started his Level 7 apprenticeship with us in September 2021.
Deciding to join Cambridge Spark's AI and Data Science Apprenticeship
Jamie had already worked with Aviva for several years and had completed a previous Level 4 Data Analysis apprenticeship when he decided to join the Level 7 (MSc. equivalent) course.
He originally joined the company as a Claims Handler, but having studied engineering at university, Jamie was keen to move to a more technical role. Data analysis roles appealed to him but he felt he lacked the experience he would need in a data-specific role. It was around this time that he found out about Aviva's technology apprenticeships programme. To build up his data knowledge foundation, Jamie enrolled in a Level 4 data analyst apprenticeship which gave him the skills he needed to make the move from the Claims Handling department into Aviva Quantum.
But he didn't want to stop there. It wasn't long before Jamie spotted a new opportunity to advance his data skills even further, by joining our Level 7 AI and Data Science apprenticeship.
The level 4 apprenticeship that I did to start off with was great for giving me a base level of understanding to get a role in Quantum where I am now. But I've always had a mindset of trying to keep learning new things, keep going, and expanding my skills. And then Cambridge Spark's Level 7 apprenticeship came up, which was a lot more focused. It goes a lot more into complicated areas of machine learning, which is exactly the way in which I want my career to move. I think that's really going to help me to expand the types of projects that I can be a part of within Quantum."

Jamie Southchurch; Aviva Quantum, Data Scientist
Learning the skills to pivot a career
Deciding to move into data science via apprenticeships has accelerated Jamie's career progression, taking him to places he hadn't previously imagined or anticipated. We asked Jamie to detail some impressions of his journey on this Level 7 apprenticeship so far:
Back when I did my degree, I had one idea of what I wanted to do. But then you hit the real world and reality sinks in and it's not exactly what you thought it was going to be. I never thought I would work in insurance. But then these apprenticeships come along and you see something that you are interested in, and you can change the direction of your career, which is a lot harder to do without that guiding hand on your back."
Immersing himself in the study of machine learning has been particularly enjoyable for Jamie:
The fact that I'm getting the opportunity to explore different areas of machine learning in data science and that I have the time to do that because I've shifted my career completely from one direction to another to come into data science and it's something that really interests me and having that time and the guidance to be able to learn all of this has been fantastic."
Of course, committing to study on a Master's level equivalent apprenticeship has not been without its challenges, but Jamie has felt supported at each step of the process.
I've recently become a Dad, my son is 10 months old at the moment, so balancing work and studying and having the family as well - that can be tricky at times! But one of the great things about the way that Aviva and Cambridge Spark do the apprenticeships is that we are given 20% of our working hours to do it, and there's no pressure on me from the Aviva side to use up that time for work. So that's time that I have for myself to study during working hours."
Even though Jamie is still only in the early stages of his apprenticeship, he has already been able to implement some of the skills he's learned to make an impact at work:
In the work that I'm doing at the moment, I have been able to implement a lot of Python and some of the logistic regression, early machine learning. One of the good things of learning alongside working is reaffirming and boosting my confidence around the basics of machine learning. Where previously I'd learned a lot of the early machine learning concepts myself, from Googling and Stack Overflow, I may have missed some of the important points of why/how certain things work. I think having that real basic first principles understanding can help you if you're finding problems with the way that one of your models is working. You can go actually, right well why isn't that working?"
To conclude, an all important question, would Jamie recommend Cambridge Spark's Level 7 AI and Data Science apprenticeship?
Yes, definitely! The fact that I'm supported through it by Aviva, with the fees coming from the Apprenticeship Levy and I'm given that time during working hours, makes things feel so much better and less pressured. Then, because the project that we're doing as part of the course is a work-based project, I can see the impact of what I'm learning directly at work."
Ready to advance your data science career?
Cambridge Spark are currently enrolling for the next cohort of Data Apprenticeships. Use the form below to contact our team and find out how we can help your organisation to build data capability.
Register your interest
Fill out the following form and we'll email you within the next two business days to arrange a quick call to help with any questions about the programme. We look forward to speaking with you.