Webinar: Digital Careers in Healthcare - Retaining Talent with Training
Cambridge Spark /
November 14 2022 /
1 minute read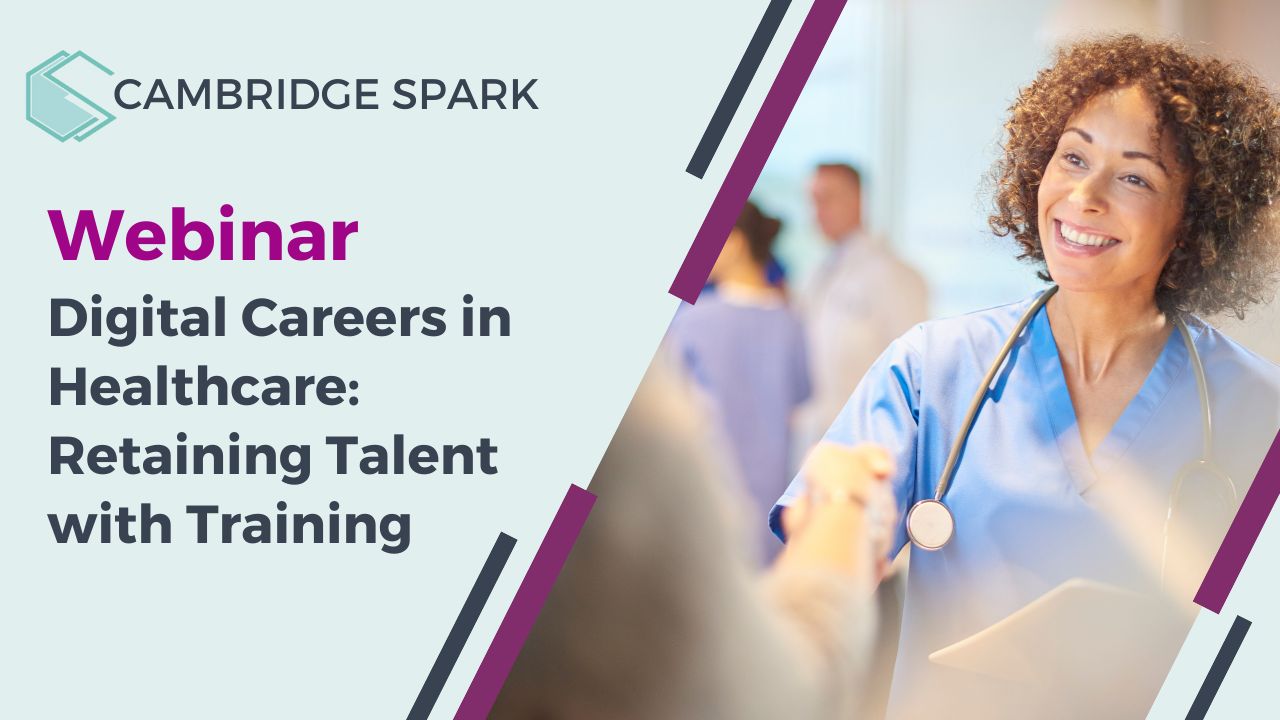 Training is frequently mentioned as a significant incentive in a professional's career and should be viewed as a vital aspect of development conversations, as stated in the NHS Employers 2022 handbook - Improving Staff Retention.
As a result, when training is provided, employees feel invested in, engaged with, and devoted to their careers. In an organisation as large as the NHS, it is becoming increasingly important to assist professionals in developing their skills, with data being one of the primary areas of focus and popularity.
With 'digital transformation' at the forefront of change, we've gathered various programmes to assist technical leaders in upskilling and retaining employees in digital and data capabilities.
This webinar, hosted by Cambridge Spark and featuring guest speakers from Health Education England and the Health Project Change Association (HPCA), will cover current training and apprenticeship programmes, how they might benefit your teams, and examples of how this has helped others.
The importance of data within the NHS
Careers & retention
How training can help retain talented people
The benefits of apprenticeships
The future of training in the NHS
Who should join this webinar?
CDO's, CIO's, CFO's & other technical leads looking for upskilling or reskilling opportunities to help grow & retain talent
Professionals leading digital transformation projects
HR & L&D Professionals that want to understand what's available for those looking at data careers
This webinar will take place Thursday 8th December, 12pm-1pm