Meet Matt: Our New Digital Marketing Analyst
Cambridge Spark - Data Science Courses /
August 02 2019 /
3 minute read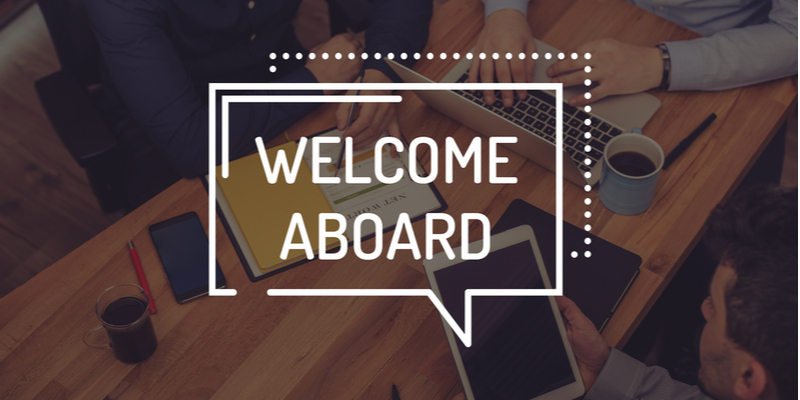 Matt joined Cambridge Spark's commercial team in Cambridge to work on the digital marketing strategy for the business, including social media management and content curation.
Read more about his first impressions of the company and about his experiences so far.
Tell us a little bit about yourself and your background
I was born in Cambridge but spent the majority of my childhood growing up in Henley-On-Thames, Oxfordshire.
After finishing my studies at The Henley College, I worked hard to save up money to fund a gap year which I spent travelling around New Zealand, Australia, Bali, and Thailand. It was an incredible and eye-opening experience and sparked a passion for travel.
Post travels, I returned to Cambridge and started a four-year course at Anglia Ruskin University studying for a degree in Marketing. I was lucky enough to get an internship, in between my second and third year of University, with a hospitality company where I worked as a Marketing Assistant.
Whilst in my final year of university, I applied for the graduate digital marketing position with Cambridge Spark and started in my new role in the Summer of 2019.
In my spare time, I like to play sports, travel, cook and read. In the past, I played a lot of rugby, tennis, surfed and skied. Now I do what I can in the evenings and on weekends.
From meeting a few of the team, they seemed like a really down to earth and interesting group."

What made you decide to join the Cambridge Spark team?
As I was coming up to the end of my studies in my final year of university, I was excited at the prospect of taking the theory that I had learned in my time at University and putting it into practice in a technology start-up.
I was looking for an opportunity to learn and progress in my marketing career. I saw the Cambridge Spark position and felt drawn to the sound of it. After a bit more research, I felt like Cambridge Spark was the right place to work.
After a few stages of the application process, I became even more excited at the prospect of landing a job with Cambridge Spark. My interview was hosted by Dan, the man behind Cambridge Spark's marketing success, and Jules, the Apprenticeship & Talent Manager. They were very welcoming and made me feel comfortable very quickly. After chatting with them, I met the CEO, Dr Raoul-Gabriel Urma, and Commercial Manager, Tony. From meeting a few of the team, they seemed like a down to earth and interesting group. I felt like I would fit in well.
Cambridge Spark sounded like it was moving forward at quite a pace and the company was going from strength to strength. I was looking for a company that would allow me to develop and learn in the role and it became obvious that this was also a goal of the company, which appealed to me a lot. This finalised my decision in joining the Cambridge Spark family.
I have enjoyed the ethos of knowledge sharing. No matter which area you work in, everyone is happy to take time to explain/teach something you may not understand."
What were your first impressions on joining the commercial team in Cambridge?
My first impressions of the commercial team were that everyone was super welcoming, very friendly and keen to get to know me. I got an awesome welcome pack on my first day, and after my first week, I found I was bragging to my friends and family about the awesome company I had joined.
In my second week, I encountered my first 'global' business meeting. This involved meeting the London-based technical team and catching up with what's going on across the company.
I have enjoyed the ethos of knowledge sharing. No matter what area you work in, everyone is happy to take time to explain/teach something you may not understand. It was great to meet like-minded individuals who are not afraid to work hard but also know how to have a good time and I am looking forward to what the future holds.
We're happy to announce that Mathew Williams joined the Cambridge Spark family this week as Marketing Analyst within our Cambridge-based Commercial team. We hope you have a great first week, Matt! #CambridgeSparkCareers #Marketing pic.twitter.com/lrhj1oX1sB

— Cambridge Spark (@CambridgeSpark) July 3, 2019
What did your first week look like?
In my first week at Cambridge Spark, I started with going through the basic health & safety and HR stuff (as you do with any new job). Then I met with each member of the team to have a quick chat and find out what they do, which was good in getting to know everyone and figuring out my points of contact, for different aspects of the job.
I also spent the week shadowing my colleagues and familiarising myself with the new systems and processes as well as all our different products. The first week was also a chance for me to figure out exactly what my job would entail.
Three words to describe your journey with Cambridge Spark so far and why you chose them?
Exciting - being such a fast-paced company, I find no day or week is the same at Cambridge Spark. That's what makes it such an exciting place to work. Everything is looking bright for the future and it's good to know I'll be a part of that.
Refreshing - After learning the theory at University, it has been good being able to put that knowledge into practice within a real-time working company and seeing the progress and effects that these efforts have across the business. I have had opportunities to voice any ideas which have been received well and taken on board for review.
Challenging - I've worked with colleagues across different areas of the business - helping to make a direct impact to the business as part of a couple of project-focused teams. It's been challenging but I've enjoyed every project I've managed to work on so far!
Think you have what it takes to join our team?