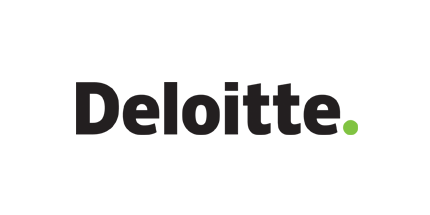 At Cambridge Spark, you have really exceptional trainers who are specialists in the field. We can definitely trust your team and your expertise. There are always new algorithms and tools coming out that we need to learn about and these courses help us understand the fundamentals then dig deeper.
Fei Liao, Technology Consulting Analyst at Deloitte
The training course we ran with Deloitte was the Neural Networks and Deep Learning short course.
Get in touch with us to learn more about the course!
How can consultants make use of Data Science?
New research and technologies are continuously emerging in the fields of big data and data science. To keep up to date with the latest advancements, Deloitte chose Cambridge Spark to provide on-site data science training for their Consulting Analysts.
The intensive course equipped analysts with Deep Learning, Natural Language Processing and advanced analytical skills to use with their client projects across healthcare, life science, retail and industrial products.
"I focus on delivering data driven solutions to clients, most recently for the cognitive and robotics automation projects. Deep Learning and neural work are such hot topics in this field, so myself and my colleagues need to keep up with these new advanced technologies. I've been really looking forward to this training to learn more." says Fei.
Case Study: Deloitte's Deep Learning and Natural Language Processing training and business outcomes
Cambridge Spark's project-based training provided an effective solution. Delivered in-house at their London office, the one-day Deep Learning and NLP course combined a series of short lectures to present the theory followed by practical sessions to ensure individuals develop an in-depth understanding about how and when to apply each model.
Our personalised, project-based approach
"There is a good balance of theoretical explanations, discussions around the algebra and math, and applied exercises using Jupyter notebooks." says Fei. "We received really well structured code in Jupyter notebooks that we could go through at our own pace to see how each model actually works. It was really well explained by the trainers as the training progressed."
Course delivery and assessment is provided using the Cambridge Spark Knowledge Assessment Teaching Engine (K.A.T.E.®) an automated learning system to provide instant personalised feedback to learners. "I really like K.A.T.E.®, it's a friendly name, it's easy to use, and it integrates essential industry tools such as Git to organise your code, manage scripts and make use version control systems." says Fei. "The exercises using K.A.T.E.® helped me prepare for the training and catered to all levels — from testing your knowledge on Python functions and best practices, as well as covering libraries like numpy and pandas. Then in the bootcamp you learn the theory and how to apply the tools — the training is where everything connects up."
Our on-site training outcomes
Over two years, we have worked with Deloitte to build internal data science expertise they can bring to new projects and client offerings.
We have a good relationship with Cambridge Spark , last year we ran the Machine Learning Bootcamp in Python. The course received really good feedback from attendees and we have continued to do great stuff together.
Interested in training for your teams?
Whether you're looking to train 5 people or 100 people, we have a variety of scalable training solutions to help you address a wide spectrum of training needs within the fields of Data Science, Artificial Intelligence, or Software Engineering.
Please contact us with your details and any known requirements. We'll then get in touch and guide you through every step of the way.