Webinar: The Impact of Data Apprenticeships in Healthcare
Cambridge Spark /
January 04 2023 /
1 minute read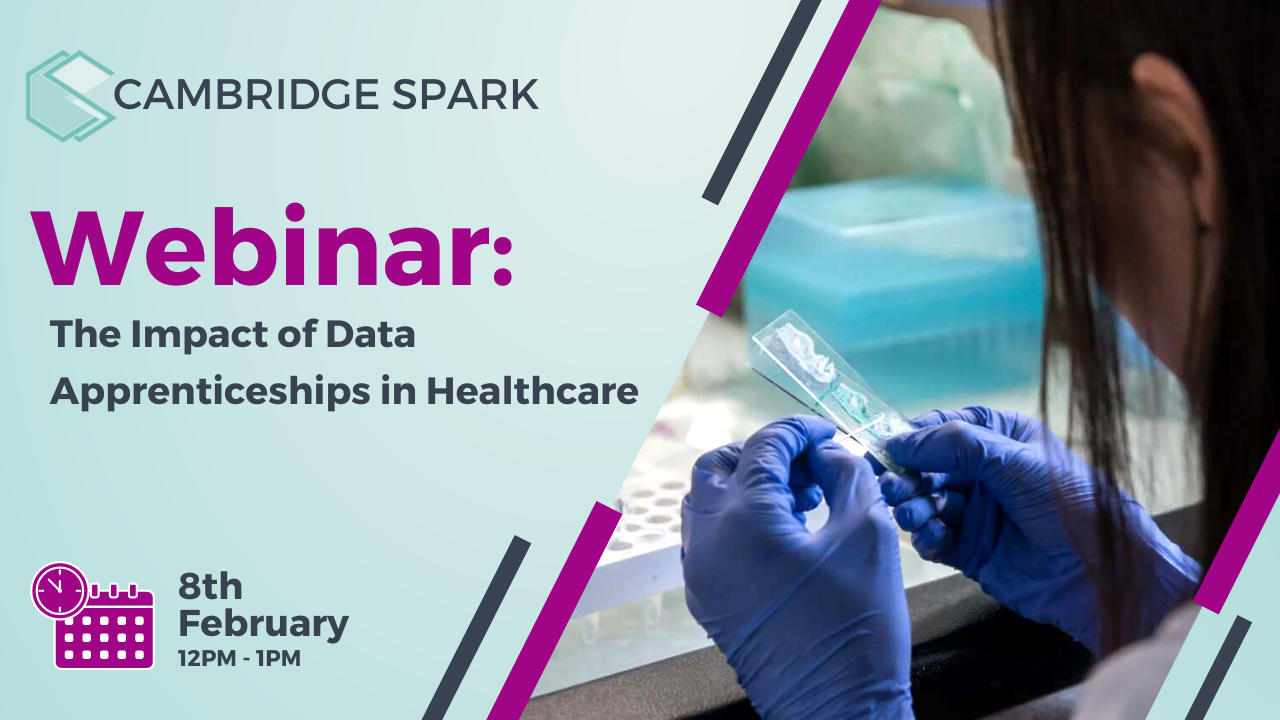 What impact can data apprenticeships have on healthcare?

How about extracting data from 200+ hospitals and identifying and solving challenges around bed capacity? Or achieving a 77% reduction in dropped operations by collecting and analysing theatre utilisation data?

These are true examples of impact delivered by two apprentices working in the NHS and learning on the Data Citizen and Data Analyst programmes, respectively.

Apprenticeships, as we know them today, are long-term training commitments for new and existing employees. They offer a variety of levy-funded training programmes that enable employers to foster a workforce consisting of highly skilled and engaged talent.

Within the NHS, digital skills are becoming increasingly important to an employees 'core competencies'. And with estimated cuts in NHS funding of £4 - £9.4 billion this year alone (NHS Confederation), healthcare providers can't afford not to take full advantage of the publicly funded data apprenticeships available.

Join Cambridge Spark with guest speakers from Health Data Research UK and the The Population Health Data & Analytics Centre of Excellence (PHDACoE), for a free webinar where you'll discover the impact of data apprenticeships in healthcare and the potential that data skills hold for the future.

This webinar will be recorded using MS Teams.
Webinar Agenda:
What is an apprenticeship?
How has data impacted healthcare?
Case studies - the impact of data apprenticeships in healthcare
How data skills could help the future of the NHS
Q&A
You might enjoy this webinar if you are a...
Professional taking part or leading a digital transformation project
Technical lead looking for upskilling or reskilling opportunities to help grow & retain you and your team
HR or L&D professional who wants to understand what avenues are available for those considering data careers
This webinar will take place Wednesday 8th February, 12pm-1pm
Register for the webinar: