Webinar:

L7 AI Apprenticeships for Data Science & Machine Learning
Cambridge Spark - Data Science Courses /
October 13 2020 /
1 minute read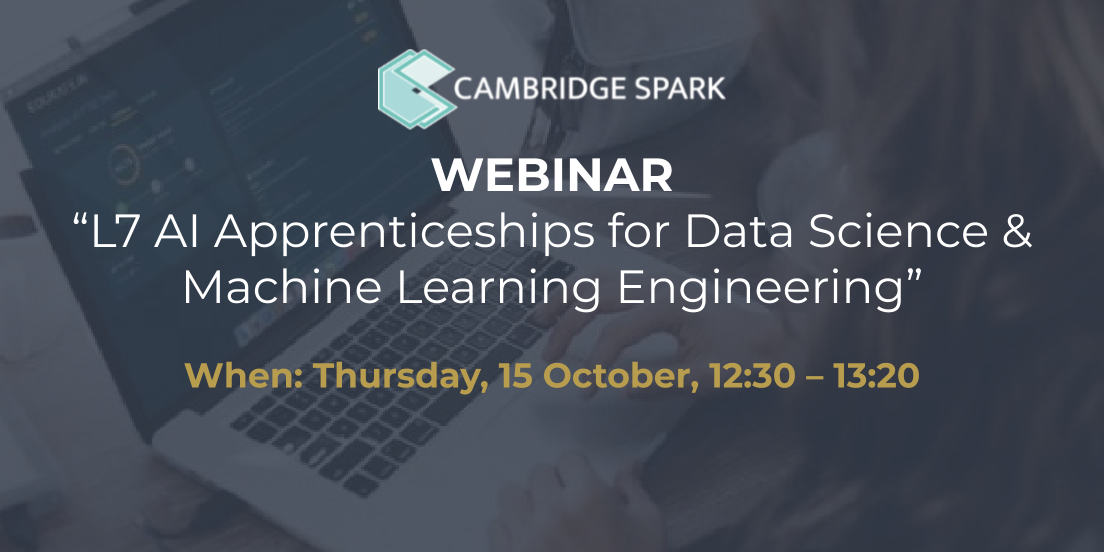 Join us on Thursday 15th October to learn more about our L7 AI Apprenticeships for Data Science and Machine Learning Engineering.
Over 15 months, learners will attain the applied skills needed to discover and devise new data-driven AI solutions, automate and optimise business processes, and support, augment and enhance human decision-making.
Date: 15th October Time: 12:30pm-13:20pm
This Webinar has now been delivered.
Who should join this webinar?
Anyone looking to upskill into a Data Scientist or Machine Learning Engineer role
Anyone who wants to learn more about the programme for themselves or their team
This webinar will cover:
The L7 AI Apprenticeship curriculum
How you can get training while on the job, 100% funded by the UK government
Subscribe to Our Newsletter
Subscribe now to receive our bi-weekly Data Science newsletter featuring industry news, interviews, tutorials, popular resources to develop your skills and much more!