IMC

Trading Workshop - 24 October 2020
Cambridge Spark /
September 07 2020 /
2 minute read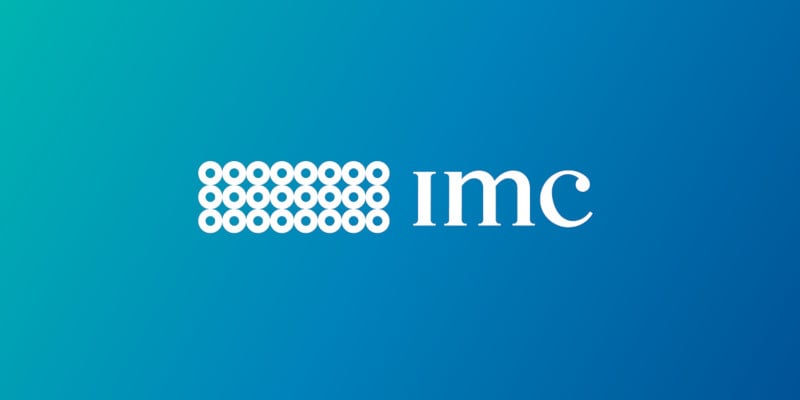 Free Student Event | Saturday 24 October 2020 | Online
Overview
Real-world Quantitative Finance in Python
IMC Trading is looking for bright and driven undergraduates with experience in Python who are interested in a career in trading to join the online IMC Trading Workshop.
During the workshop you will:
✓ Work on a live trading competition with the help of IMC traders, with a prize for the top performing strategy. Previous prizes have included a top-of-the-range drone and an all-expenses-paid weekend trip to Amsterdam
✓ Speak with IMC traders and quants to find out about work and social life in Amsterdam with a career at IMC Trading
✓ Learn about different key concepts in quantitative finance including European and American options and their relationships, Black-Scholes model, Greeks and implied volatility
✓ Apply what you have learnt and implement your own trading strategies in Python with guidance from IMC traders and quants
Topics covered include
The workshop will teach you key concepts needed to succeed in a career in trading, including:
An introduction to financial markets, the concept of market making – as well as the basics of order books and options pricing
Properties of prices and returns time-series
Risk-neutral pricing and replication
European and American options and their relationships
Black-Scholes model, Greeks and implied volatility
Option market making, dynamic hedging and risk management
Implied volatility smiles
Join the team
When and where
Saturday 24th October 2020
Online (Zoom)
Limited number of places available
Applicants must pass a short Python project on EDUKATE.AI®, complete pre-reading and pass a short phone interview
How to apply
Complete registration by the 18th September
Complete the EDUKATE.AI® Python project by 30th September
Short phone interviews will be w/c 5th October
Students undertaking an analytical/quantitative degree with Python experience are welcome to apply.
Applicants must be studying at a UK university.
Apply for a place now
Due to high-demand, places will be allocated to applicants on a first-come, first-served basis, upon completing the EDUKATE.AI® project and passing the phone interview
About IMC
IMC is a market maker and one of the world's leading trading firms. For three decades IMC has provided liquidity to the financial markets globally. Specialised in algorithmic trading and advanced technology, we set the pace for the evolution of market making.
Cutting-edge technology is at the heart of all we do. We put it to work in the markets that define our world. More than 700 people from many nationalities, work across offices in Amsterdam, Chicago and Sydney. Technologists and traders team up to explore, design and develop the software, hardware, advanced networks and algorithms that drive our trading strategies.
What does this mean for you? The chance to join a multi-national, multi-cultural team of exceptional individuals, focused on making IMC the world's best trading firm.