Cambridge Spark Alum Takes Home IT Apprentice of the Year Award
Cambridge Spark /
November 10 2022 /
1 minute read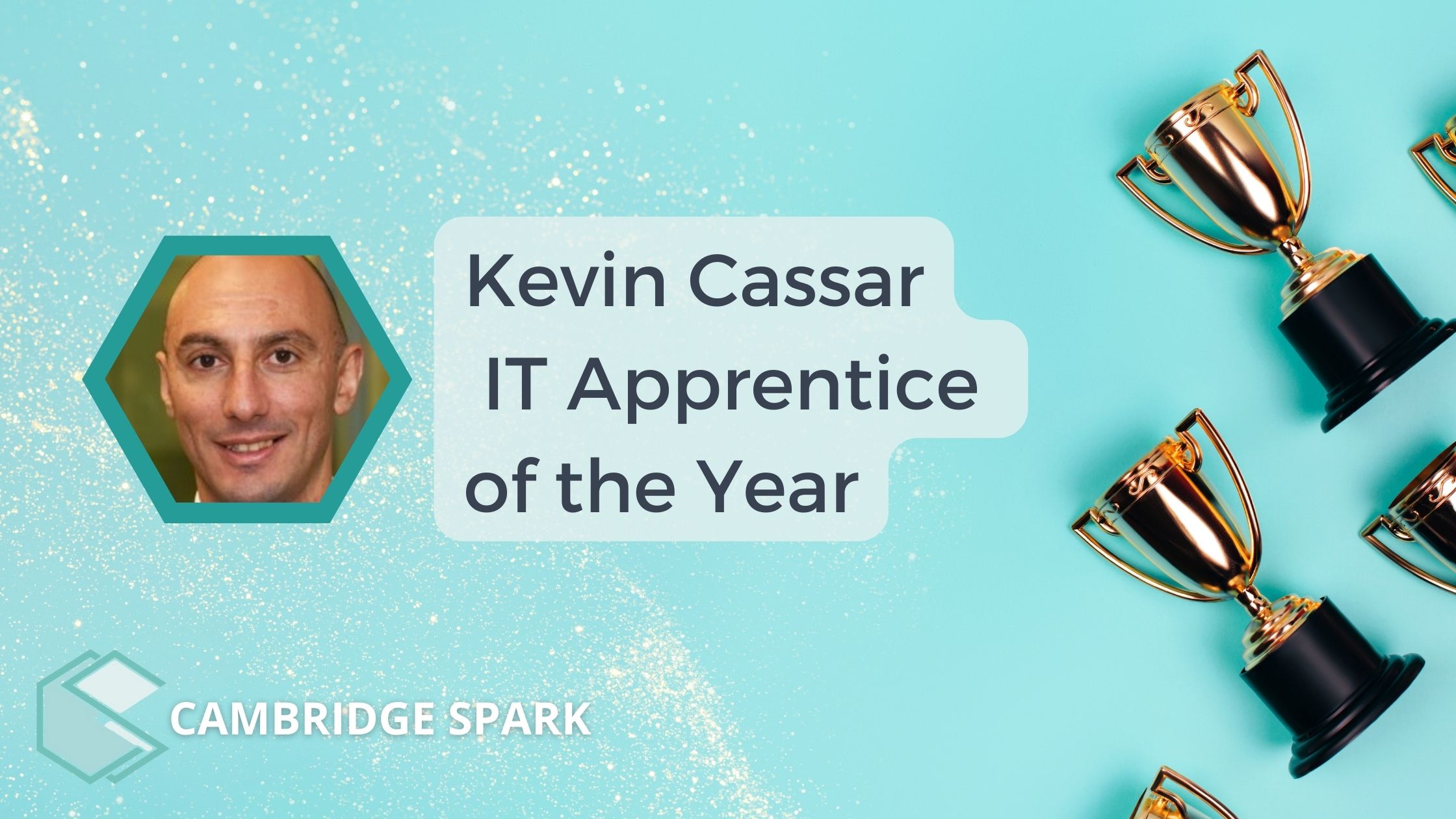 It is our great pleasure to announce that our Level 7 Data Science and AI apprenticeship achiever Kevin Cassar was awarded IT Apprentice of the Year at last night's UK IT Industry Awards. This is Kevin's second award this year, after winning AI Data Specialist of the Year at the Inaugural BCS IT & Digital Apprenticeship Awards back in July.
Not only this, Kevin also became the first apprentice in the country to pass the Level 7 AI and Data Science apprenticeship with Distinction and we couldn't be more proud! 🎉

Here's what Kevin had to say on his achievement:

I am truly honoured by the award at this years' UK IT Industry awards ceremony and a separate one awarded by BCS, The Chartered Institute for IT earlier this year. Both were delivered in recognition for the value that the data science projects I pioneered added to the FCA and the UK financial ecosystem. The projects were part of the Level 7 apprenticeship in AI endorsed by BCS.

I am looking forward to continue to use data science to add value to business by working with senior stakeholders and leading teams.
And here's a few words from our CEO and Founder Raoul-Gabriel Urma on Kevin's continued success:
We are delighted that Kevin has continued to receive national recognition for his success, and we're so proud to have him as the trailblazing face of our Level 7 AI and Data Science apprenticeship programme.
Learn more about Kevin's apprenticeship journey with Cambridge Spark
Curious to learn more about how put the skills he learned on the Level 7 AI and Data Science apprenticeship into practice at his workplace? Check out this case study where we sit down with Kevin for an in-depth interview to find out how he's deepened and strengthened his data science skills and knowledge to complement his background in mathematics, statistics and business management and make a real impact as a Technical Specialist in the Advanced Analytics and Data Science Unit of the FCA:
👉 READ MORE: