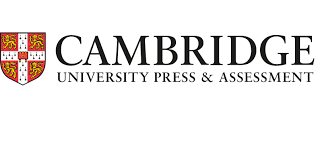 I found the Data Analyst apprenticeship very interesting. It scratches the surface of some of the more advanced techniques, but doesn't delve into them. It gives you that good grounding but I was interested to learn more and I was particularly interested in the latter modules of the AI and Data Science apprenticeship.
Tom Buckham, Content Architect at Cambridge University Press & Assessment
Cambridge University Press & Assessment is a leading academic publisher and assessment organisation, part of the University of Cambridge and the oldest university press in the world. It is driven by a simple mission – to contribute to society through the pursuit of education, learning, and research at the highest international levels of excellence. Its team is committed to continued exploration, collaboration, and innovation to find bold new ways to spread knowledge, spark enquiry, and aid understanding.
In this case study, we catch up with Tom Buckham, a Content Architect in the Cambridge University Press & Assessment's English Solutions Engineering team. Tom is one of our star learners here at Cambridge Spark, having completed a Level 4 Data Analyst Apprenticeship before moving swiftly onto our Level 7 AI and Data Science Apprenticeship, of which he has nearly completed. He also recently received a special recognition award in the Artificial Intelligence Apprenticeship of the Year category at the 2022 Digital and IT Apprenticeship Awards.

In the full interview below, find out how Tom's interest and passion for data science has grown from a seed to a tree over the course of his studies, and how our apprenticeships have helped him on his career journey.
An interview with Tom Buckham - from Data Analyst to AI and Data Science apprentice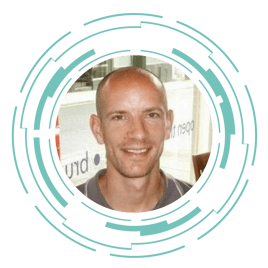 Hi Tom. To get started, can you tell us a little bit about your role at Cambridge University Press & Assessment?

Sure. Well, I've changed roles within the organisation during the apprenticeship, but for most of my time as an apprentice, my role has been fairly broad as a Solutions Architect, working for the English technology team, supporting digital content publishing for people to learn English. I work on the applications that we use to produce, publish and serve digital content. Use of our content creates significant volumes of learning data which we want to use to support improved teaching and learning for our users.
Casting your mind back, when you originally started on the Level 4 Data Analyst apprenticeship, what prompted you to start it?
Being able to answer questions I think. It's quite empowering if you can get access to data and equip yourself with the tools to work with it. Personally, I've found it quite satisfying because previously we'd make assumptions about some of the questions we had, rather than being data-driven. Being able to answer these questions yourself using new data analysis skills and tools, is much more effective.
👉RELATED READING:
How did you find out about the apprenticeship originally? Was it something that your workplace was offering? Or did you find it yourself?
My workplace was offering it and I heard about it through them. I had been looking to upskill and had been interested in the data space because if you work in technology, it's hard to avoid the 'hype' I suppose, for want of a better word. Everyone is talking about it and you think, I want to understand that a bit more. I'd been looking at other courses, like distance learning Master's and other options but because I work full time and I've got a couple of kids, I was thinking, how's this going to work?

The apprenticeships are perfect because I can do them in my work time, apply it to work, I get a day a week to work on it and it's funded, so for me it was a great solution to developing my skills. If i'm honest, I'm not sure what I would have done otherwise because cost or time would have made further studying prohibitive!
What aspects of the Level 4 Data Analyst apprenticeship have had the most impact for you at work?
One example I can think of wasn't a complex task, but it only came about because the L4 apprenticeship gave me the ability to retrieve and analyse data more easily, without some long-winded process. It meant I could quickly and easily interpret the data to gather insights, which I wouldn't have been able to do before.

I concluded that we didn't need to do quite a complex data migration task when we were planning to move from one system to another. I needed to answer the question of how people were using the existing system and how much data we might have to migrate. It was a relatively simple query to analyse, but I remember thinking if I hadn't been able to answer that question, using data and the tooling we'd been taught to use, then we may have ended up spending quite a lot of money 'just in case'. It was a good example of how having some data analysis skills saved us quite a lot of money and allowed us to focus on other customer priorities.
What was it that prompted you to go on to the Level 7 AI and Data Science apprenticeship when you finished the Level 4? Were you offered it? Or was it, 'I'm really interested in this and I want to learn more'?
Definitely a bit of that, I found the Data Analyst apprenticeship very interesting. It scratches the surface of some of the more advanced techniques, but doesn't dive into them. The Level 4 gives you a good grounding but I was interested to learn more and the Level 7 apprenticeship looked really appealing. It was more comprehensive, covering supervised and unsupervised learning and there was a lot of new stuff. I was particularly interested in the latter modules of the programme, on the ML engineering pathway. Additionally, I also got a nudge to apply from one of the Data Scientists here who was quite a big evangelist of the apprenticeships at Cambridge Spark.
Have you been able to apply any of the ML techniques you learned at work?
It's helped me shape ideas and plans about what we need in the business to be able to do it properly and at scale, for example the specific infrastructure and monitoring needed for machine learning and AI. I've got a background working in application infrastructure, so I'm particularly interested in the areas related to productionising machine learning, as I can align this to aspects of my job. We don't have loads of people in our organisation who have got experience in deploying AI and ML in production, so this is an area I want to help support and can add value in.
👉RELATED READING:
You mentioned that you changed roles within Cambridge University Press & Assessment. Did that come about because of the apprenticeships?
It definitely influenced it as now I'm working across content, data and metadata. It's a slightly broader role that encompasses concepts I hadn't worked on before I'd done the Level 7 apprenticeship, and a lot of the analysis and work that I've done in both apprenticeships have confirmed the need for us to have improved metadata in our content.

My newer role, which isn't a purely data role, is for now a broad one across content, data and metadata – all areas that we want to improve. Our hope is that improving our content and its metadata, and data capture/curation will lead to richer data that we can use to improve the learning and teaching experience. I'm confident I'll continue to utilise the skills I've learnt with Cambridge Spark in a number of areas in the months and years ahead.
It sounds like your new skills are enabling you to create and shape your role, would that be fair to say?
I think there's an element of that for sure. We're in a period of transition at the moment; I've moved into a new team and we're doing more recruitment for people in data roles, so it's possible my role could evolve further. I'm doing my project at the moment for the Level 7 apprenticeship which has uncovered some interesting findings and results, and I wouldn't be surprised if I'm asked to do some more work related to that.

I definitely want to stay in the data/AI space. I've spent three years working on it, and it's 'use it or lose it' as they say. As I've been working on my projects, there's been mini epiphanies where you start to feel more and more confident with previously challenging topics. It's nice to get to a level of comfortability with some of the things that have been more complex at times, and the learning process gets reinforced the more you're applying it.
👉 RELATED READING:
Thinking about both apprenticeship programmes, what was the biggest impact each of them had on your job? Can you think of a specific project that you used certain skills on?
One that had a big impact was when I used classification and model evaluation techniques to compare human assessment of speech with commercial speech recognition tools. I had to help our business select which speech APIs had the most potential to support language learning, and had to compare their output data to human tagging and assessment. The apprenticeships made the analysis I undertook possible as the data processing was complex at times. Using classification metrics like precision and recall helped me frame the problem and produce results that drove our investment and selection, which I wouldn't have been able to do without the learning and knowledge I'd built up in the last couple of years.

Another impact has been to help us challenge some of our business assumptions. We still publish a lot of digital content based on the print materials, so they're not really designed digitally-first. To be able to challenge the assumption that people are using our content in the same way, and highlight using data the reality of learning and teaching behaviours in our platform, has been quite interesting for us as a business.
And finally, to wrap up, what did you enjoy the most about your time as a data science apprentice?
I just like learning interesting things if I'm honest! I like the demystification of some of it as well. I recall that neural networks had always seemed incredibly complex to me previously, but how it was taught in the apprenticeship really helped to demystify approaches like this. Similarly some of the other topics which initially sounded like they might be challenging have been made accessible by the tutors, and I feel like I've learned a lot as a result. I guess I just like learning and being able to use these new skills to solve problems.

I really like being given a data problem and working out how I'm going to solve it and then actually being able to work through the steps to solve it. It's good to feel you're delivering and providing value, and you want to feel like your work is useful and has a purpose. With the data apprenticeships I've been able to apply the skills and share knowledge and information back to the business which has been well received, so it's felt like a very positive experience in that sense I think.
Discover how to get into data science with Cambridge Spark apprenticeships
At Cambridge Spark, we strive to enable organisations to achieve their business goals by educating their workforce in data science & artificial intelligence. Aside from the Level 4 Data Analyst apprenticeship and the Level 7 AI and Data Science apprenticeships mentioned in this case study, we also offer several other data skills apprenticeship programmes to match any level of interest and ability.
And if your company doesn't meet apprenticeship requirements, we also offer corporate training courses such as our Data Fluency for Leaders course, our Data Analysis Foundations course and our Digital Leader Executive programme.
What to find out more? Fill out the form at the bottom of the page and one of our consultants will contact you directly to answer any questions you may have.
Read more apprenticeship case studies
Check out some of our other case studies exploring the impact of our apprenticeships for employees across industries and business sectors.
Register your interest
Fill out the following form and we'll email you within the next two business days to arrange a quick call to help with any questions about the programme. We look forward to speaking with you.