Raoul's

story

For the young Raoul-Gabriel Urma there was no limit on books. "I loved books, Egypt and Science Fiction, Agatha Christie – all forms of escapism I suppose." Then, when still a young boy, he was given a book on HTML and his first computer, running MS Windows 95. "I was hooked, I could write web pages before I could write French!" he laughs. He remembers real-time strategy games, such as Civilisation and Age of Empire, very fondly. These books and games were the catalyst for creating HTML web sites to teach others. "I really enjoyed learning and then sharing my game play knowledge."

By the time he was 12 or 13 the die was cast. "I got really technical, really nerdy, devouring technical texts, hooked on programming and hacking." Undergraduate and masters degrees at Imperial College London, followed by Cambridge and a PhD exploring source code analysis, all before he was 23.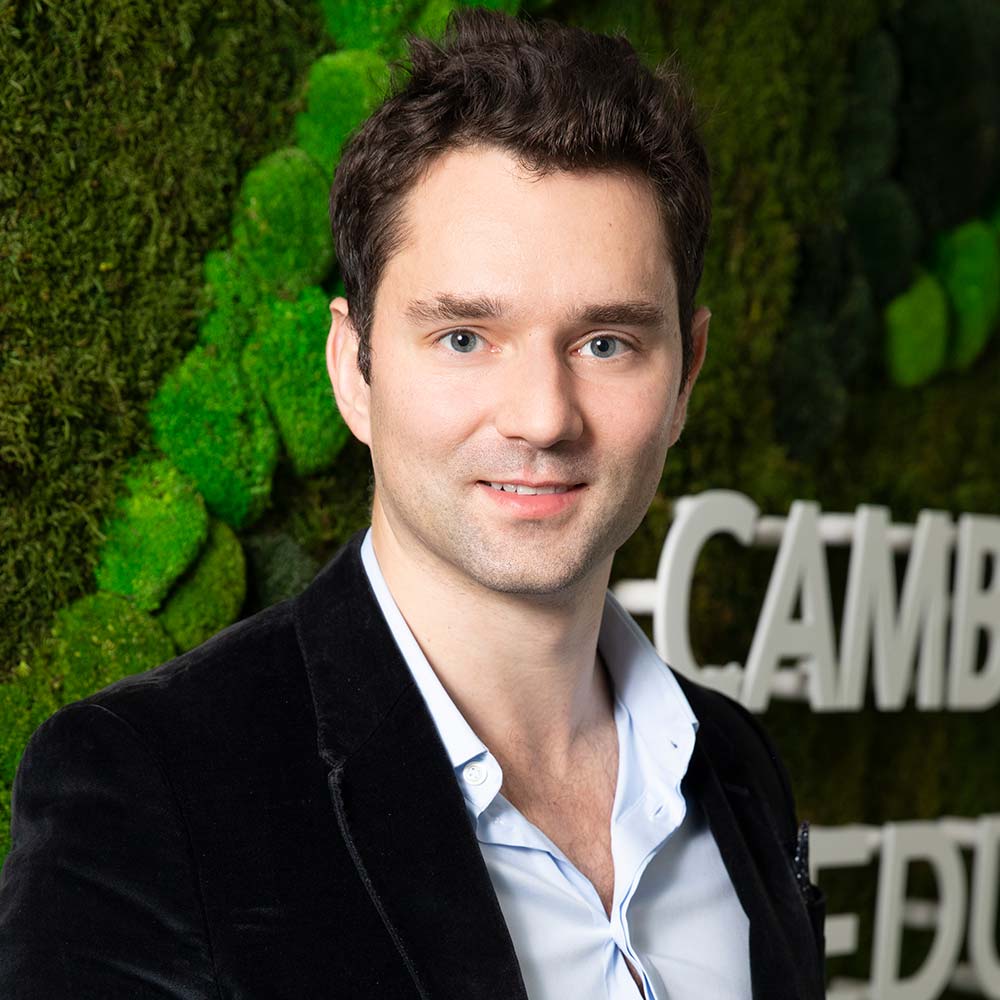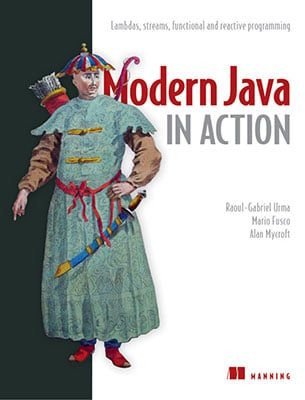 Raoul is still hugely motivated by intellectual thought and discovery, applying it to real world problems with a generous dollop of competitiveness in the mix. Not content with reading he's now co-authored a number of successful programming books, including Modern Java in Action, due for a third edition in 2022 and Real World Software Development, published in December 2019. "I get so much pleasure from using my brain and working with other people that like using their brain." And yet, beyond the PhD, academia wasn't for him, he wanted practicality and application. Raoul saw starting an education technology business as a way to combine his passions, make a significant, quantifiable impact and enjoy the freedom that comes with founding a company.
So, Cambridge Spark began in 2016, Raoul's innovative education response to the global data science skills shortage, creating what's now called the EDUKATE.AI learning platform. Today, as CEO, Raoul has an eclectic role. One day he might be having dinner with a client planning for the year ahead, or another morning talking to his team about expanding into new markets. He'll spend time looking at student data areas, giving feedback to his sales team on pitching, collaborating with his CTO about EDUKATE.AI or discussing career progression with an employee. "It's very broad, I now get that joke - CEO, chief everything officer!" but he explains, while he's not creating lines of code too often the coding mindset of innovation and creativity is actually amplified being CEO, "I now come up with ideas, of course I still look at and collaborate on code and I'm updating my JAVA book at the moment – so I keep my fingers in a number of technical pies!"
I really appreciate autonomy and I think it helps with creativity. This entrepreneurial, experimental spirit is a core value at Cambridge Spark, We have the freedom to try things, iterate the next version, ditch or improve things, that's all very natural to a techy coding nerd like me!
Dr Raoul-Gabriel Urma, Founder & CEO, Cambridge Spark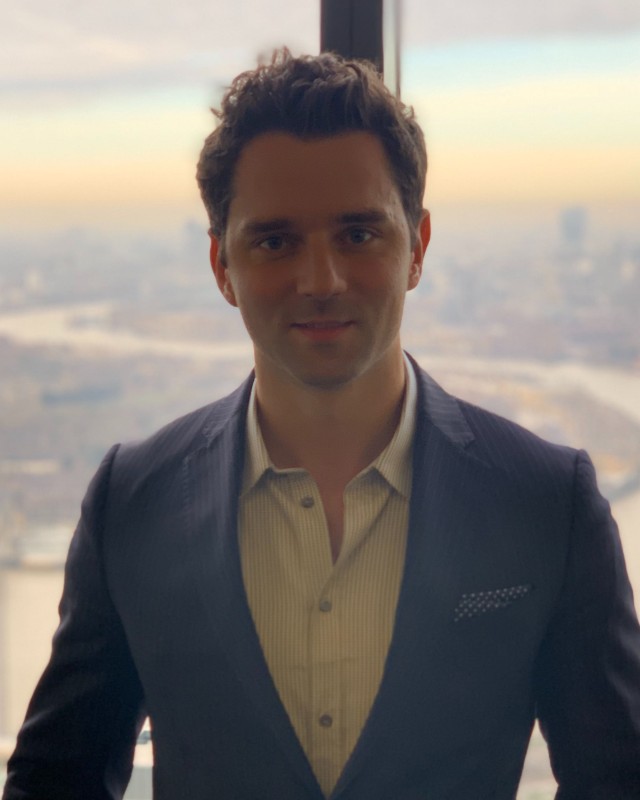 Asked about the challenges and obstacles he encounters and overcoming them, his approach is simple. "I talk to people. I ask what people think, I listen to what they say, their opinions and feedback, their recommendations." His default, he says, is teamwork because that delivers more ideas and answers. The approach works very well at Cambridge Spark because the team is full of diverse naturally collaborative team players. "We can usually quickly come up with a course of action. Anyway, asking others for the answer is often the quickest way to problem-solve too!"
Raoul's philosophy in life is that the whole is greater than the sum of the parts. "I appreciate the bigger picture and reflect on that." Beyond Cambridge Spark and his mission to get the UK data-driven Raoul is strict about making time and room for what's important to him beyond work – friends and fitness. "Each element of life improves the others so it is important not to be one dimensional." He's often training for crossfit events and competitions, something he's trying to get better at. "My cardio needs more work. I'd also like to spend more time reading." An obsession with continuous improvement, wanting to do more, better faster is what keeps him driven and up at night. "I always think about the next milestone." He doesn't see this changing. "My passions are pretty constant, mental stimulation, learning, improving and making an impact – whether at work, in the gym or within friendships."
Raoul is keen to acknowledge success but he does enjoy looking up the mountain.
I like to think we truly celebrate success - but part of that is looking at what's next, I enjoy looking forward.
Indeed, it seems that this is the culture at Cambridge Spark, an approach cherished by the wider team.
You mustn't rest on your laurels, my team finds it motivating to know there is something next, it's exciting. You can't do everything but love what you do and be passionate about it. I'm very grateful I have found a passion early – I'm just following it.